Andrew Buttery, Mojo, Willunga, SA, Australia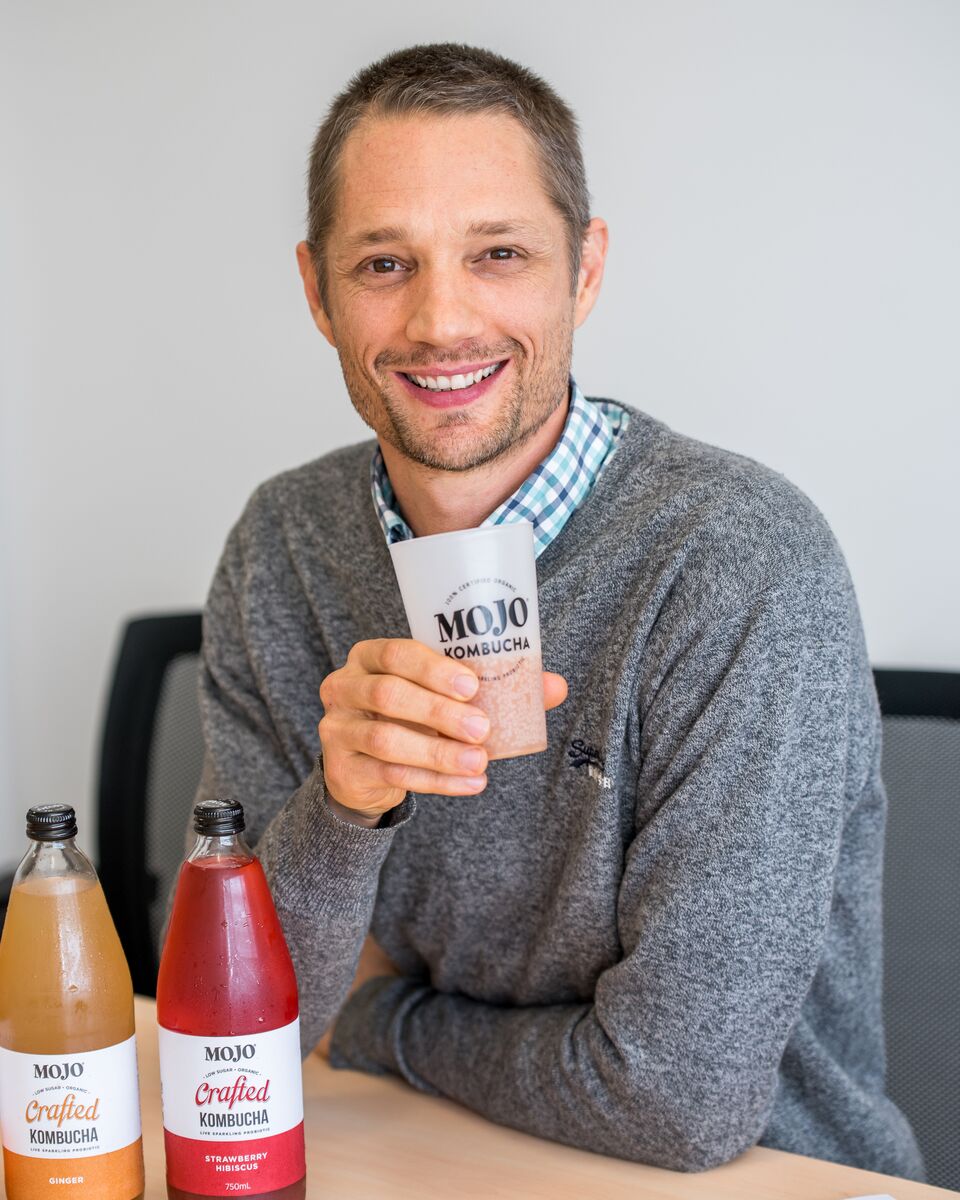 Q: When did you first discover kombucha?
I was introduced to kombucha by a well-traveled friend who actually brought some back to Australia from the US for me to taste – it was around 2007 I think? I was already very much into organics and whole foods, and the health benefits and taste of traditionally brewed kombucha both appealed immediately.
Q: Why did you start your own kombucha company?
Passion for product, first and foremost. I was immediately hooked on kombucha – I loved how it made me feel and helping others discover it! At that time, there were no commercial kombucha producers in Australia, and I knew that the market here could be a genuine opportunity for a brand who could consistently scale quality along with production.
Q: What is your favorite flavor of kombucha? 
I like the gutsiness of GT's Classic Kombucha in Original. There are so many now to choose from, but I'm definitely a fan of traditional brewing, including the omission of processed sweeteners such as stevia.
Q: What is your former/current other life or career?
I have a career history in niche food production, which is why science, research and a strong QA team have always been crucial to the success of MOJO Kombucha!
Q: What is a saying that you live by?
True health begins within! If you can get a healthy balance on the inside, the rest will follow.