Description
DATE: Wed Oct 5th
TIME: 3:30pm PST / 6:30pm EST
Join KBI Board members Chris Ollis (Spring Branch Kombucha) and Corey Wood (Elixir Kombucha) for an intimate "campfire chat."
These conversations are intended to foster community while providing an open forum for sharing information and discussing pain points for Kombucha brewers. Corey & Chris will be sharing insights from their recent trip to a couple of larger Kombucha breweries as a jumping off point for this quarter's conversation.
This is a LIVE event for KBI members only – meaning there will be no recording available and you must be a current KBI member to receive this benefit.
SPEAKERS: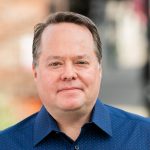 Chris Ollis is the co-founder of Spring Branch Kombucha, a family-run brewery located in Springfield, MO. He and his wife, Jessica, launched SBK as a draft-only operation in 2017. Today they distribute product throughout the Ozarks region of Missouri and Arkansas. Spring Branch is committed to offering low friction, healthy choices to consumers by producing a boldly flavored craft kombucha. Chris' background is in finance with over 20 years of experience in the wealth management and banking industries. Chris has served KBI as the Treasurer since 2019.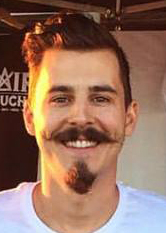 Corey Wood is native to Louisville, Kentucky, where Elixir Kombucha is located. Corey grew up skateboarding and playing guitar with his friends. He met his wife (and partner in Elixir), Danielle, while in high school. They both attended University of Louisville, where Corey received a bachelor's degree in nursing, which led to a career as an ICU nurse. The intensity of work was offset by a love for reading, writing and home-brewing kombucha. Now, as head of operations at the award-winning Elixir Kombucha, Corey has overseen the scale of the brew from 9 gallons to 1000 gallons and counting. Corey has served on the KBI Board since 2019.