Special Projects Teams
Head: Amelia Winslow, Health-Ade (California)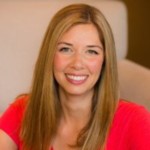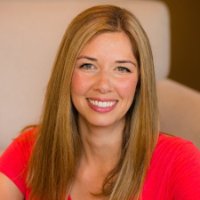 As Amelia Winslow joined Health-Ade Kombucha in 2016 to pursue her passion for real food and her desire to make a positive impact on our food system. As Brand Director, Winslow develops programs and messaging to drive the company's mission forward, leads innovation, and oversees Health-Ade's sustainability and social impact initiatives. Before joining Health-Ade, Winslow founded the popular blog Eating Made Easy, which answers food questions, debunks nutrition myths and provides practical tips to make healthy eating easier. Winslow is a former personal chef and trained nutritionist with Master's Degrees in Nutrition and Public Health from Tufts University. She lives in Hermosa Beach, where you can find her packing colorful lunches for her two kids, inventing new ways to upcycle Health-Ade bottles, and tending her plot in Hermosa's community garden.
Head: Jared Gustafson, Kombucha on Tap (California)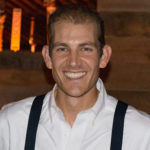 Jared Gustafson is the Co-Founder and CEO of Kombucha On Tap, LLC., the premier kombucha keg distributor in Southern California. Jared is a Micro Matic certified Draft Technician with 5 years of in the field experience. He is always looking for new technology to enhance the customer's draft experience. The most important part of the draft is ensuring the consumer experiences the product exactly as the manufacturer brewed it. When not growing Kombucha On Tap, you'll find him mountain biking, running, backpacking, doing triathlons, rock climbing, canyoneering, taking a yoga class, and other athletic endeavors.
Jared is an Eagle Scout, finds a way to have the best costume at any theme party, and is one of the most genuine and happy guys you'll ever meet! His motto is, "you can't control everything that happens to you, but you can control your reaction to everything."
Head: Danny Metcalf, Brew Dr.(Oregon)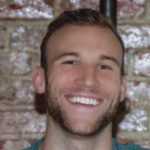 Danny Metcalf is the Director of Business Operations at Brew Dr. Kombucha. His primary focus is scaling the fast-growing organization in line with the company's sustainability initiatives. He was responsible for orchestrating B Corp certification at Brew Dr and continues to oversee the sustainability department. Prior to working at Brew Dr, Danny was an analyst at the Department of Energy.
Danny is a member of the Oregon Chapter E2, Environmental Entrepreneurs with a focus on the passing of the landmark Oregon Cap and Trade policy. Creating a marketplace to allow businesses to thrive in a carbon capped environment is a passion point for Danny. He graduated from Cornell University with a degree in biological engineering.
 International & Regional Committees
Head: Martin Papp, Papp's Tea (China)
Martin Papp, founder of PAPP'S TEA, provides high quality teas and kombucha to customers and F&B venues throughout mainland China. Martin,originally from Colorado, has 10 years plus experience living in China. Speaking fluent Chinese, Martin has been a vocal proponent and advocate of modern Kombucha in the Middle Kingdom.
Seeking both Head & Secretary for this large regional committee – please email President@kombuchabrewers.org if interested
Head: Axel Kalbarczyk , Rise Kombucha (Montreal)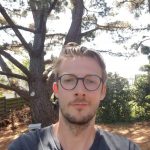 Axel Kalbarczyk currently serves as President and CEO of RISE Kombucha, a Quebec-based brand that is the brain-child of three friends, all intent on creating a locally-produced, organic, fair-trade and vegan kombucha.
With over 15 years of senior executive experience and a background in engineering, Axel is recognized for his technical expertise and proven track-record for success in devising sound business strategies that deliver best in class results. He is passionate about mining for new opportunities in the current consumer landscape, adapting in real-time to its ever-changing realities.
Axel has been instrumental in the growth and success of RISE Kombucha over the last four years, beginning as the Vice President of Operations and eventually moving to the position of President and CEO of the company.
Secretary: Beth Allison, Wild Tea Kombucha(Calgary)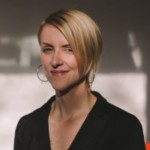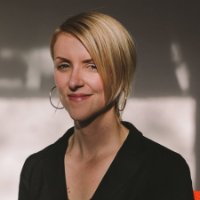 Beth Allison is the VP of Marketing at Wild Tea Kombucha based in Calgary, Alberta in Canada.
Head: Zane Adams, Buchi Kombucha (North Carolina)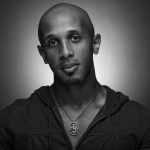 Zane was recently appointed as Co-CEO and leadership collaborator with Lightswitch Foods, a newly merged company majority held by Buchi Kombucha, a 9-year-old local brand that started its journey in a humble kitchen located on Chestnut St, Asheville, NC. He has over 12 years of experience in the marketing discipline from strategy and brand development, product positioning to enterprise partnerships and marketing communication.  From its start at the North Asheville Farmers Market, to emerge as the largest producer of craft kombucha on the east coast, Buchi's brand is starting to translate outside of the local market and cultivate a devoted following.
Head: Krister Häll, The Good Guys (Finland)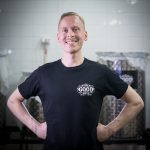 Krister Häll, co-founder & CEO of The Good Guys Kombucha, has worked in bank risk management and financial consulting industry before changing to fast-paced life of kombucha fermentation. Krister is highly passionate about tea and the health benefits it holds, both mentally and physically, for our modern world. He is also an avid fan of the natural world and ice swimming.
Secretary: Jennet Kendra Sepulveda, Probio Drinks (Spain)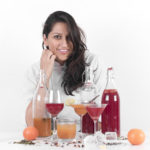 Jennet studied nutrition and dietetics at the University of Texas at Austin, then came to Spain to study gastronomy. She became a chef and worked in Michelin star restaurants and is also certified in plant-based nutrition. Jennet's interests are travel, running, avidly reading and ever-expanding my horizons with knowledge. Her goal is to stay true to that which resonates with my spirit and share positivity with all those I encounter.
Head: Jaime Carral, La Semilla Colectivo (Mexico)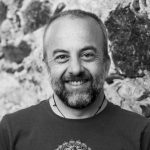 Jaime is fascinated with ferments and superfoods as regenerative alternatives for health, economy, reconnection with Nature and food security. He is passionate about Ancestral Microbiomic Symbiosis, relishing and sharing the knowledge and gifts of human and non-human Ancestors. Jaime has been brewing Kombucha since the year 2000 and in 2012, founded "La Semilla Colectivo" a project focused on producing Organic Kombucha and offering courses in Live Nutrition – Ancestral Symbiosis, Regenerative Agriculture, Natural House Care, Homesteading, Eco-Psychology and Narrative Psychology. He lives in Valle de Bravo, Mexico with his wife and daughter.
Secretary: Miguel Peña, Elemental Kombucha (Mexico)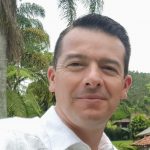 Miguel Peña, born in Mexico City, discovered kombucha while he was living in Canada. He became a brewer since 2017 and founded Elemental Kombucha in 2018 in Queretaro, Mexico to bring the great taste of this ancient beverage to his country. Creating a wonderful team and products with the best quality ingredients, kombucha demand is growing and Elemental is preparing for the Mexican kombucha boom.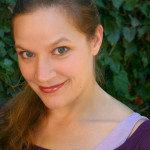 Hannah Crum, aka "The Kombucha Mamma," is a longtime educator and Kombucha advocate. Her popular educational site, KombuchaKamp.com, is the most visited website in the world for Kombucha information, recipes and advice.  In 2014, to further her mission of "changing the world, one gut at a time," she co-founded KBI with her partner, Alex, who serves as Chairman of the Board and Hannah is President. Together, they have directly mentored and consulted Kombucha brewers from start-up to scale-ups since 2007 and co-wrote the authoritative "The Big Book of Kombucha" (Storey, 2016). Taking KBI's mission to promote and protect the Kombucha industry worldwide to heart, Hannah has been a featured speaker at conferences, festivals and on television as the leading expert in Kombucha.
Are you a KBI member who would like to join a committee or is there a special project you'd like to see executed? Email for more details!