Zane Adams, Buchi (North Carolina)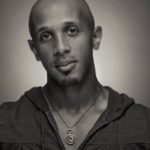 Zane was recently appointed as Co-CEO and leadership collaborator with Lightswitch Foods, a newly merged company majority held by Buchi Kombucha, a 9-year-old local brand that started its journey in a humble kitchen located on Chestnut St, Asheville, NC. He has over 12 years of experience in the marketing discipline from strategy and brand development, product positioning to enterprise partnerships and marketing communication.  From its start at the North Asheville Farmers Market, to emerge as the largest producer of craft kombucha on the east coast, Buchi's brand is starting to translate outside of the local market and cultivate a devoted following.
Hannah Crum, Kombucha Kamp, (California) President*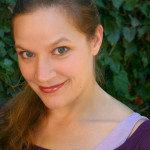 Hannah Crum, aka "The Kombucha Mamma," is a longtime educator and Kombucha advocate. Her popular educational site, KombuchaKamp.com, is the most visited website in the world for Kombucha information, recipes and advice.  In 2014, to further her mission of "changing the world, one gut at a time," she co-founded KBI with her partner, Alex, who serves as Chairman of the Board and Hannah is President. Together, they have directly mentored and consulted Kombucha brewers from start-up to scale-ups since 2007 and co-wrote the authoritative "The Big Book of Kombucha" (Storey, 2016). Taking KBI's mission to promote and protect the Kombucha industry worldwide to heart, Hannah has been a featured speaker at conferences, festivals and on television as the leading expert in Kombucha.
Alex LaGory, Kombucha Kamp (California) Chairman of the Board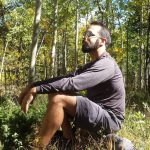 Alex LaGory is the co-author, with Hannah Crum, of The Big Book of Kombucha. LaGory is a writer and producer who, with Crum, mentors kombucha homebrewers and serves as a commercial brewing consultant. Together they created Kombucha Kamp as a one-stop destination for the highest quality brewing supplies, information, and support. They are co-founders of Kombucha Brewers International in Los Angeles, where they reside.
Chris Ollis, Spring Branch Kombucha, (Missouri) Treasurer*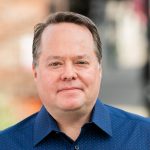 Chris Ollis is the co-founder of Spring Branch Kombucha, a family-run brewery located in Springfield, MO. He and his wife, Jessica, launched SBK as a draft-only operation in 2017. Today they distribute product throughout the Ozarks region of Missouri and Arkansas. Spring Branch is committed to offering low friction, healthy choices to consumers by producing a boldly flavored craft kombucha. Chris' background is in finance with over 20 years of experience in the wealth management and banking industries.
Ed Rothbauer, High Country  (Colorado)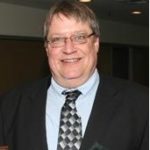 Ed brewed the tea in the early 90′s after learning of its healing properties and in an effort to help his recovery from paralysis after an accidental fall from a roof. The two friends proceeded to brew unique Kombucha blends that soon gained popularity with friends, family, local community members and now drinkers across the country. High Country Kombucha is brewed high in the Colorado Rocky Mountains with only pure spring water. All ingredients are sourced in their organic form and concentrated flavoring is never used.
Barbara Wild, BWild Kombucha, Secretary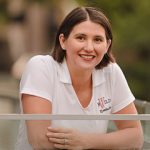 Barbara Wildhaber is the founder of BWild Beverages (BWild Kombucha) located in Molalla, Oregon. She brings over 20 years of experience working in sales and management and an MBA from the University of Portland (go Pilots!) that has been a great foundation for her own business ventures over the years. Barbara uses teas, fruits, herbs and spices to create kombucha flavors that are based on her favorite foods to create an authentic Kombucha that is well balanced between the sweet and tart notes. You can often find Barbara at stores and at farmer's markets doing her own sampling as she enjoys interacting with her customers and introducing new people to kombucha. When she is not working, Barbara enjoys spending time with her kids and husband especially taking family breaks to camp and enjoy homemade smores next to the campfire.
Amelia Winslow, Health-Ade Kombucha (California)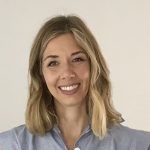 Amelia Winslow joined Health-Ade Kombucha in 2016 to pursue her passion for real food and her desire to make a positive impact on our food system. As Brand Director, Winslow develops programs and messaging to drive the company's mission forward, leads innovation, and oversees Health-Ade's sustainability and social impact initiatives. Before joining Health-Ade, Winslow founded the popular blog Eating Made Easy, which answers food questions, debunks nutrition myths and provides practical tips to make healthy eating easier. Winslow is a former personal chef and trained nutritionist with Master's Degrees in Nutrition and Public Health from Tufts University. She lives in Hermosa Beach, where you can find her packing colorful lunches for her two kids, inventing new ways to upcycle Health-Ade bottles, and tending her plot in Hermosa's community garden.
Corey Wood, ELIXIR Kombucha (Kentucky)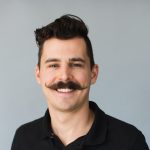 Corey Wood, a Louisville, Kentucky resident, co-founded Elixir Kombucha in 2016 with his wife, Danielle and childhood friend, Ryan Cheong. A nurse by trade, Corey developed a strong passion for brewing kombucha after seeing how the probiotic tea made a positive impact on the lives of his friends and family members. As head of operations at Elixir, Corey has helped the award-winning brand scale from 9 gallons to over 1000 gallons and counting. Now, as a member of board of directors of the Kombucha Brewers International, Corey is working alongside industry leaders to strengthen the culture surrounding kombucha production to provide healthy and tasty options for consumers.