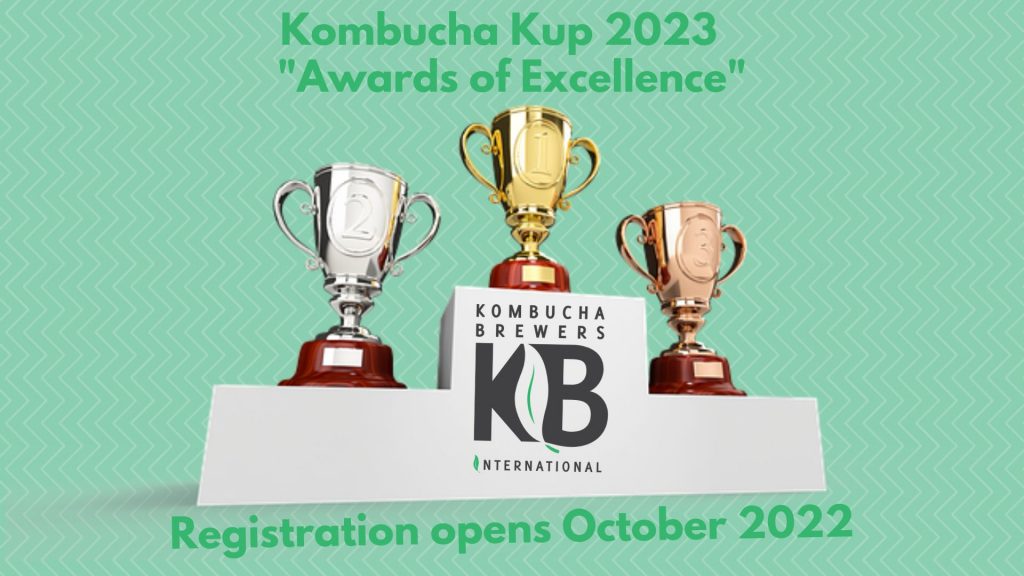 Since KBI's inception in 2014, brands have been asking for an opportunity to compete and be judged. Now that the Kombucha Code of Practice has been launched, we are ready to increase Kombucha's profile across the globe. Kombucha Kup "Awards of Excellence" time is finally here!
There is no better way to celebrate, judge, admire, critique, and ultimately encourage excellence while creating marketing opportunities for our category like the launch of our awards program. Building on the Kombucha Flavor Flower, our first-ever "Kombucha Kup" was held March 28-29, 2022 and was awarded at the end of KombuchaKon22 – Leveling Up.
We have world-class judges – a blend of tasting experts and Kombucha lovers – which means all entrants receive vital feedback to improve their products. Gold, Silver & Bronze have been awarded for each of the categories outlined below.
Kombucha has 5 categories; each of the remaining categories does not have a flavor category at this time so all flavors were entered and judged together. We anticipate these will expand in future years.
Judges associated with brands that may have entered the competition were excluded from the categories entered to avoid conflict of interest. All entries were judged blind.
Original

Tea is to kombucha as grapes are to wine!

Ginger/Spice (Ginger, Turmeric, Galangal, Cayenne, etc.)
Fruited

The darker the berry, the sweeter the booch!

Floral/Herbs (Lavender, Rose, Elderflower, Mint, Thyme, Oregano, etc.)
Hops
*To receive KBI member pricing, must be a KBI member in good standing and pay dues through when awards are given out. Any changes in member status may result in higher fees or a loss of entry status if dues are not paid in timely fashion. KBI reserves all rights to refuse any entries. All awards are selected by consensus of the judges.
Kombucha Kup 2023 Winners
Kombucha Kup 2022 Winners
Build the Ballot
Judging craft beverages and foodstuffs is a sensual endeavor. All of the senses are involved in the process. We have outlined the qualities that our judges will be evaluating to tease out the winners of the Kombucha Kup "Awards of Excellence."

 Appearance
Still, sparkling
Hue
Filtered vs Unfiltered

Mixture vs solution (how well mixed are the ingredients in the liquid)
Culture strands or not

 Aroma
Nose 
Tangy
Sweet
Base tea – absent/present – attributes 
Specialty ingredients (flavors & additives)
Fermentation attributes – esters
Off flavors

 Taste
Flavor
Related to base tea
Related to fermentation
Balance
Mouthfeel – tasting fizz