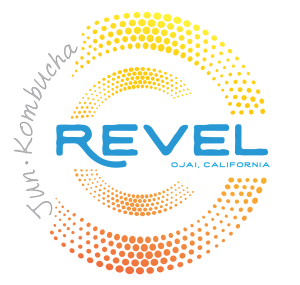 Adam Gallegos and Sonia Pak Gallegos, Revel, Ojai, CA, USA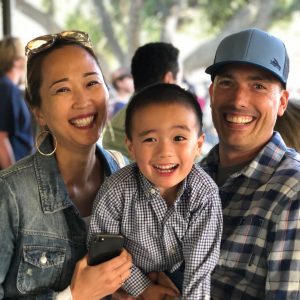 Q: When did you first discover kombucha?
On a white water rafting trip in Oregon back in the early 2000's. It was strange but I found myself craving it.
Q: Why did you start your own kombucha company?
I had graduated from the American Brewers Guild and was working for a craft beer brewery with the intention of starting my own. We moved to a small town in Southern California called Ojai and spent months looking for a space suitable for a brewery. During that time I found myself drinking less beer and more jun. I felt great and was becoming more active with surfing, mountain biking and yoga. I lost weight, and problems I had with acid reflux completely went away. I started waking up in the morning full of energy. I wanted to share how great I felt with other people of all ages. It felt like a way to practice the art of brewing while improving people's lives. We found a relatively small space in the center of downtown Ojai and decided to open up a jun brewery and tasting room similar to what we had imagined for a craft brewery.
Q: What is your favorite flavor of kombucha? 
Bootleg Bucha – Citra Hop
Q: What is your former/current other life or career?
Owned a real estate brokerage
Q: What is a saying that you live by?
Focus on what you have and not what you don't have.