Want to support the KOMBUCHA Act but too busy to make your own materials?
Use our readymade graphics and flyers to make a big impact in minutes. Select the graphics you want below or download all files.
Guide to Using the Materials
Need help? Check out our tip sheet on how to use the materials or email lgo@kombuchabrewers.org with any questions.
Congressional Social Media Accounts
Tag lawmakers in your posts! Here's a comprehensive list of social media handles, organized by state.
Don't know who your reps are?
GIPHY Stickers
Stickers you can add to your stories as badges of support for the KOMBUCHA Act. Use these to remind customers to sign the petition and #protectrawkombucha. Just search @kombuchabrewers on GIPHY or in IG stories to find the whole selection.
Customizable Social Media Frames
Open these .pngs in your favorite image editor and place them on top of your photos – an easy way to customize your KOMBUCHA Act posts. Images sized for Facebook and Instagram.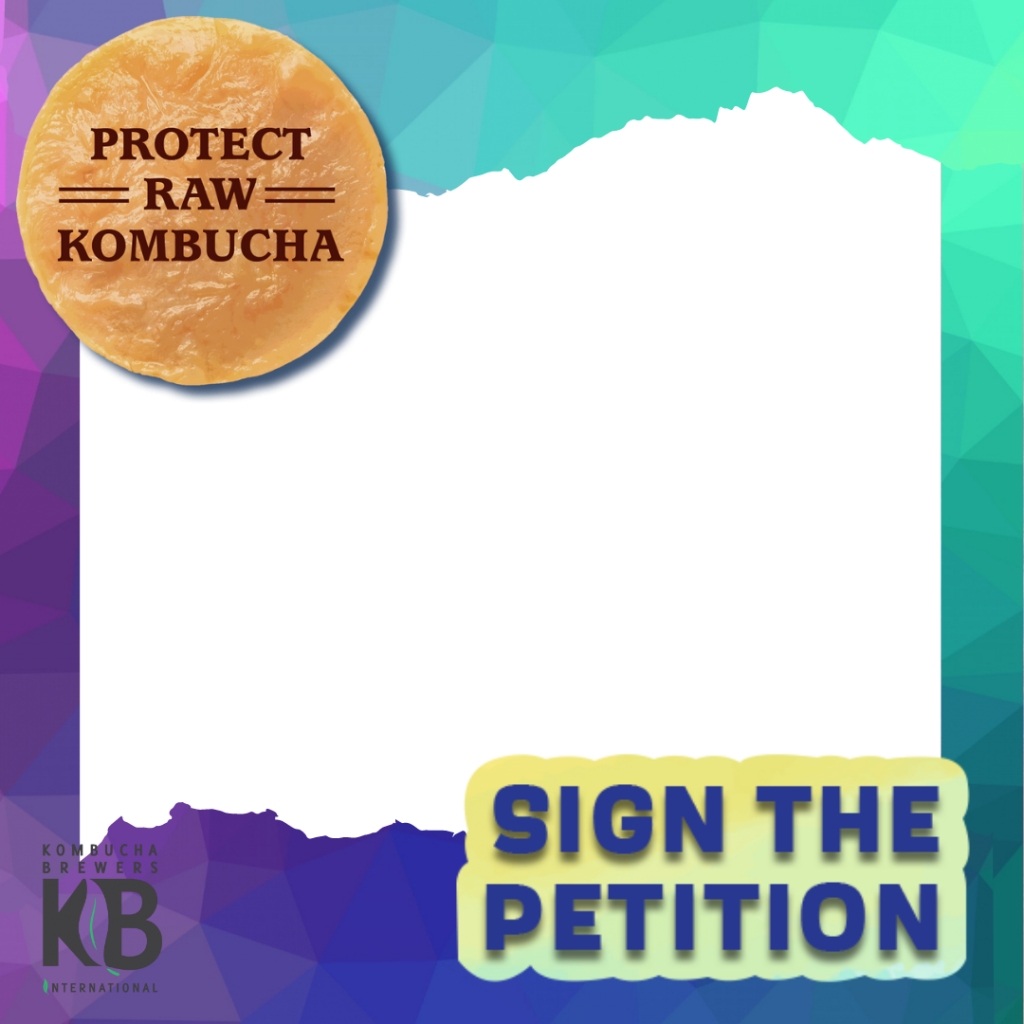 Animated Social Media Posts
Animated social media images sized for Facebook, Instagram, and Twitter.
Posters and Flyers
These PDF posters that take customers straight to the petition to support your business, designed to be posted or handed out at farmers' markets and other events. Add your logo to bottom corner to customize. Sized at 8.5×11 and 5.5×8.5.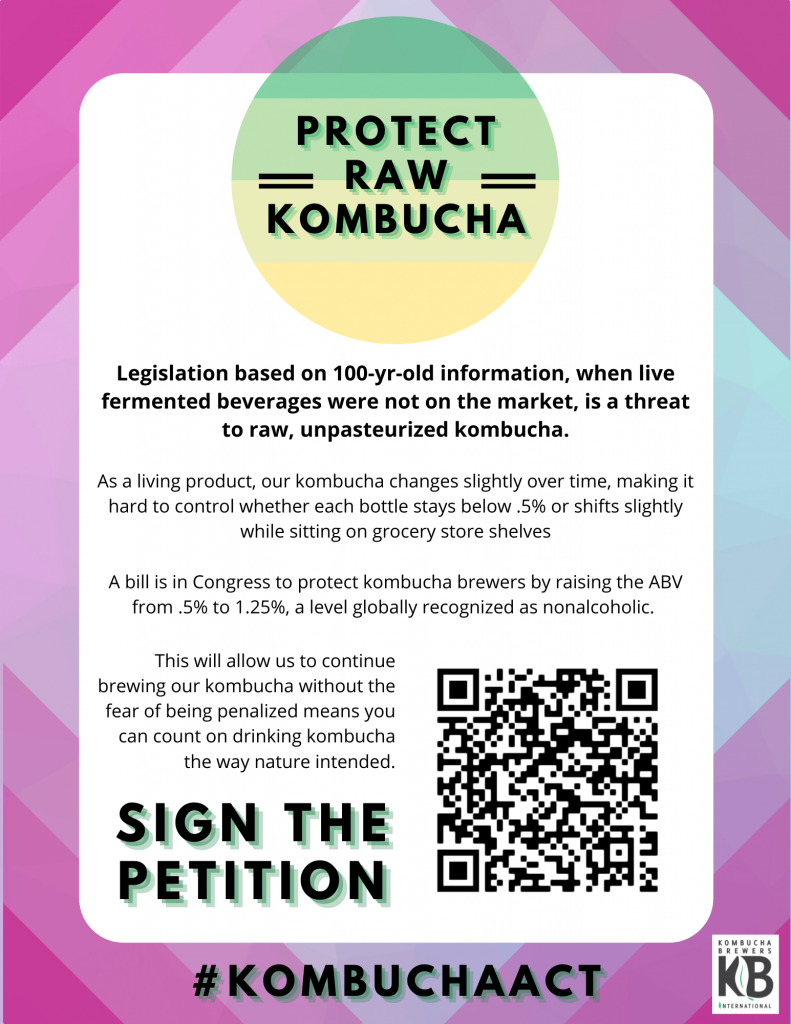 Videos
For a more engaging message, share one of these videos with messages from GT Dave of GT's Kombucha and Hannah Crum of Kombucha Kamp urging customers to #protectrawkombucha.
Youtube Links (Great for Including in Your E-Newsletter!)
Share Post Direct from IG: