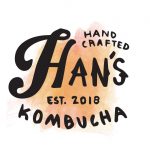 Kate Lubing and Hannah Hendrickson, Han's Kombucha, Salt Lake City, UT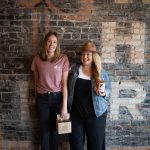 Q: When did you first discover kombucha?
Hannah first discovered kombucha back in 2015 and after reading Hannah Crum's book on kombucha, she took a keen interest in the process. Kate first discovered kombucha about 10 years ago, when a co-worker brought a bottle of GT's Synergy Trilogy to share one day on the job. 
Q: Why did you start your own kombucha company?
Hannah decided to start Han's Kombucha because she was home brewing and consistently having friends request her booch. She realized she might have a business opportunity and that's when Han's began.
Q: What is your favorite flavor of kombucha? 
Hannah's favorite is Health-Ade's Cayenne Cleanse and Kate is partial to Jiant's Hard Booch The Original. 
Q: What is your former/current other life or career?
Kate spent nearly two decades in Hospitality and Restaurant Management and Hannah formerly worked full time as a pharmacy tech after graduating college. 
Q: What is a saying that you live by?
Kate "In life, it seems it's one step forward and two small steps back. Let it be and carry on" & Hannah "Never give up on your dreams or your SCOBY"