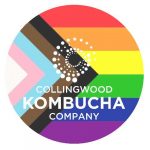 Christy Deere, Collingwood Kombucha, Canada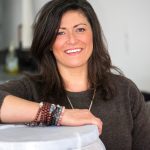 Q: When did you first discover kombucha?
I'm pretty sure my grandmother made me drink her homemade kombucha as a kid, it was terrible! It wasn't until 2015 that I found GT's on store shelves and fell in love with the soury goodness!
Q: Why did you start your own kombucha company?
In 2017 while volunteering at an organic farm, I was gifted with a SCOBY and have been nurturing that same culture ever since. I especially loved crafting unique flavours from fruits, wild medicinal plants and cultivated herbs that grow in our region. I started first to teach people how to make it because I couldn't throw away my mothers, which then lead to commercially producing it and selling it at the Farm to Table Market in Collingwood (the community I live in). It became clear once I moved into oak barrels that I had something special to share, so I incorporated the business in 2019 and have made wild fermentation my full-time focus.
Q: What is your favorite flavor of kombucha? 
Booch Organics – Blueberry Holy Basil
Q: What is your former/current other life or career?
For 20 years I have been a learning and development facilitator, working with leadership teams, in the public and private sectors. My focus is on human behaviour and relationship dynamics ie. The joy of conflict, navigating polarities, building strong teams, and teaching people in general how to be in more productive and effective relationships with themselves and others.
Q: What is a saying that you live by?
You face your fears, because you can't go around them; don't worry – keep going!