Chakra Earthsong, KeVita Master Brew Kombucha, Chicago, IL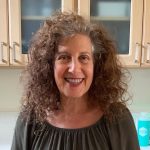 Q: When did you first discover kombucha?
In the early 90's
Q: Why did you start your own kombucha company?
As a long time home fermenter, I was always creating delicious, unique fruit and herbal combinations, some were so good I wanted to share them with the world. I knew in my gut that innovating new ferments and flavors would never grow old for me, I was captivated – to this day this remains true!
Q: What is your favorite flavor of kombucha? 
My favorite flavor changes depending on the season. Currently I'm loving Grapefruit Thyme Kombucha, from Flying Embers.
Q: What is your former/current other life or career?
Current life career: Founder, Chief Formulator, KeVita Drinks. Formerly, I had a private practice as Holistic Nutritional Consultant. 
Q: What is a saying that you live by?
"Trust the process"