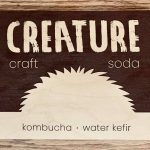 Kimberly Welch, Creature Craft Soda, Joplin, MO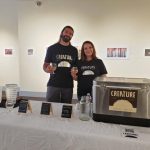 Q: When did you first discover kombucha?
Just a few years ago, my husband came home one day and said, "Hey, have you heard of this kombucha stuff? I'm gonna grow a SCOBY so we can make it at home." I busted up laughing because I had told him about kombucha years before that! And then we started home brewing and fell even deeper into the world of fermentation.
Q: Why did you start your own kombucha company?
I just fell in love with the process and had already been planning on starting a local small business and it just fit! Through playing with fermentation at home and making new discoveries, I knew I was onto something special. We aren't even selling yet and are starting to gain a following as we complete renovations on our commercial kitchen.
Q: What is your favorite flavor of kombucha? 
I really love Buchi! My favorite by far but they do not sell in my area yet so when I do purchase locally, it is usually GT's.
Q: What is your former/current other life or career?
I do still have a day job to support my family – I am a Software Engineer focused on e-commerce and user interface development in the Theme park and Attraction industry. I look forward to the day when this business can support our family and I can do our brewing business full time!
Q: What is a saying that you live by?
Do more of what you love. –
It's really as simple as that. No explanation needed.