Our Keynote Speaker for 2016 TBD…
LAST YEAR's KEYNOTE – GT Dave of GT's Kombucha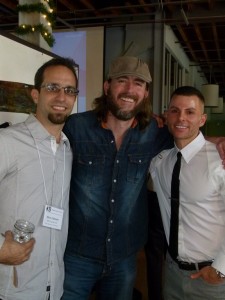 KKon Dates & Times
Friday Feb 5
8am-9am  Registration 
9am-12:30pm  KBI Member Meeting – Brewery & BIP Meeting
2pm-5pm Trade Show
5pm-7pm Platinum Sponsor Cocktail Reception – all registrants welcome to attend
Saturday Feb 6,
8am-9am  Registration
9am-6pm Conference 
6pm-9pm Closing Reception
All activities are taking place at the Long Beach Convention Center – Seaside Pavilion- click here for directions & address
Conference Topics
Track 1: KBI Verification Program – led by members of Special Projects Team: Mike Beshore, Humm; Daina Trout & Vanessa Dew, Health-Ade; Susan Fink, Karma; Ed Rothbauer, High Country
Overview of Verification Program & Best Practices
Business Practices & Legal Requirements
HACCP Plan Training – Part 1 & 2
Nutritional Panel & Label Claims
Track 2: Science & Business of Kombucha
KBI & AOAC – Update on Working Group for New Standard of Testing Ethanol in Kombucha – Sam LaBonia, Cornerstone Labs & Hannah Crum
Methods for Controlling Alcohol in Kombucha Fermentation – Hannah Crum, Kombucha Kamp
Certifications – Navigating Organic, Fair Trade, Non-GMO, Kosher and more
Grassroots Marketing – Using Social Media, Festivals and Demos to educate and garner more customers – Zane Adams, Buchi & Alison Schmitt, Golda Kombucha
SPINS: Kombucha Market Analysis – Bobbi Leahy
Download the Agenda (COMING SOON)
Speakers
TBD
Sam LaBonia 

– Cornerstone Labs: KBI & AOAC Working Group Update

Samuel J. LaBonia, 'Sam' for short, is a graduate of the University of New Orleans, possessing a Bachelor's Degree in Chemistry, and the President of Cornerstone Lab in Memphis, Tennessee. Sam's background includes extensive experience in the environmental, petroleum, and industrial fields. His expertise lies primarily in Method Development, Method Validation, Project Management, Practical Application, and GC/MS. Sam is a member of the American Chemical Society (ACS), the American Oil Chemists Society (AOCS), American Organization of Analytical Chemists (AOAC), and the American Public Health Association (APHA), and holds a special certification from the United States Department of Treasury – Alcohol and Tobacco Tax and Trade Bureau.
Bobbi Leahy

– SPINS: Kombucha Market Analysis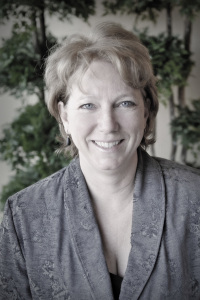 Bobbi Leahy has over 25 years CPG experience across retail, manufacturer and information supplier organizations, including 12 years with SPINS.  In her current role as Director of Sales-West, Bobbi works with SPINS' clients both large and small, utilizing SPINS services across retail channels & with consumer behavior measurement, to support the various growth initiatives.  Bobbi and her daughter split their time between Northern California and Seattle.
Social Events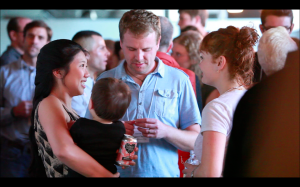 Friday (2/5) 5-7pm Kombucha Kocktail Platinum Sponsor Reception
Saturday (2/6) 6-9pm Closing Reception
Sunday (2/7) Sunday Funday Activities
Super Bowl Party
Whale Watching Boat Trip to Catalina Island
Want to know more about KombuchaKon? Click Here
A Huge Thank You to our Sponsors – Get your LOGO here
Gold
Silver
Bronze
Event Organizer