Our Keynote Speaker for 2017
Christine Perich CEO World Waters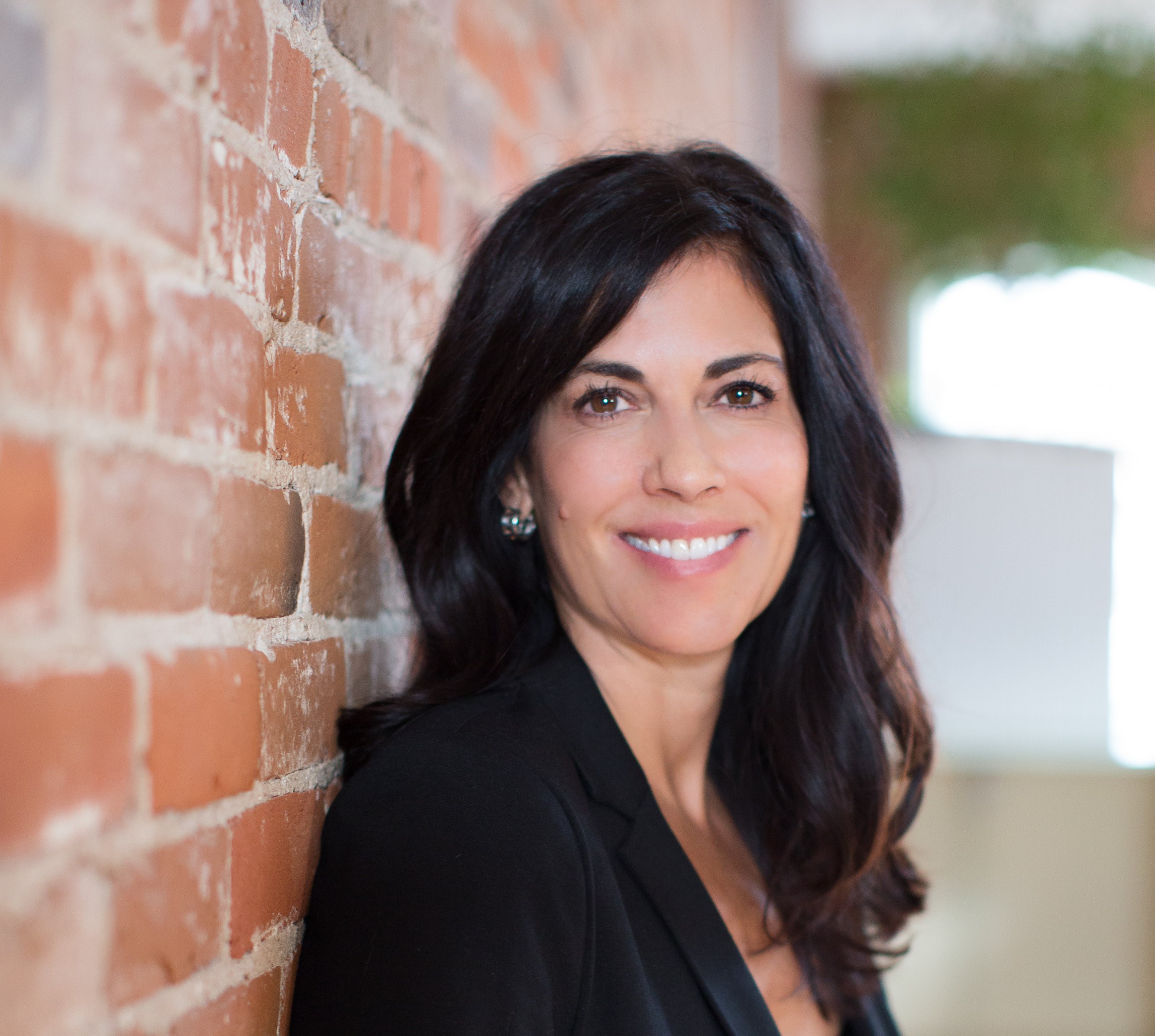 KKon Dates & Times
All activities are taking place at the Long Beach Convention Center – Seaside Pavilion – click here for directions & address
All Day Saturday & Sunday Worlds Largest Kombucha Bar 
Saturday Feb 11
8am-9am Registration
9am-11:30am KBI Member Meeting – Brewery & BIP Meeting
2pm-5pm Trade Show
2pm-5pm Conference – NEW THIS YEAR!
5pm-7pm  Kombucha Kocktail Reception
Platinum Sponsor Reception presented by Fleetwood On Site Conference Recording
Sunday Feb 12
8am-9am Registration
8am-4pm Trade Show
9am-6pm Conference
4pm-5pm Keynote Speaker – Christine Perich, New Belgium Brewing
5pm-7pm Closing Reception
Kombucha Market Analysis & Future Trends

Kegs 101 – Hands on Workshop

Best Practices for Social Media – Panel Discussion

Strategies for Scaling Kombucha Production – Panel Discussion

Navigating the Certifications Process

Setting Up an In-House Lab

Hack Your Brewery, Inexpensive Solutions to Common Problems

Distribution: Tips to Getting Your Product to the Shelf

Costing a Case

Lobbying Locally – Why Getting Involved Now Can Benefit You Down the Road
KombuchaKon 2017 Speakers
Matt Ball, Ballsy Wild Kombucha (AUS)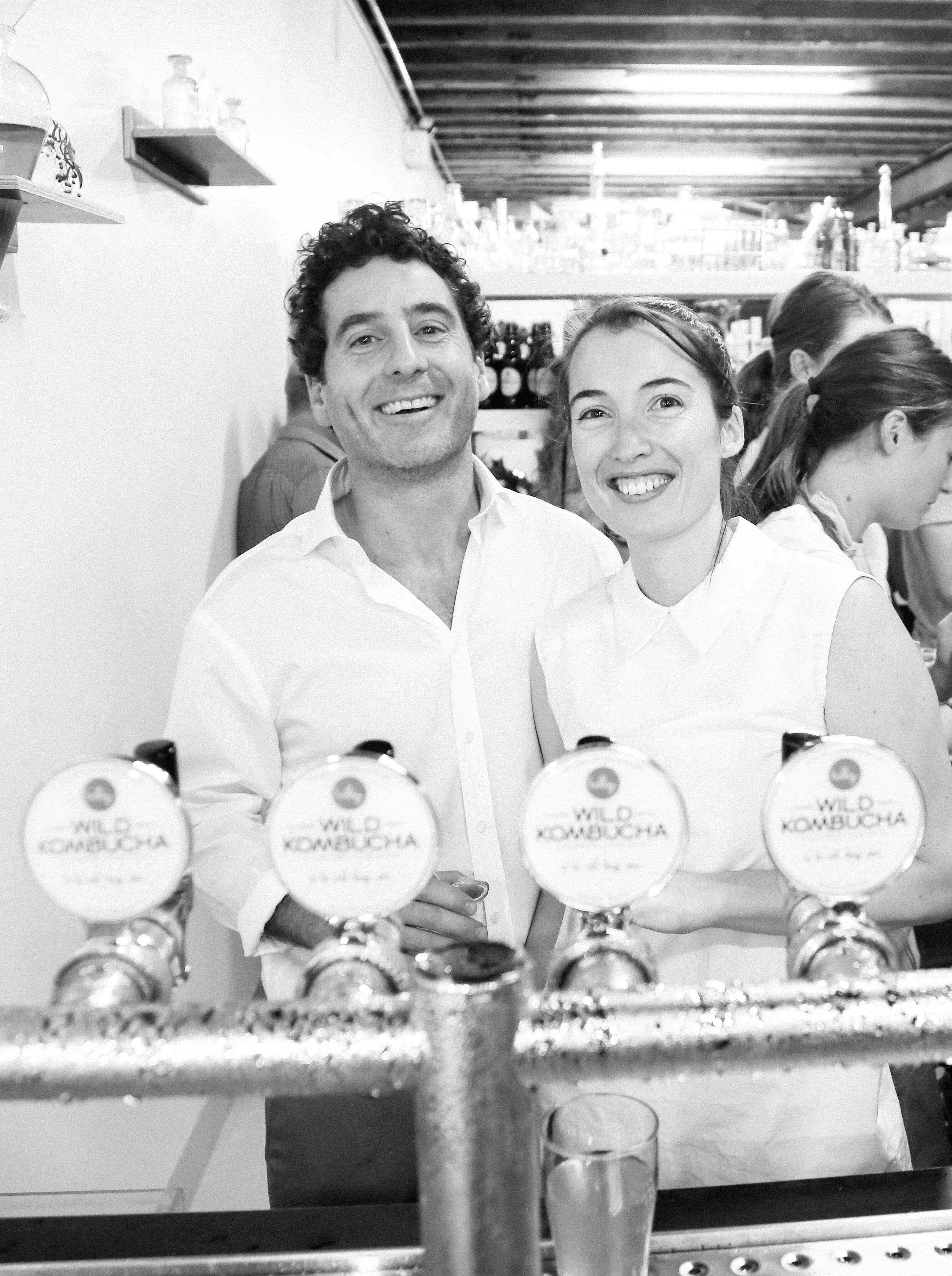 Dr. Matt Ball is an Eye Surgeon as well as Owner & Director of Ballsy Wild Kombucha. He is a consultant at Sydney Eye Hospital and holds a Masters in International Public Health from Sydney University. He has a strong interest in Health in less developed countries having worked with Medecins Sans Frontieres (MSF) in Ethiopia and was awarded a Churchill Fellowship to study advanced cataract surgical techniques in India and Papua New Guinea.
Matt's interest in gut health was fuelled whilst working with MSF. He has long been interested in nutrition and integrated approaches to patient care and started researching kombucha tea after reading about its potential benefits in a book written by a big wave Hawaiian surfer. Matt and his wife Lara founded the company Ballsy Wild Kombucha in 2013 and currently sell the product on tap and special bottled brews in 22 locations in NSW and Victoria. 
Matt is passionate about the science behind kombucha, and has spent several years setting up an in-house Kombucha testing lab at the Ballsy Wild Kombucha head quarters in Sydney. He uses gas chromatographic analysis of alcohol and acetic acid in addition to standard sugar and pH analysis, in search of the ultimate traditional brew.
Mike Beshore, Humm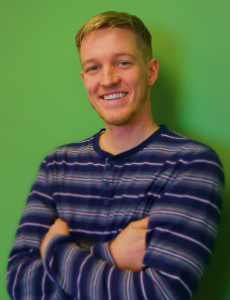 Mike works for Humm Kombucha, based in Bend, OR. He joined the Humm team in January of 2014 and quickly became involved with KBI to help move the industry forward. Mike serves on the KBI Special Projects Team to develop the KBI Best Practices and KBI Verification Program. He is helping the kombucha industry move toward self regulation and safe and sustainable practices.
Humm is a founding member of KBI.
Ramon Canek, Health-Ade
Strategies for Scaling Kombucha Production – Panel Discussion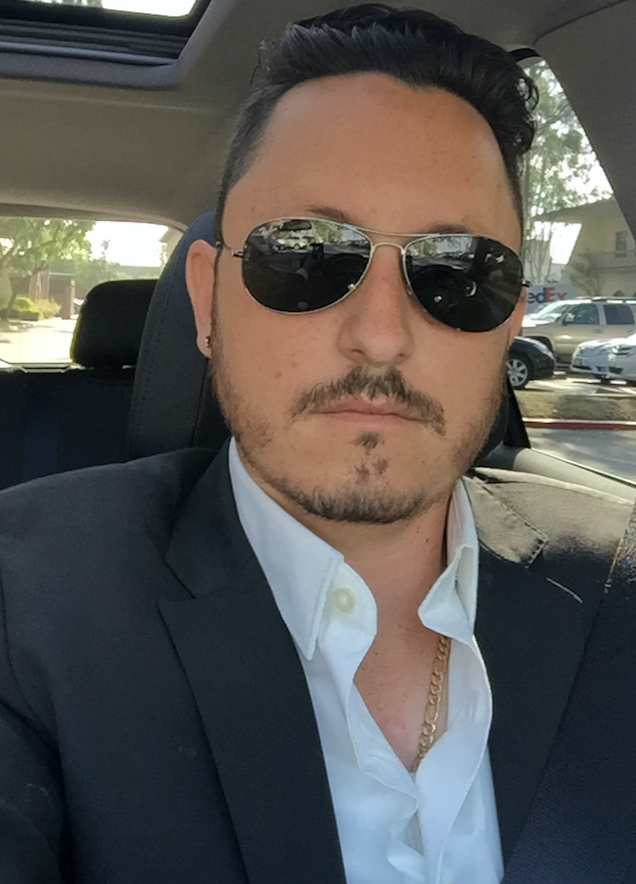 As CPO of Health-Ade Kombucha, Ramon Canek oversees the Product Department. With over 20 years of kombucha experience and expertise in Food and Bottling Manufacturing, Ramon's creativity and innovation has lead him to build a highly efficient facility that stays true to Health-Ade's ideals. With success in leadership, managing relationships, and operating proficiently with integrity to achieve goals, Ramon's role has a major impact on the company's rapid growth.
Emmett Condon, Remedy Kombucha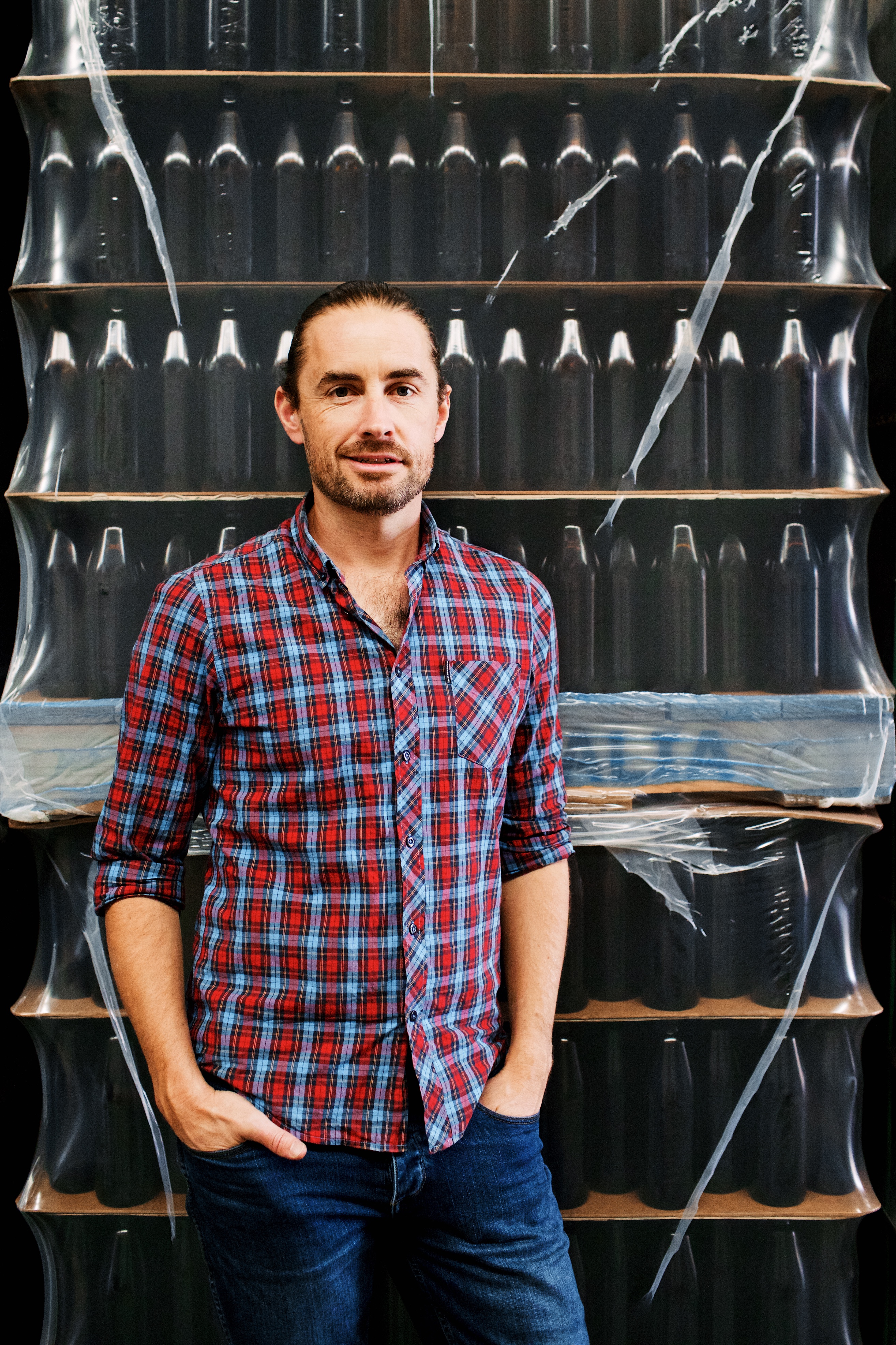 Emmet Condon is the co-founder of Remedy Kombucha, based in Melbourne Australia. Prior to catching the fermentation bug, he trained as a Chartered Accountant before going on to run successful ventures in fashion and marketing with his wife and fellow Remedy co-founder, Sarah. Remedy began as a kitchen bench experiment when they set about transforming their family's diet to eat more real food. They became obsessed with fermenting everything from raw kombucha to kefir, sauerkraut, kvass and more. Invigorated by the results, they decided to put their entrepreneurial skills to good use and turn their passion into a business. Their aim was – and still is – to make kombucha appealing and accessible to as many people as possible.
Since launching in 2012, Remedy Kombucha has rapidly grown to become Australia's most loved kombucha, outgrowing four premises in four years, from their home kitchen to their new purpose built 30,000 ft2 / 3,000m2 factory currently in the final stages of completion. While they may no longer be brewing on the kitchen table, every bottle of Remedy Kombucha is still made in the same way in small batches, using the very same original mother culture. 
Emmet is still as passionate today about kombucha and fermenting as when he started out. He loves sharing his knowledge and is proud to be part of a rapidly growing movement in Australia and across the world, showing how easy it really is to make better, healthier choices.
He and Sarah have three children, aged from 6 to 12. Amidst the demands of a rapidly growing business, Emmet and Sarah do their best to shut off, take time out for family and not talk about kombucha all the time! He also credits running and daily meditation with helping him stay balanced.
Hannah Crum,

Kombucha Kamp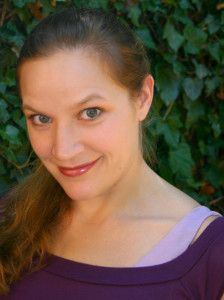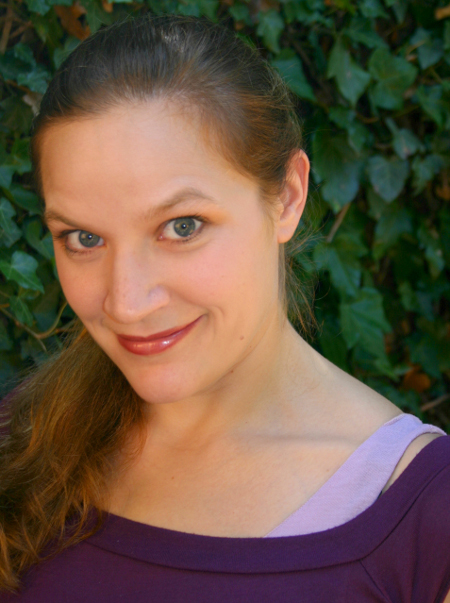 President of Kombucha Brewers International, the non-profit trade association for the Kombucha industry, Hannah Crum is a longtime educator and Kombucha advocate. Taking KBI's mission to promote and protect the Kombucha industry worldwide to heart, she has been a featured speaker at conferences, festivals and on television as the leading expert in Kombucha. Founder of the popular educational site, Kombucha Kamp, which is the most visited website in the world for Kombucha information, recipes and advice. Along with her partner, KBI co-founder and Chairman of the Board, Alex LaGory, they have directly mentored and consulted Kombucha brewers from start-up to scale-ups since 2007 and have co-written the authoritative tome, The Big Book of Kombucha, due out March 2016.
Co-founder and President of KBI. Hannah is an active member of the Special Projects Team and serves on the Board of Directors.
Jamie Danek, Humm Kombucha
Lobbying Locally – Why Getting Involved Now Can Help You Down the Road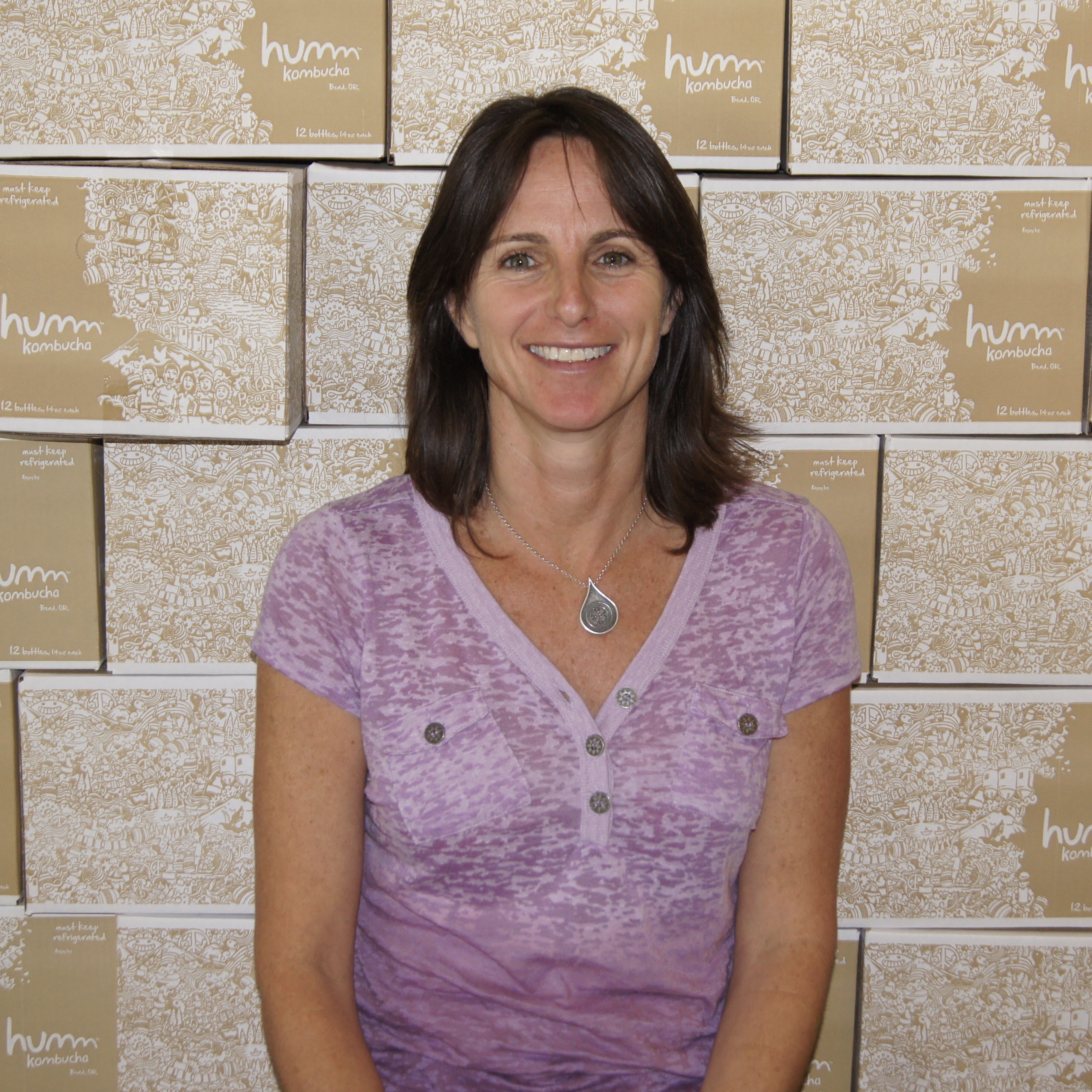 Jamie Danek is Founder & CEO of Humm Kombucha. Jamie leads Humm with endless energy, abundant optimism and a big heart, traits that have enabled her to find success at numerous startups during a career spanning more than 21 years. Previously, Jamie founded and served as CEO and National Sales Director of JLD Enterprises, a very successful consulting firm before pivoting to create EON Organics, a natural products company with distribution throughout the East Coast. Using the skills and knowledge gleaned from these successes, Jamie built Humm from the ground up and is now focused on defining strategy and leading the overall execution of Humm's rapid expansion. Her passion to share the idea that great taste can be healthy too is rivaled only by her desire to spread joy throughout the world. As a founding board member of Kombucha Brewers International, Jamie is a national leader driving positive advocacy for the kombucha sector. Jamie has a Bachelor of Science Degree in International Marketing from Temple University. She is an avid traveler and spends as much time as possible outside, usually on her mountain bike.
Shane Dickman, High Country Kombucha
Distribution: Tips to Getting Your Product on the Shelf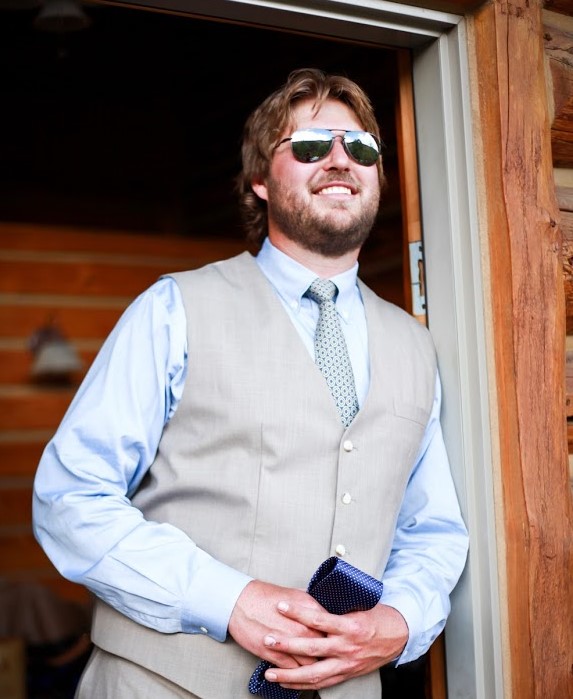 Shane Dickman, Principal Partner of High Country Kombucha 
Since the early beginning, Shane Dickman has forged along High Country Kombucha's business efforts.  You will find him spearheading new company opportunities, building the human resource team, heading critical projects or offering his experience to other entrepreneurs long the way.  
Shane is a Colorado native who grew up in the Colorado Rocky Mountains.  You will find him on the river, ski slopes or enjoying time with friends.  He spent his early years successfully pioneering small entrepreneurial businesses feeding his need to achieve more opportunities.  Shane brings great motivation and leadership to HCK's business vision and development strategy.
Jeff Empiric, Bootleg Bucha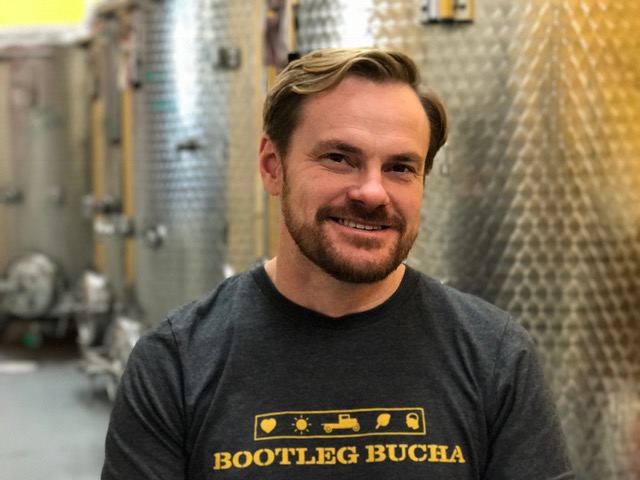 Jeff Empric, along with his business partners Heather Lucas and Todd Salansky, founded Bootleg Bucha in Buffalo, NY in 2015. Empric, a Mechanical Engineer by degree, spent almost 20 years in the transportation and energy sectors as a manager and executive.  In 2015 Jeff, Todd and Heather joined forces to create a healthy beverage option for the people of Western New York, which is now quickly spreading across the northeast.
Susan Fink, Karma Kombucha
Navigating the Certifications Process: Organic, Kosher & More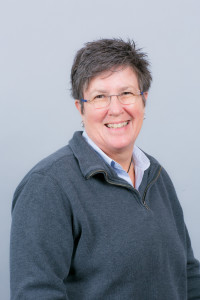 Susan is the brewmaster at Karma Kombucha (IL) which she founded in 2012. Prior to starting Karma, Susan was a homebrewer for six years. She developed a passion for kombucha after experiencing a strengthened immune system from drinking it daily, a huge factor in maintaining an Ironman triathlete lifestyle. As a 35 year veteran of the food industry, she has held numerous positions in Operations/Manufacturing as well as Research and Development with both Safeway Stores and Kraft Foods. Susan also holds a BS in Food Science from the University of Wisconsin.
Susan is on KBI's Board of Directors and Karma Kombucha is a founding member of KBI. Susan is the Board liaison for the Research & Education Committee and is an active member of the Special Projects Team
Ryan Furness,

Molecule Marketing

, NearestYou,
Molecule Marketing is a boutique digital social media marketing and website design agency in Minneapolis, MN, and also a proud sponsor of KombuchaKon 2017. As co-owner of Molecule Marketing, Ryan Furness heads up business development, project management, design, ideation support, and contract staff management.
NearestYou.com is a SaaS store locator platform. They help brands put their products in the hands of customers by showcasing where they can be found nearest them. Ryan's roles as co-founder and CEO are to ensure that they are delivering a premium user experience by building, marketing, selling, and offering support through B2B software.
Jared and Deanne Gustafson, Kombucha on Tap
Kegs 101 – A Hands on Workshop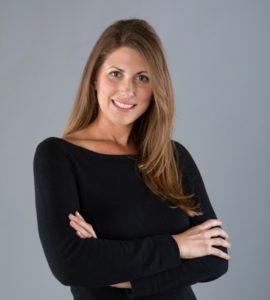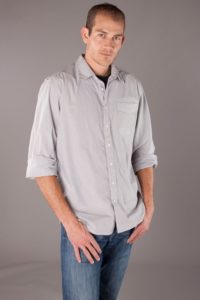 Jared and Deanne co-own Kombucha on Tap and have been distributing kombucha and other items on tap since 2014. Jared is CEO and a certified draft systems technician. Deanne is VP of media/marketing and a specialist in market trends. They will share the biggest hurdles when seeking to put your kombucha on tap, why customers/distributors choose to put items on tap, and decisions that need to be made before distributing.
Leanne & Carlos Herrera, Zama Tea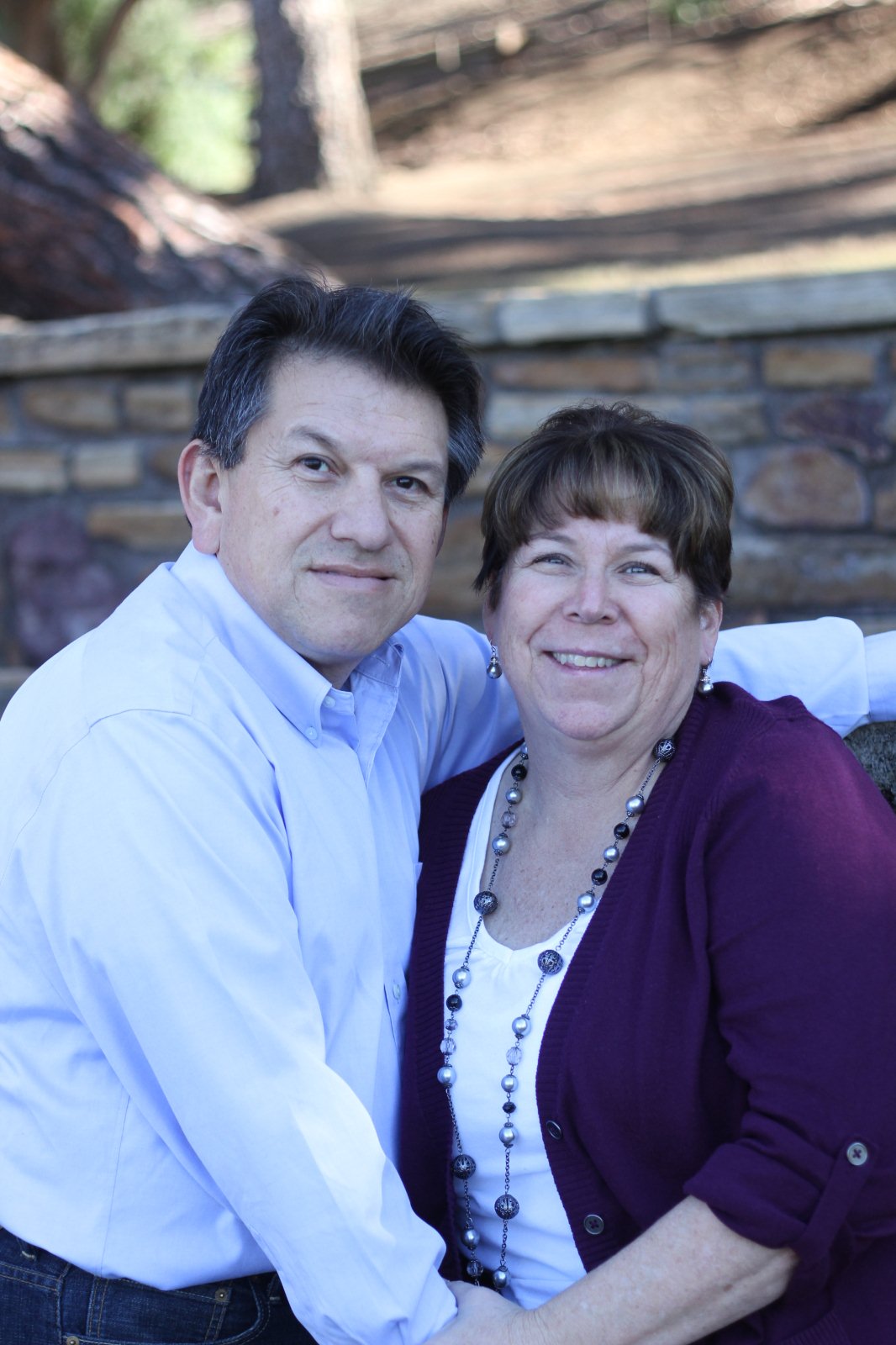 Bobbi Leahy, SPINS
Kombucha Market & Future Trends w/Q&A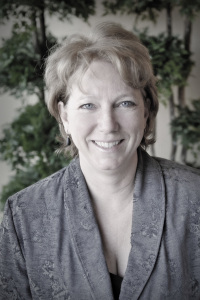 Bobbi Leahy has over 25 years CPG experience across retail, manufacturer and information supplier organizations, including 12 years with SPINS. In her current role as Director of Sales-West, Bobbi works with SPINS' clients both large and small, utilizing SPINS services across retail channels & with consumer behavior measurement, to support the various growth initiatives. Bobbi and her daughter split their time between Northern California and Seattle.
Christine Perich, World Water
Keynote Speaker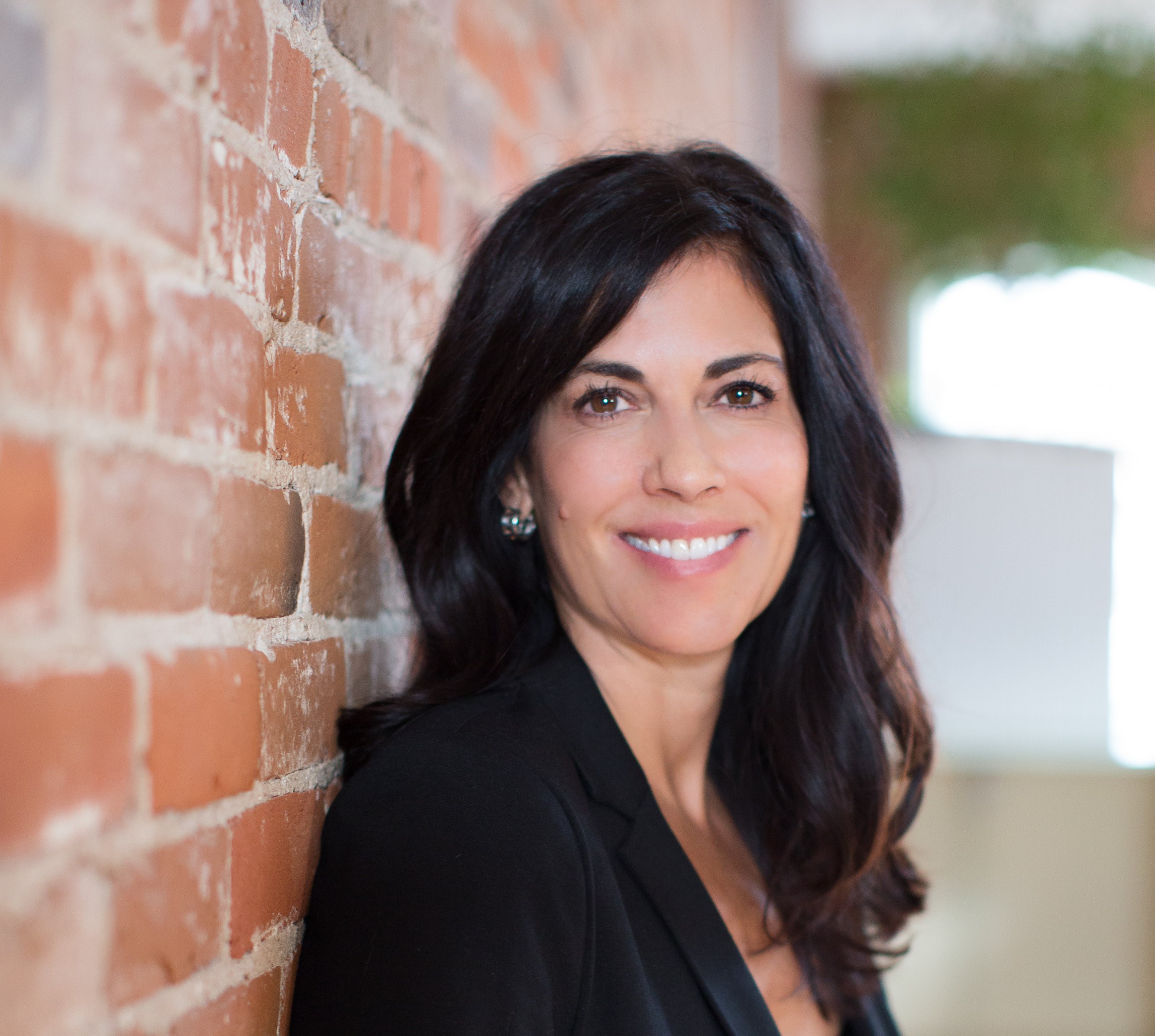 Christine Perich is the chief executive officer of World Waters, maker of fast-growing high pressure processed juice brand WTRMLN WTR. The New York-based brand is coming off a banner year in 2016 and is continuing to grow dramatically.
Christine is the former CEO of New Belgium Brewing Company. She was with New Belgium for 16 years and spent 12 of her 16 years in the C-suite at New Belgium as CFO, COO, President and CEO. Christine was responsible for all day to day oversight and was a member of the Board of Directors.
She received a Bachelor of Science in Business Administration from Colorado State University and is a member of the College of Business Global Leadership Counsel, the Dean's advisory board for the College of Business. She also serves on the Board of Directors of Health-Ade, an industry leading producer of kombucha.
Eric Plantenberg, Humm Kombucha
Strategies for Scaling Kombucha Production – Speaker Panel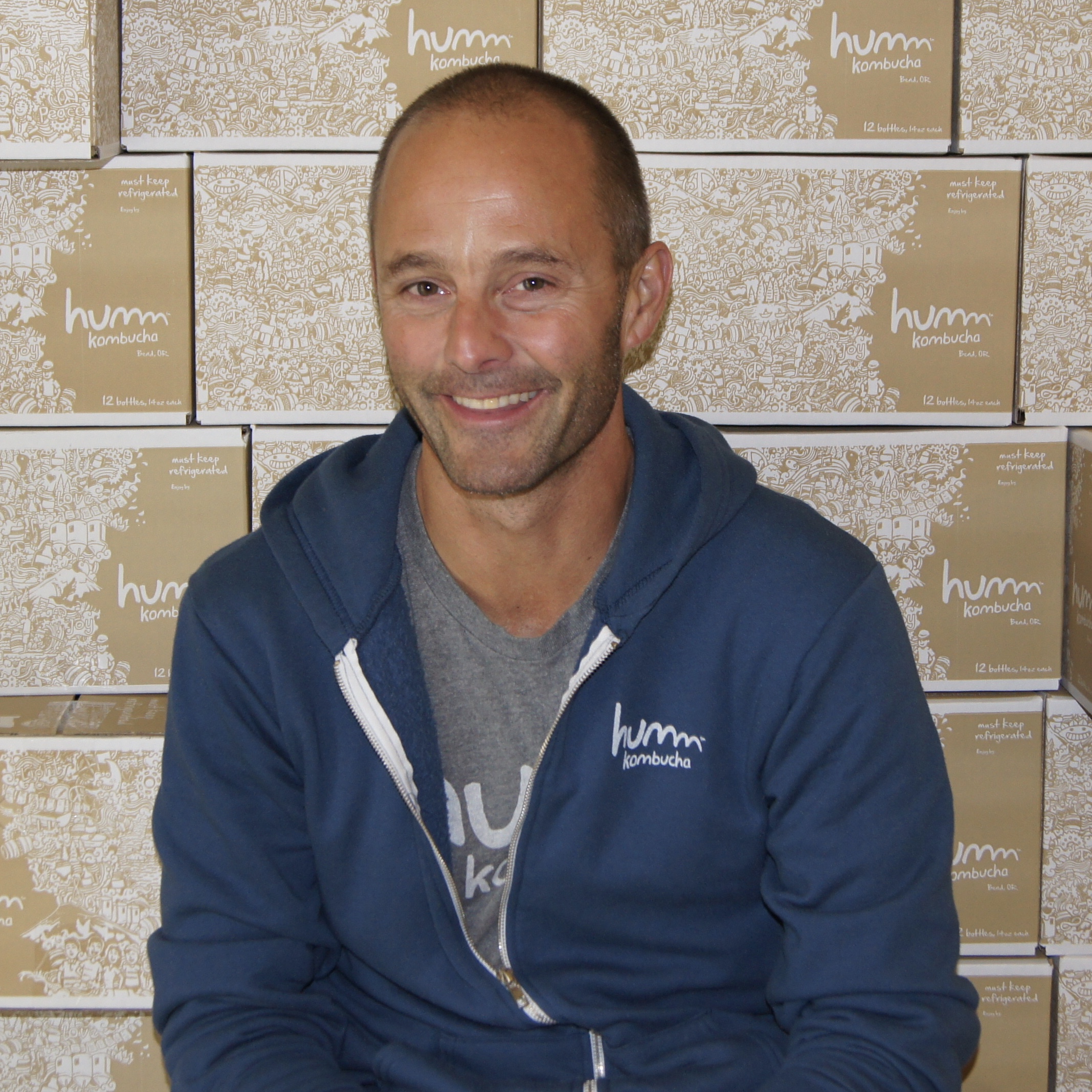 Eric Plantenberg is Chief Strategy Officer for Humm Kombucha. Longtime friend of Michelle and Jamie's, Eric was in the kitchen making Jamie and Michelle sandwiches when they decided to launch Humm in 2009. Eric was the Co-Founder and CEO of a premier personal development company where he spent 17 years working with Fortune 100 companies on topics such as leadership, goal setting and company culture. Eric joined Humm full-time in April 2013 and was instrumental in raising capital for the company's first brewery, assembling the board of directors, and recruiting the current management team. In July 2015 he began leading our sales and marketing efforts and has been pivotal in securing Target as our first national partner and is managing Humm's growth at Costco, Walmart and other major retailers. Eric has a B.S. in Consumer Science from the University of Wisconsin. An avid outdoor enthusiast, Eric has extensively traveled the planet, completed the Ironman four times and reached the summit of Mt. Everest.
Justin Prochnow, Greenberg Traurig

Justin J. Prochnow focuses his practice on assisting companies with regulatory, business, and legal needs in the beverage, food, dietary supplement, cosmetic, medical device, and OTC industries. Justin works closely with companies to ensure regulatory compliance with statutes and regulations enforced by the Food and Drug Administration, the Federal Trade Commission and other regulatory agencies, including the review of product labels, labeling, advertising, websites and other marketing materials. Justin assists companies with responding to governmental and regulatory actions, including FDA inspections and warning letters, FTC Civil Investigative Demands, and ASRC and NAD cases. Justin prepares and reviews business documents for industry members, including consulting, manufacturing, supply and distribution agreements. Justin and his team also defend industry companies from both governmental agencies and civil litigators in litigation ranging from breach of contract cases to the growing number of class actions alleging false and misleading advertising.
Prior to joining the firm, Justin served as an assistant city attorney in the Denver City Attorney's Office, prosecuting numerous criminal court cases. Justin also was a federal law clerk for United States Magistrate Bruce D. Pringle in Denver, Colorado.
Trevor Ross, Live Soda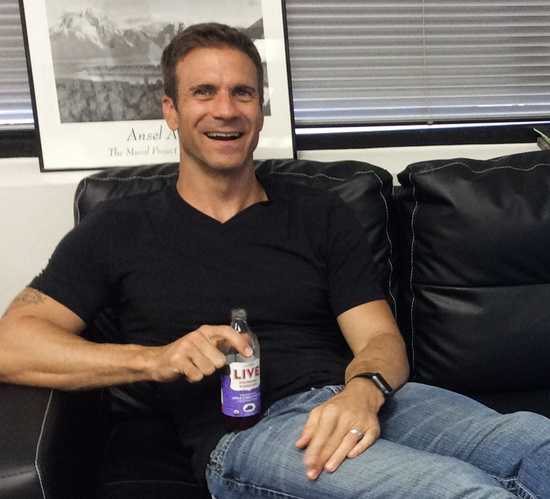 Trevor Ross is the Founder and CEO of LIVE Beverages (LIVE Kombucha Soda and LIVE Sparkling Drinking Vinegars). The mission of LIVE is to provide great-tasting functional beverages that are not only better choices than soda but also great complements to a healthy lifestyle.
In 2007, Trevor lost his sister to breast cancer, which was a wake-up call to Trevor to re-prioritize health and well-being in his busy lifestyle and that of his family. His father, a lifetime soda addict, became his focus. Trevor, an engineer by trade, started fermenting and brewing a healthy alternative to cola and developed a kombucha that tasted like pop. His dad, usually a skeptic of 'health food', gave his seal of approval and completely kicked his cola habit! Trevor was inspired to share his innovation with soda addicts and health enthusiasts everywhere and began bottling LIVE Kombucha Soda in Austin, Texas.
During this time, Trevor was also inspired to create a healthier protein bar option for him and his family. He built the company Boundless Nutrition and dedicated a lot of his free time and worked very hard to ensure that this product was not only a great product but also a healthier alternative to other protein bars in the industry. Trevor is responsible for creating the Oatmega Bar, Perfect Cookie and Under Cover Veggies under the Boundless Nutrition name. After a very quick growth period, Trevor successfully sold Boundless Nutrition to Amplify Snack Brands in May 2016 giving way for his soul focus to be on LIVE Beverages.
LIVE Beverages has grown since its humble beginnings several years ago, but our passion for making great-tasting, better-for-you beverages hasn't changed a bit. As a matter of fact, it's grown!
You can now find nine delicious flavors of LIVE Kombucha Soda in stores nationally. Our newest line of tart and refreshing elixirs, LIVE Sparkling Drinking Vinegars, offer the benefits of raw apple cider and coconut vinegars and are coming soon to a store near you. All LIVE ingredients are Non-GMO Certified, USDA Organic, Fair Trade Certified, Gluten Free, and Vegan.
Trevor is an Austin native – born and raised – and lives there with his wife, two children and 200 lb. English Mastiff, Mozart. Trevor graduated from the University of Texas with a Bachelor of Science in Electrical Engineering. His hobbies include being an avid rock climber and wake surfing enthusiast.
Darius Subatis, Health-Ade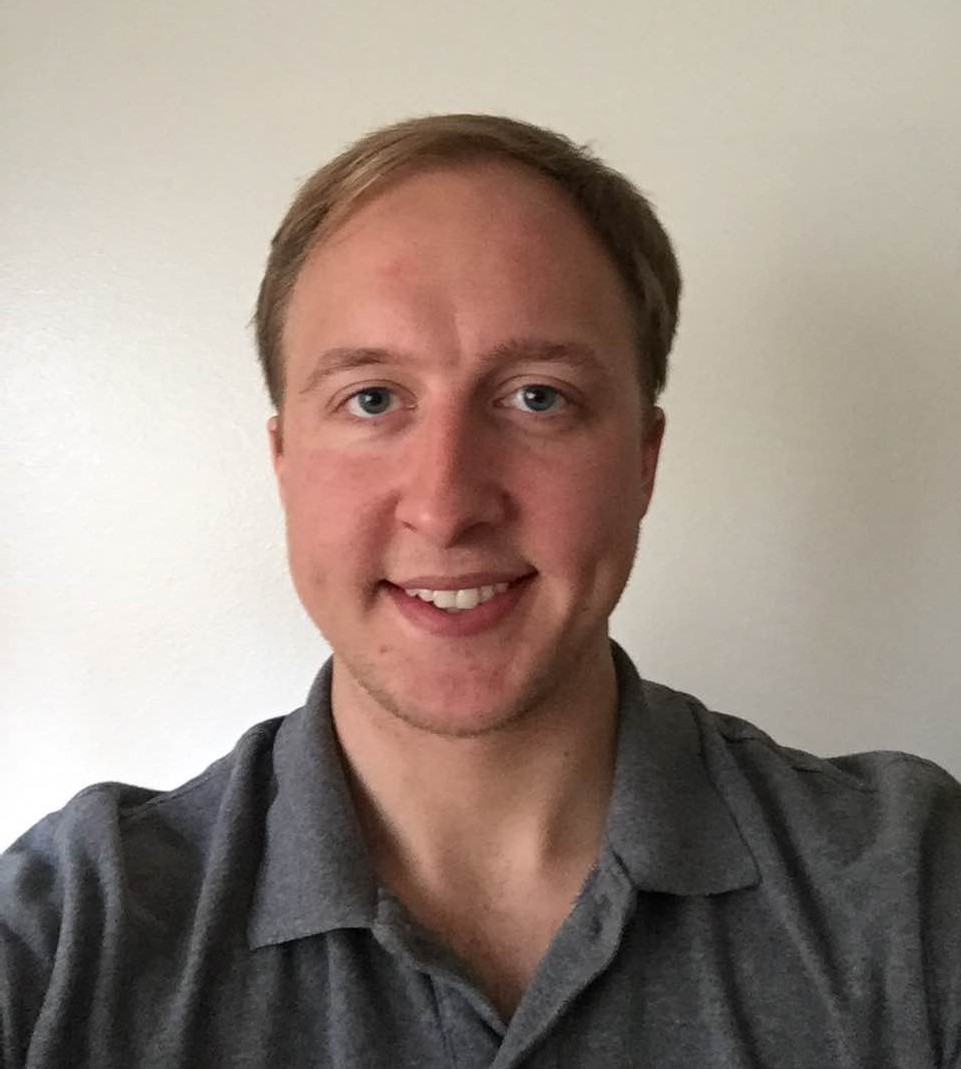 Born and raised in Boston, Darius came out to California in 2006 to pursue a career in film. After spending some time working in production for NBC Universal he decided it was time for a change. Darius joined the Health-Ade team as employee hire #1 in 2013 and has used his skills from film production to run the brewery for Health-Ade. His passion for efficiency and doing things right has helped grow Health-Ade over 10x what it was just four years ago. If he's not brewing Kombucha for Health-Ade, Darius is enjoying life with his beautiful wife Amanda and their dog Riley in Santa Monica. 
Matt Thomas, Townshend Tea,

Brew Dr. Kombucha, Thomas & Sons Distillery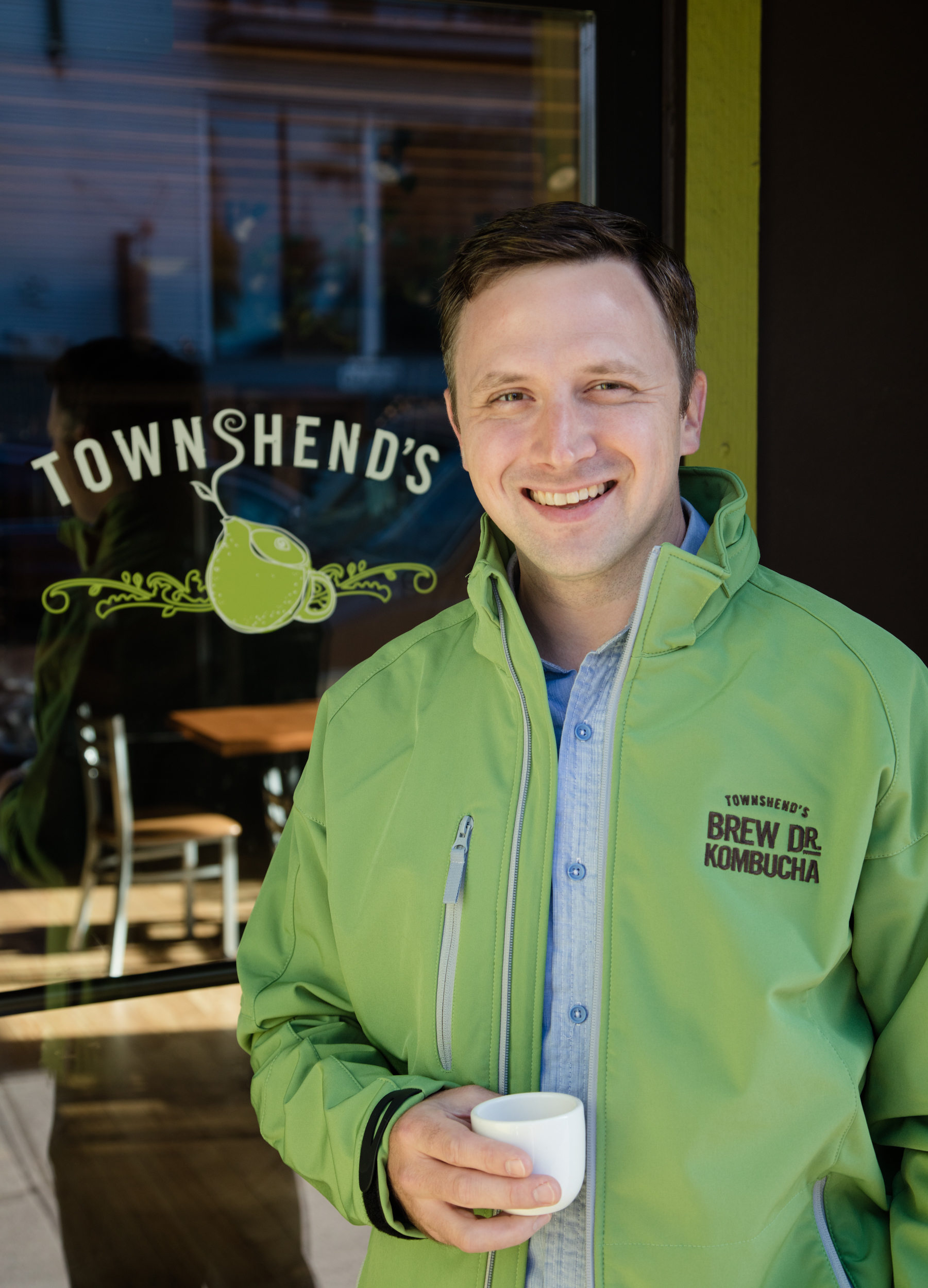 Matt Thomas is the Founder and CEO of Townshend's Tea Company, Brew Dr. Kombucha, and Thomas & Sons Distillery.  He built his companies from humble beginnings.  During his senior year at the University of Oregon, Matt was tasked with creating a business plan for a new business idea that would serve an underserved, niche market.  Inspired by his late grandfather's prolific love of tea, Matt found that there was a distinct gap in the market for quality teas in the ongoing coffeehouse boom and developed a business model that would fill that void and make premium tea much more accessible.
On a mission to make his college project a reality, Matt sought funding from friends, family and anyone else that his passion could persuade into investing.  After raising $45,000 he was able to open the first Townshend's Tea Company brick and mortar teahouse in 2006, offering over 100 varieties of high-quality loose leaf tea.  This new and unique take on a teahouse was a quick success, and by 2008 he had opened a second location.  Having found that a major key to his success was listening to his most enthusiastic customers, he took note when teahouse regulars began inquiring about the tea-based beverage kombucha.  Though a traditional tea expert, Matt had very little experience with the fermented, probiotic-packed brew.  Matt set out on a self-taught mission and began brewing kombucha in the kitchens of his then two teahouse locations.  Making use of the same great tea blends he had developed to serve as hot teas in the teahouses, Matt and the team couldn't keep their new kombucha product in stock.  They leased the basement of their original Portland teahouse and moved production downstairs, expanding the production to hand-bottling kombucha under the moniker "Brew Dr. Kombucha" to be sold in the teahouses as well as at local natural foods stores.  With continued, exponential growth for this new side of the business, Matt secured a $48,000 Whole Foods Market Local Producer Loan in 2009.  That capital infusion allowed him to move production out of the teahouse basement and into the first 4,000 square feet of his 10,000 square foot Portland brewery.  By 2015 Brew Dr. Kombucha had once again outgrown their existing facilities, and Matt secured a $7 million loan to expand Brew Dr. Kombucha production to a second (and much larger) 50,000 square foot space in nearby Tualatin, OR.  Current production between the two facilities is just over 300,000 bottles every week, with plenty of room for continued growth.
Since beginning Brew Dr. Kombucha, Matt has gone on to earn recognition and accolades from various business groups and press outlets.  Most recently, Matt Thomas and Brew Dr. Kombucha were named the U.S. Small Business Administration's 2016 Oregon Exporter of the Year, in recognition of the brand's successful expansion into Canada.  Brew Dr. Kombucha achieved 100% revenue growth in 2016.  Matt and his leadership team are forecasting 100% growth again in 2017.
Today Matt Thomas employs over 150 people across his three distinct tea-focused companies.  Townshend's Tea Company currently operates eight retail teahouses throughout the Pacific Northwest.  Brew Dr. Kombucha is sold in 40 states and across Canada.   And Matt's newest creation, Thomas & Sons Distillery, has earned fast recognition and awards for its line of innovative tea-based spirits products.
Nate Uri, 

Prohibition Kombucha
How to Hack Your Brewery: Inexpensive Solutions to Common Problems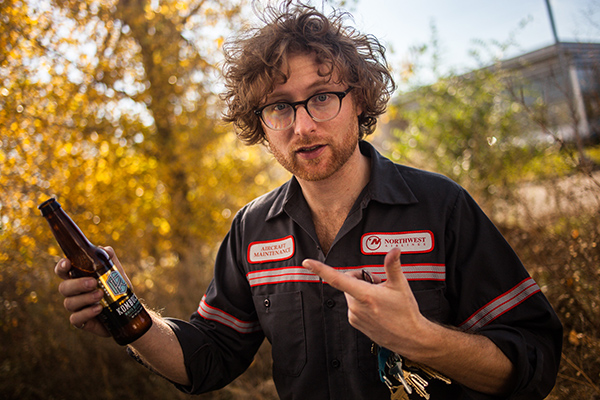 Nate Uri is the founder, master brewer, and owner of Prohibition Kombucha based in the Twin Cities, Minnesota. Drawing on a professional background in brewing and winemaking, Nate started making kombucha in 2012 using single origin, beyond organic, direct sourced Chinese teas from premier terroir and master tea makers. He is a bootstrapping serial entrepreneur and has a penchant for never selling equity early in a business. Nate has started businesses in web development, communications technology, food education, beverage program consulting, and now Kombucha production. He has a degree in Economics from the University of Minnesota.
Nate grew up in Tokyo, Japan and has traveled extensively throughout Southeast Asia – both of which deeply influenced his taste and sense of aesthetics. He now works and lives in Minneapolis, MN, growing the market for healthy, delicious foods with an amazing community of kombucha brewers, co-ops, and local food producers.
Jeff Weaber, Aqua Vitea Kombucha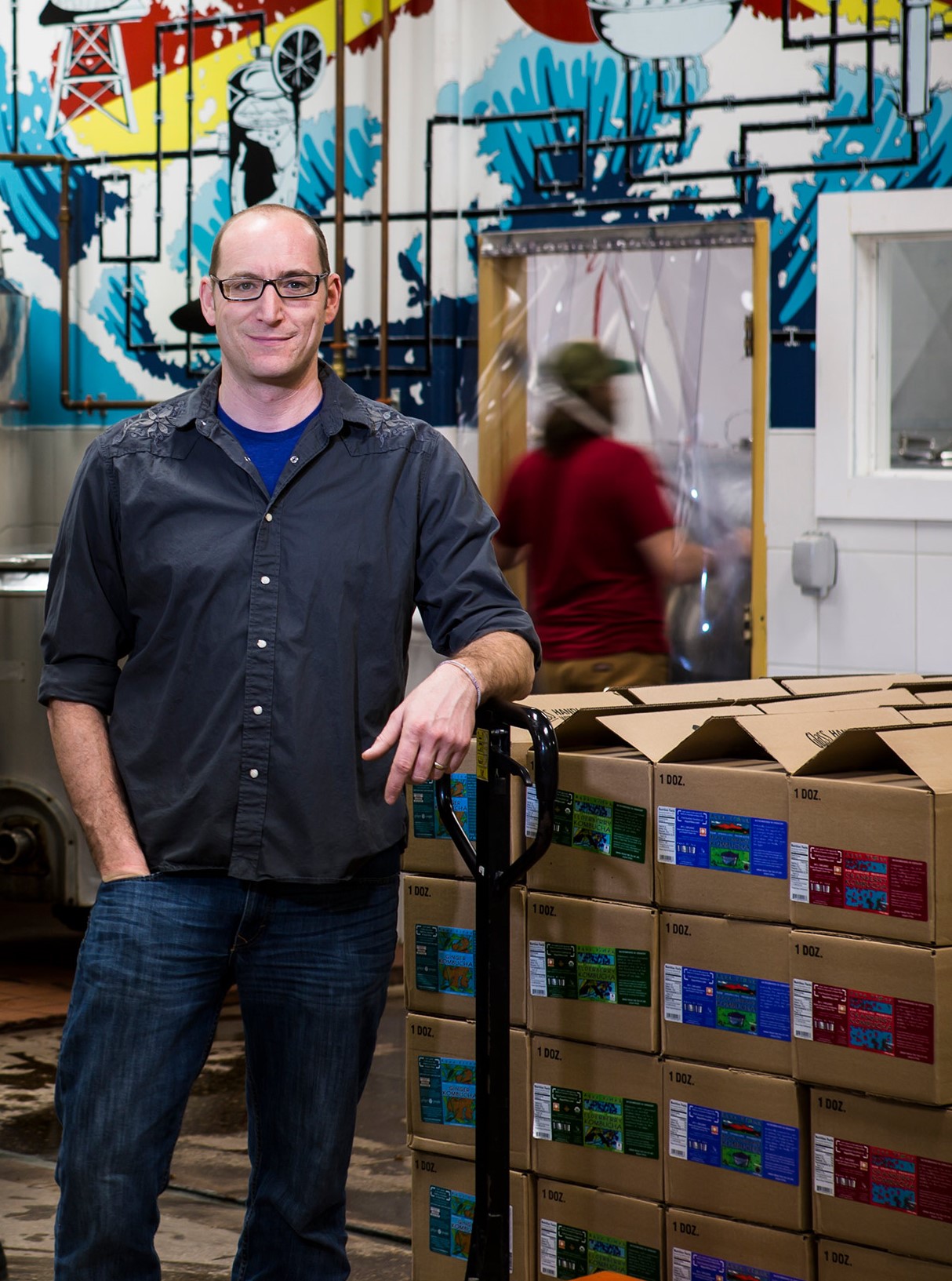 Jeff Weaber is Founder + CEO Aqua ViTea.
In 1996, when he was graduating from Denison University, Jeff Weaber could have never foretold that his future lay in the functional beverage world ­much less Kombucha. Now, as the Founder and CEO of Aqua ViTea, he's known as a charismatic thought leader and story of success in an ever-expanding market.
Weaber started his journey in fermented beverages as a brewer for 5 years at Lucky Labrador Brewing Co. in Portland, Oregon. In 2005, he and his wife, Katina, moved to Salisbury, Vermont and established Natural Family Health, an integrated naturopathic, midwifery, and acupuncture family practice. At the same time, Jeff established what would eventually become Aqua ViTea.
Over the next two years, Weaber experimented with, fine-tuned, and perfected the art of Kombucha brewing in the fieldstone­foundation basement of his farmhouse. In 2007, Aqua ViTea became officially incorporated and within a year Weaber went from selling home­brewed small batch Kombucha at the Middlebury Farmers' Market to selling it on tap at the Middlebury Food Coop.
At the time, Aqua ViTea was the first and only Kombucha company to sell Kombucha on tap. The "Kombucha Fountain" was a disruptive innovation in the industry and instantly appealed to both vendors and customers. Vendors recognized the high return per ­square ­foot and customers, in a community that values local and authentic food and beverage, latched onto the interactive, tactile experience and freshness the fountain offered. Additionally, the Fountain appealed to the local culture of sustainability and waste reduction by providing consumers with reusable glass bottles and growlers — a mission the company continues to drive today.
Over the past 7 years, Aqua ViTea moved from Weaber's 700 square foot basement, to a 6,000 square foot brewing facility in Bristol, Vermont, and, in September of this year, a 62,000 square foot facility in Middlebury, Vermont. What Weaber originally produced in 6 months is now brewed and bottled or kegged within 6 hours and his team of one has burgeoned to a rapidly growing team of 20+. Sales of Kombucha kegs and bottles in one store in one state has multiplied and Aqua ViTea is now sold in over 700+ stores in 12 states.
Today, Aqua ViTea is located in the heart of Vermont's booming beverage epicenter on Exchange Street and continues to be a driving force in a booming and popularizing sector of the Functional Food and Non­alcoholic Beverage industry. With Weaber at the helm, Aqua ViTea continues to push the market forward by evolving the brewing science of Kombucha through major investments in and the application of innovative technologies and precise testing methods.
Despite increasing success and quick growth, Weaber and his team continue to focus on and stress the importance of Aqua ViTea's original mission — to improve people's health by offering a healthy beverage alternative and sustainable sales model. In all that Aqua ViTea does, it will always remain bold, compassionate, creative, innovative, sustainable, and without doubt authentic.