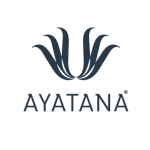 Aleksandra Tomažin, AYATANA, Lesce, Slovenia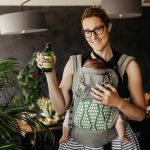 Q: When did you first discover kombucha?
I first came across kombucha in the summer of 2016 when I was studying at Matthew Kenney Culinary Academy in Venice Beach, California. As soon as I got home, kombucha was my first news to my husband. I later discovered that kombucha SCOBY was used to prepare kombucha by my ancestors but seemed to fail being transferred through generations.
Q: Why did you start your own kombucha company?
It was kind of a love at first taste 😊 I was always well aware of fermentation benefits to our body, so that was just another reason to begin with our own production.
Back in 2018 me and my husband met a fermentation specialist, who now is our partner. We started the whole process from scratch – research, development, and building a production site – it took us more than a year, and we introduced our AYATANA kombucha to the market at the beginning of the summer of 2019.
Q: What is your favorite flavor of kombucha? 
My first and favorite kombucha flavor is from Health-Ade Pomegranate and Cayenne cleanse. Karma's Grenade boost is also one of my favorite. But my husband goes for Jarr Kombucha's ginger and GT'S Lemonade.
Q: What is your former/current other life or career?
Well, fermented products (we also sell kombucha shots and water kefir products) are one part of the business. We also have a culinary store and are about to launch our innovative and in-house built family plant-based meal planner shortly. I am also a mother to two daughters, both under three years old, so that is another "career" I hold.
Q: What is a saying that you live by?
To put it shortly – #cleanguthappybutt.
this is content page