The path to the Board is through volunteership. Each of these candidates has contributed their time and energy to assisting KBI with moving forward significant projects. Please vote for 1 candidate. The ballot has been sent to each company. Each company has one vote. Everyone will need to vote until quorum (51%) of members have voted.
Each candidate has provided a short bio and video statement.
We are pleased to announce our candidates for the KBI Board.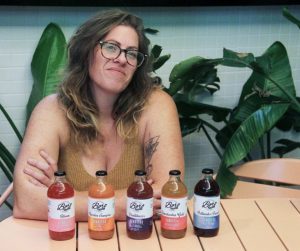 Carly Erickson
Owner and Founder
Boro Beverage, T1
Chapel Hill, NC
www.borobeverage.com
Boro Beverage is a woman owned and mission driven kombucha & wellness company based in Chapel Hill, NC. We produce a variety of fermented beverages and health focused products at our facility as well as offer a retail space to our customers. Boro Beverage was born from a love of sustainable agriculture and a desire to fulfill a niche for valued added products. We wholesale throughout NC to breweries, co-op markets and specialty stores as well as retail in our taproom. Additionally, we offer delivery, pick up and at our local farmers market. We are proud to announce we have also been awarded two Good Food Awards for our kombucha this year. We strive to stay connected to the community through meaningful connections as well as educational opportunities such as our brewing classes and workshops. Our goal is to spread the love of fermentation, seasonal eating and to be a staple beverage locally for alcohol alternative options.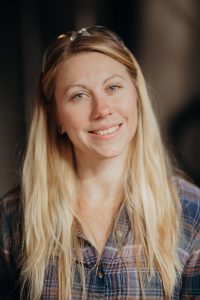 Johanna Denne
Production Manager
Luna Bay Booch Co, T2
Golden, CO
www.lunabaybooch.com/

Johanna Denne is currently Luna Bay's production manager in Golden, Colorado. She is responsible for overseeing all production of all Luna Bay hard kombucha including R&D, quality assurance, forecasting and portfolio expansion. With her expertise in brewing and mixed culture fermentation, Johanna has been integral in scaling Luna Bay to serve consumers coast to coast. Prior to joining Luna Bay, Johanna had been working in production for Crooked Stave Artisan Beer Project where she was responsible for building the Lab and Quality Program and last held the role of director of brewing operations. Crooked Stave is known for its world class traditional wild, sour, and spontaneous beers. Johanna completed her B.S. of Chemistry from Metropolitan State University in Denver and her M.S of Chemistry at the University of Colorado.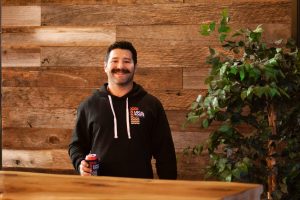 Matthew Silbert
Quality Assurance Manager
Local Roots Hard Kombucha, T3
Vista, CA
www.localrootskombucha.com
Matthew Silbert manages the quality assurance department for Local Roots Kombucha. He was a marine biologist before his passion for brewing inspired him to a career in fermentation microbiology. Matt joined the burgeoning team at Local Roots in 2019 and has helped the company through major scaleup. He recently expanded his responsibilities to include organic compliance, ingredient procurement and project management.
At Kombucha Kon 2020, Matt was a panelist on the hard kombucha round table. He enjoyed sharing his experiences navigating this new segment of the kombucha industry and felt a great sense of community with the other brewers. He also provided technical support to the committee for the development of the Kombucha Kup.
Matt is excited to be part of an industry that promotes health and well being. He is very aware of how diet affects energy, cognition and overall mood. His vision is to work towards developing a circular production model for breweries to better manage resources as they become more scarce in our growing global population. Health, conservation and community building are some of his core values.
When not at the brewery you can find him surfing, diving or paddling a canoe in the ocean. He just became a father, so these activities are on hold for the moment. Matt will be thrilled to share these outdoor activities with his son, teach him the powerful benefits of healthy eating and the importance of community involvement.