Kombucha Brewers International is creating KBI "Kombucha Villages" at several festivals happening around the country in 2016. Similar to a beer tent, but featuring KBI Brewery Members, the Village involves several brands banded together for discount pricing on booths while also serving up tasty glasses of booch in a fun atmosphere. This movement is spearheaded by PR Committee Board Liaison, Zane Adams of Buchi Kombucha, who states, "the initiative will bring kombucha brewers together so they can educate consumers on the unique, craft nature of our product while also promoting unity in our industry."
So far KBI is partnering with the Green Festival Expo and the Mother Earth News Fair and is in discussions with other festivals as well. Each of these festivals will carve out premium location space and collaborate with KBI to generate interest in the category and help draw larger audiences to the festivals through social media promotion and inclusion on press releases.
The Green Festival Expo, known as "America's Largest and Longest-Running Sustainability and Green Living Event", brings together vendors and businesses along with eco-minded consumers to help further sustainability initiatives. The festival also offers several awards, including the Green Festival Community Award (a $5000 grant for a sustainable community project), the Green Festival Brand Award, and the Super Green Shopper Prize.
In addition to booth space, KBI has also secured a 30 minute speaking slot to further kombucha education and direct festival goers to the "Village".
Each of these shows has a spot for four KBI members to set up a 5'x10′ space in a central area, and each show will feature a KBI speaker presenting.
Any interested members can email Morgan (admin@kombuchabrewers.org) to register and pay exhibitor fees.
KBI will also be assisting members with participating at the Mother Earth News Fair in all its locations.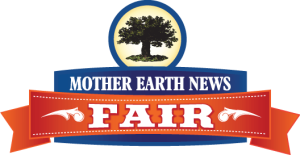 "We participated in the inaugural MENF in Wisconsin last August.  Attendance that weekend surpassed our expectations despite it being it's first time at this venue and timing coinciding with the Wisconsin State Fair (that's changing for 2016).   We sold out of kombucha by 2pm on Saturday so we doubled our inventory for Sunday and had fairgoers waiting in line all weekend.   The MENF staff was very supportive and gave us additional space and chairs so that we could conduct workshops on homebrewing throughout the weekend. The workshops were filled to capacity with extremely curious and questioning DIY'ers.   Overall, a fantastic event with great reach and enthusiasm.  Highly recommended." -Karma Kombucha
"Buchi Kombucha was welcomed with open arms and hearts at the Mother Earth News Expo. Our booth was jammed packed all day with four lines, and full fermentation workshops. It's a great way to meet homesteading individuals and families who hold a value set around fermentation and sustainability." -Buchi Kombucha
Please contact Morgan for more on exhibiting at one or more of the Mother Earth News Fairs.
this is content page