Daniel Fransham, Brewguru, Seoul, Gyeonggi-do, South Korea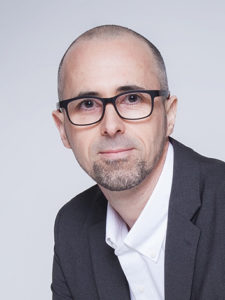 Q: When did you first discover kombucha?
Back in 2014, living in Korea, never having tried another person's kombucha, I ordered a scoby from the states to satisfy my curiosity. Ironically, it was not until well after starting my company that I got the opportunity to try some kombucha from the states and actually compare it to what I had.
Q: Why did you start your own kombucha company?
When I first tried my own kombucha I knew that this was a product that would have a lot of potential in the Korean market because it fits alongside many other fermented foods in the Korean diet, it is a delicious fizzy tea drink, its organic, natural and had absolutely no competition at that time, whereas in the states it was really starting to trend upwards. I felt like I had the perfect product, at the right time, in the right place, and I was determined to be the right person to make it happen.
Q: What is your favorite flavor of kombucha? 
I love Whalebird's Dry Hopped Pamplemousse that I discovered at this years KBI conference.
Q: What is your former/current other life or career?
I ran a real estate tech start-up in New Zealand for 3 years (rather unsuccessfully) it made me aware of my business shortcomings so in 2010 I started a Bachelor in Entrepreneurship at Massey University, graduating in 2013.
When in Korea visiting my wife's family she decided she didn't want to return to New Zealand and so I ended up teaching English before starting the first commercial Kombucha Company in Korea.
Q: What is a saying that you live by?
If what you want to achieve was easy then everyone would be doing it, and there would be no sense of self-satisfaction once you have achieved it, so make sure that what you are doing has purpose and never give up, no matter what obstacles get in your way.
This is the only thing that enabled me to create and survive running a business in a foreign country where I still don't speak the language!!