The path to the Board is through volunteership. Each of these candidates has contributed their time and energy to assisting KBI with moving forward significant projects. Please vote for 1 candidate. The ballot has been sent to each company. Each company has one vote. Everyone will need to vote until quorum (51%) of members have voted.
Each candidate has provided a short bio and paragraph.
We are pleased to announce our candidates for the KBI Board.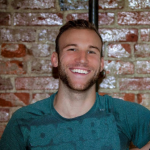 Danny Metcalf
Director of Business of Operations
Brew Dr Kombucha, T4
Portland, OR
www.brewdrkombucha.com
Danny Metcalf has been with Brew Dr Kombucha since 2016. He has worked as the Director of Business of Operations, Supply Chain Director, and most recently, Director of Sustainability and Stakeholder Engagement. His commitment to responsible manufacturing, building broad stakeholder coalitions to advance projects permeates into all of Danny's work.
This past year, Danny led the Kombucha Distribution Committee, providing a framework for early to mid stage kombucha companies on how to navigate the vast world of distribution. Additionally, Danny presented to KBI on B-Corp certification, specifically how Brew Dr became B Corp certified and what to expect in the process. Lastly, Danny has worked with KBI on the Standards of Identity, providing feedback when asked, and staying involved in the direction of the project.
Outside kombucha, Danny works with E2 (Environmental Entrepreneurship), advocating for climate policy through state legislation. Most recently, he has been focused on Oregon's SB 1530, a cap and trade initiative, aligning Oregon with California and Canadian Provinces. On weekends, you can find Danny running, cross country skiing, swimming in the Willamette River, or watching Premier League soccer at Toffee Club in Portland, OR.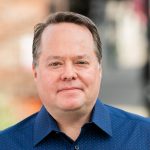 Chris Ollis
Founder
Spring Branch Kombucha, T1
Springfield, MO
 www.drinksbk.com
Chris Ollis is an entrepreneur and small business owner with a passion for brewing kombucha. He and his wife, Jessica, co-founded Spring Branch Kombucha in 2017. Chris joined KBI as a brewery in process and utilized many of the organization's resources to launch and develop a rapidly growing brand with a loyal following. He believes KBI provides significant value to its members and it performs vital services for the industry.
He worked with the KBI draft standards committee to publish a resource manual which he later co-presented at KKon. In 2019 Chris began serving as the treasurer for the KBI board of directors and was later appointed as a voting member of the board. In addition to providing oversight for the financials, Chris has been actively engaged with the board's work on the Standard of Identity and negotiating the first contract for executive leadership.
With over 20 years experience in wealth management, Chris is a CFP ®certificant. He has served in a leadership capacity for numerous community organizations, most recently as board chairperson for Harmony House, one of the largest domestic violence shelters in Missouri. As father of two sons and a golden doodle, Chris is never at a loss for adventure.
this is content page