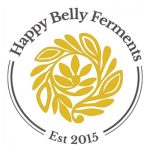 Jo Kempton, Happy Belly Ferments, New Zealand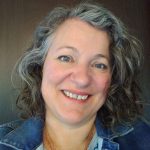 Q: When did you first discover kombucha?
7 years ago I was introduced to kombucha and water kefir by a specialist who was helping my special needs son with his health. Probiotics were recommended as important to improve his gut health and in turn his behaviour, physical and emotional health. I started brewing kombucha and water kefir as well as making saukeraut and kimchi. The fermented foods and drinks certainly helped a lot. The whole family started drinking kombucha and we loved it.
Q: Why did you start your own kombucha company?
I had been making kombucha and water kefir for my immediate family and started sharing it with my extended family and friends. They loved it so much they encouraged me to start selling it. It was quite a process to go from home production on the kitchen bench top to commercial production but I'm so pleased I did.
Q: What is your favorite flavor of kombucha? 
Kate's Kombucha Blueberry Flavour
Q: What is your former/current other life or career?
As well as being a kombucha brewer I am an Energy Healer. I specialise in helping people clear Emotional Baggage from the past which may be holding them back from living the life they dream of. In an earlier part of my life I worked in the banking industry. I also worked for an apple juice manufacturer which gave me loads of useful beverage experience which got me started as a commercial kombucha brewer.
Q: What is a saying that you live by?
Just Keep Going!