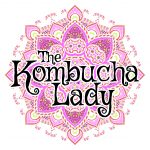 Liz Dodson, The Kombucha Lady, Rocky Ridge, MD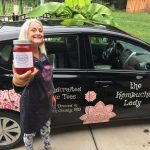 Q: When did you first discover kombucha?
In researching natural alternatives to Big Pharma drugs for IBS I read about the gut benefits of kombucha online and immediately was curious as to how this crazy sounding beverage tasted and how it would benefit my gut health. Tasted and loved and it has been part of my life since.
Q: Why did you start your own kombucha company?
To spread the love and tasty benefits of kombucha and teach others about the importance of gut health! And I had desired to have my own unique and artisan business for many years. So after filling up the counters with all my experimental batches for friends and family, I really wanted to branch out to the farmers markets in my town, so I made that terrifying call to the local health department, and boom! it wasn't as hard as I thought!
Q: What is your favorite flavor of kombucha? 
GTs Classic multi-green was love at first sip.
Q: What is your former/current other life or career?
Educated at the University of MD in Horticulture. Worked as a Floral designer for many years, raised some awesome boys while my husband and I built up this amazing homestead mini farm where I grow most of the herbs and some of the fruits we use in our booch.
Q: What is a saying that you live by?
Deeds of kindness and love are never ever wasted.
this is content page