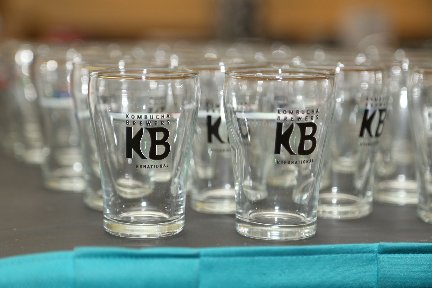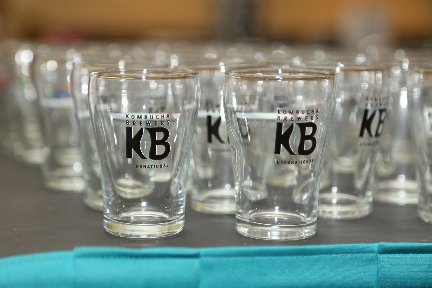 An unprecedented 219 kombucha brewers from 90 companies and 6 countries gathered this past weekend in sunny Long Beach, California for Kombucha Brewers International's third annual conference, KombuchaKon 2016.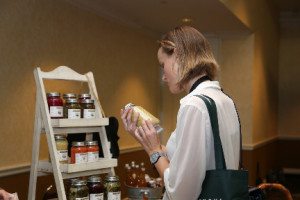 This year's KombuchaKon boasted impressive gains, including doubling last year's attendance numbers, expansion from a single room into a conference center, a first annual industry trade show, and the World's Largest Kombucha Sampling Bar.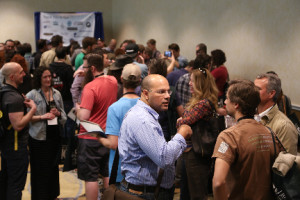 A highlight of the conference, the World's Largest  Kombucha Sampling Bar, bustling throughout the weekend, included sample beverages from every brewer able and willing to transport kombucha to the Long Beach Convention Center. The experience allowed members to explore various flavor profiles and discuss brewing techniques with other industry insiders as they tasted. Loads of kombucha arrived throughout the weekend via various shipping companies as well as by hand delivery. The official collectible KombuchaKon 2016 tasting glasses, sponsored by Spectrum Label Corp, were in high demand as brewers compared varieties and styles.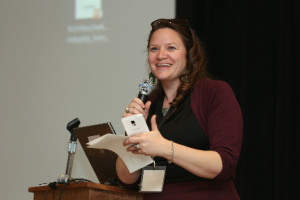 New for this year, KBI offered two educational tracks, which allowed all members the chance to sit in on various sessions throughout the day, since each member registration includes admission for two attendees. Track 1 detailed processes and requirements that will be necessary for participation in the KBI Verification Program, and provided a wealth of information for Brewery in Process members focusing on basic business practices and legal requirements, the Food Safety Modernization Act, and HACCP plan creation and training. Track 2, offered more advanced topics, such as grassroots marketing strategies (such as social media, festivals, and live demos); lab testing methods, research, and an AOAC working group update; and the very popular session on techniques for controlling alcohol in kombucha production. Other workshop sessions included discussions regarding label and nutritional claims and market and trend analysis.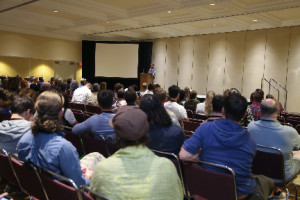 Keynote speaker Gary Fish of Deschutes Brewery, a longtime member of the Brewers Association, delivered an inspiring talk that motivated KBI members by reminding brewers that quality is the main key to success as both an individual business and a trade organization, and that an industry such as this one survives only through robust and healthy competition.
Generous sponsors provided everything from booths at the trade show to high-quality grass-fed fermented organic foods to the conference bag sponsored by White Labs. Thank you again to all of our amazing sponsors for KombuchaKon 2016
Silver Sponsors
Anton Paar

The Jasmine Pearl Tea Company

Jenny Stern Video Marketing Web

Kombucha on Tap

Pack Leader USA

White Labs

Spectrum Label Corporation

Wildly Fermented
Bronze Sponsors
US Wellness Meats

Mannanova Solutions

Cornerstone Laboratories LLC

Gamer Packaging

Ventura Spirits

Whole Foods Markets

Greenberg Traurig

Cultivate Events
Speakers
Bobbi Leahy

Justin Prochnow

Sam LaBonia

Gary Fish
Without the help of these companies and individuals, the event surely would not have been such a smashing success. If you would like to get in on the ground level of a growing industry, join us as an affiliate member! Join the kombucha generation!
 
As with any developing event, KombuchaKon can already visualize even more ways to improve and expand for next year, and we look forward to your joining us in our next ferment!