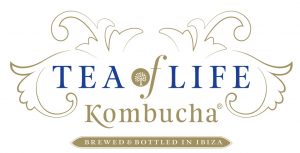 Mark Frydrychowski, Tea of Life Kombucha, Ibiza, Spain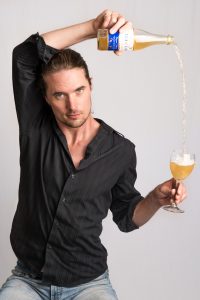 Q: When did you first discover kombucha?
We were doing downhill skateboard races along the west coast in 2009 and stopped by my favorite diner in Olympia, WA. My friend said, "Hey man, they have kombucha," and I said, "What?"
Q: Why did you start your own kombucha company?
I got obsessed very quickly and started doing weekly batches. I was avoiding alcohol and doing a lot of studying (law school) and I wanted an endless supply of this magic stuff that was giving me energy and helping me focus. When I moved to Ibiza in 2013, I reckoned I'd either start a skate school or sell kombucha. The kombucha took off quite nicely!
Q: What is your favorite flavor of kombucha? 
Back in the US I'd always opt for GT Dave's Gingerade (Classic). It always had the right amount of bite and smoothness, bubbly mouthfeel and uplifting/refreshing finish. I thought of it as a true standard and have generally tried to mimic many of its characteristics.
Q: What is your former/current other life or career?
Music has always been important. Over the years I've had many jobs as a guitarist. Now that's (mostly) finished, but I've still got amps and a keyboard and loads of guitars. My musical life now consists primarily of jamming with my three-year-old daughter.
Q: What is a saying that you live by?
Life benefits the risk-taker.
this is content page