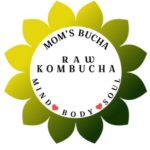 Kelly Boyett, Mom's Bucha, Las Vegas, NV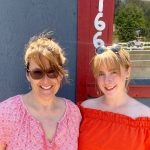 Q: When did you first discover kombucha?
About 8 years ago Margie discovered kombucha and started drinking it and learning about it. She decided she wanted to make it as it was pretty expensive; thanks to Hannah Crum and my friend who gave me a piece of his grandmother's 70 year old culture, I was able to get started and gratefully improving ever since! Kelly tasted it soon after her mom and partner, Margie started making it and started making her own immediately!
Q: Why did you start your own kombucha company?
It has truly been a dream in Margie's heart since she began making it in her home. She didn't believe it could happen, as we are pretty unconventional, and did not have much capital or even a place to brew. Miraculous blessings allowed Kelly to join her and brought us to where we are, and we have faith that will keep moving us in the right direction.
Q: What is your favorite flavor of kombucha? 
GT's Kombucha Synergy Trilogy has always been a fave!
Q: What is your former/current other life or career?
Margie has always been a mom, and is now a very happy Grandma. Kelly has worked in a multitude of diverse industries including environmental science, the restaurant industry, retail, and sales.
Q: What is a saying that you live by?
I hope to be grateful, always 🙂
this is content page