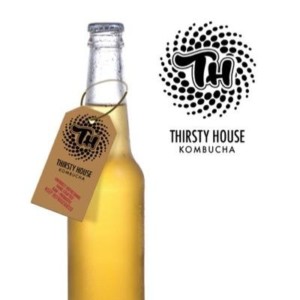 Elizabeth Furth & Shirley Scott, Thirsty House Kombucha,  London, England, United Kingdom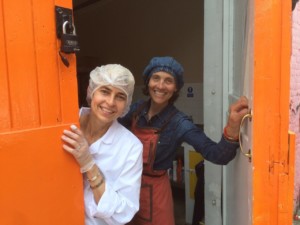 Q: When did you first discover kombucha?
We first discovered Kombucha when Shirley was taken ill with a bacterial infection she picked up when visiting a dear friend in hospital. Being put on a high dose of antibiotics was sadly inevitable in this case. So, we researched how to best reinstate a healthy balance in the gut and Kombucha spoke to us.
Q: Why did you start your own kombucha company?
Friends and family encouraged us to start our own company because they so enjoyed our Kombucha and we couldn't produce enough to keep them all supplied. 🙂
Q: What is your favorite flavor of kombucha? 
To date we both agree that our favourite flavour is an experimental kombucha flavour Jarr Kombucha shared with us during our first KBI EU meeting held in October 2017. Fennel, it blew our minds.
Q: What is your former/current other life or career?
Elizabeth: Formerly I spent my years, 25 of them, travelling the world, photographing all major international equestrian events, including 2 Olympic Games. Now, I still do a bit of photography but decided to dedicate much more time to kombucha brewing and growing our Thirsty House Kombucha business. Shirley: I also work as a therapist helping people to break out of their unhelpful belief systems and thinking styles and reconnect with their innate sense of well being.
Q: What is a saying that you live by?
Elizabeth: Be true to yourself, treat everybody you meet with the utmost respect and kindness. Remember to enjoy Life! Shirley: Keep life simple. There is always a solution, you just have to find it. Thank You!