As the kombucha industry continues to grow, so too do the needs of the membership. Poised to crest $1.8 billion dollars in gross sales by 2020 according to some projections, our industry has consistently demonstrated rapid growth, stimulated by the stability brought to the marketplace through the formation and actions of Kombucha Brewers International. Since 2014, KBI has established kombucha industry Best Practices, spearheaded a new ethanol testing method that more accurately reflects the complexity of kombucha, developed the KBI Verification program (launching June 2016), created new resources for new brewers just entering the industry with our Brewery in Process membership and resources, lobbied Congress for governmental support, gathered annually at KombuchaKon for education and networking, and launched a new educational webinar series.
We have done all of this great work with the help of volunteers and through the financial support of member dues. This year, we hired our first full-time employee – an important step forward in building the organization. As such, it is now time for us to increase the due structure so that we can continue to offer quality programs and support to kombucha brewers around the globe. The new rates reflect the growing role of the organization and its advocacy, as well as the continued generation of valuable member resources.
The benefits of membership remain the same and include discounted admission for two attendees to the world's only kombucha conference (KombuchaKon), discounted educational webinars, and access to the member forum which is bursting with resources and valuable information. Learn more about joining KBI and our member types.
As of October 1, 2016, Kombucha Brewers International yearly member dues (except for Brewery in Process memberships) will increase to the following levels:
Tier 1: $395 – 0-25,000 gal annual output
Tier 2: $595 – 25,001-250,000 gal annual output
Tier 3: $795 – 250,001+ gal annual output
Brewery in Process: $995
Affiliate Member (supplier, laboratory): $395
Adjunct Member (jun, kefir, fermented drinks): $395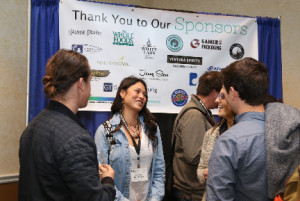 At this time, KBI is pleased to offer current members the opportunity to renew dues early at the current rate before the increase (note: payment must be received in full by September 30, 2016 in order to qualify for this offer).
Early renewals will extend membership one year beyond current expiration date; for example, if your current membership expires in February 2017, renewing now will extend it to February 2018.
Please email us to take advantage of this offer now!
Not a member yet, but want to join before the rates increase? Join KBI here!
this is content page