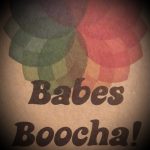 Mel Tremblay, Babes Boocha!, Hanover, Canada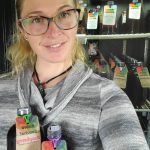 Q: When did you first discover kombucha?
I was first introduced to kombucha in 2018. A former employer had brought some scobys to work as she had too many to keep up with. I was instantly fascinated by this culture and the benefits she informed me of. At the time I was diving deep into nutrition and its effects on the body. An effort to ease my husband's psoriasis.
Q: Why did you start your own kombucha company?
2018 was the first time I'd ever heard of kombucha. In our small rural area of Southern Ontario, there were only a handful of people that had heard of it at that time. I saw a healthy product, and a gap that needed to be filled and anyone I'd shared my brew with loved it. Win win! I run a very small brewery, roughly 288 square feet. Small but mighty, with lots of love poured into every bottle.
Q: What is your favorite flavor of kombucha? 
Apple of my Chai by Laurentian Brew Kombucha in Ottawa Valley.
Q: What is your former/current other life or career?
I was a server for many years, switched into automotive for a while, tried the factory life, but landed at Canada Post. I love being outside and interacting with the community. I'm a part time letter carrier which gives me time to pursue my kombucha brewery dreams as well.
Q: What is a saying that you live by?
"Do not go where the path may lead, go instead where there is no path and leave a trail." —Ralph Waldo Emerson