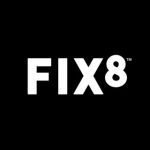 Freya Twigden, Fix8, London, United Kingdom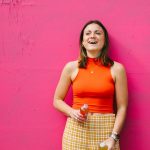 Q: When did you first discover kombucha?
2014, I was living in Shanghai for a year abroad of study. I had some time on my hands so decided to enroll in a Traditional Chinese Medicine course at a local health food shop. It was the first week I attended and discovered a home brewed kombucha in the fridge. I learnt how it was used in Chinese medicine to support liver and stomach Qi (energy). Immediately I grabbed a bottle… and it was love at first sip.
Q: Why did you start your own kombucha company?
Well, firstly (like most of us) I launched Fix8 because I was completely obsessed with kombucha myself! Second, I had this feeling that kombucha in the UK could be much more than a niche health drink sold just to 'health food shops'… but a drink enjoyed for its nuanced complex taste that could be consumed as a non-alcoholic craft drink (or mixer) across bars, restaurants and British pubs. The flavour of kombucha is so exciting and unique, something you just don't find in sugary soft drinks.
Q: What is your favorite flavor of kombucha? 
I spent some time in the USA researching before launching Fix8, two amazing breweries I visited left me still thinking about their flavour today! First – the Lavender White by Happy Mountain Kombucha – I LOVE the crisp white tea base to all their booch. I also loved the dry hopped pamplemousse by Whalebird Kombucha down in San Luis Obispo.
Q: What is your former/current other life or career?
I was previously studying at university, so technically this is my first job! I studied politics at the University of Edinburgh and after graduation, trained as a yoga teacher in India thinking that might be the path I pursued. Little did I know… the booch was calling!
Q: What is a saying that you live by?
"All life is an experiment. The more experiments you make the better." – Ralph Waldo Emerson