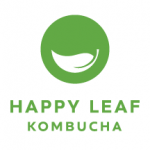 Jennifer Lyons, Happy Leaf Kombucha, Lakewood, CO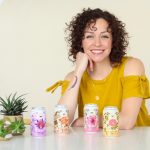 Q: When did you first discover kombucha?
It popped up in my local natural foods market when I was living in Minnesota over 15 years ago. I loved it right away, and was glad for another beverage that made me feel great other than the daily apple cider vinegar shots.
Q: Why did you start your own kombucha company?
Starting a kombucha company was born from a friend gifting a SCOBY and reigniting how much I love this ancient drink. We started with the grand plan to sell enough at farmers markets all summer in Colorado and travel all winter. Little did we know our community wanted much more than a local summer kombucha fill!
Q: What is your favorite flavor of kombucha? 
The OG, G.T.'s Synergy is always my go to when I am traveling without Happy Leaf.
Q: What is your former/current other life or career?
I had been finding my place as an entrepreneur with a health and lifestyle coaching practice. I had so much fun working with people from all walks of life, from all over the world. Before that I decided to forgo college and travel, I was able to live in beautiful places and learn from life experiences I never imagined I would have.
Q: What is a saying that you live by?
There is a quote I read years ago that always stuck to the front of my mind;
"The Universe is my way. LOVE is my law. PEACE is my shelter. EXPERIENCE is my school. OBSTACLE is my stimulant. PAIN is my warning. WORK is my blessing. BALANCE is my attitude. PERFECTION is my destiny." ~ Guillermo Toloentino
this is content page