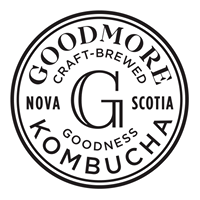 Kevin and Alexis Moore, Goodmore Kombucha, Darthmouth, NS, Canada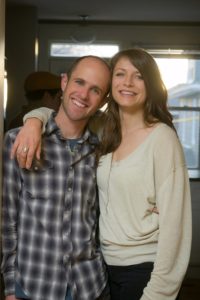 Q: When did you first discover kombucha?
Kevin and I first had kombucha in New Zealand about 5 years ago. We loved it and immediately began brewing at home!
Q: Why did you start your own kombucha company?
During our adventures overseas we fell in love with the way fermentation can transform even the simplest of ingredients into so much more. From the moment we first tried kombucha we were fascinated-who knew fermented tea could be this delicious, and leave us feeling great? Returning home to Nova Scotia, we were excited to share our inspiration. And so it began…
Q: What is your favorite flavor of kombucha? 
We both really enjoy Brew Dr. with their tea-inspired flavours. Clear Mind is a favourite of theirs, with it's clean and refreshing flavours. We also love our neighbour Pop Culture and their very Nova Scotian haskap berry.
Q: What is your former/current other life or career?
We were winemakers/winegrowers for about 15 years, and were largely focused on Pinot noir and aromatic whites. We were based in New Zealand for most of that time, with stints in France, the USA, and Canada.
Q: What is a saying that you live by?
Do what you love, and love what you do. And don't forget to smile!