Heidi Vorrasi, RocBucha, Rochester, NY, USA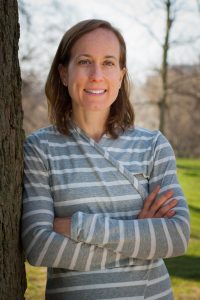 Q: When did you first discover kombucha?
I discovered kombucha while travelling to the West Coast. We were in a small town in Utah and it was on tap even in the gas station! We drank it on and off for years after that and started to brew once we were settled and wanted to experiment with more flavors.
Q: Why did you start your own kombucha company?
After home-brewing, we ran out and tried some of the local kombucha. I was unimpressed with what was available at the time (but now there are many good local 'booch options), and thought I could do better. I wanted my community to experience good, local kombucha. It should be delicious!
Q: What is your favorite flavor of kombucha? 
I'm a big fan of buying local, and my favorite other kombucha to drink is Laxshmi by fellow local brew mistress, Catt at Happy Gut Sanctuary.
Q: What is your former/current other life or career?
While I was a former non-profit executive, my favorite time over the past 10+ years has been spent raising my three awesome kids together with my husband, John.
Q: What is a saying that you live by?
Although my kids roll their eyes when I say it (and my dad cheers): The difficult we do today, the impossible we do tomorrow. Today's challenges are building blocks for what we can only imagine to accomplish in the future.