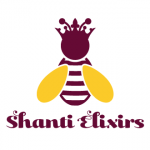 Shanti Volpe, Shanti Elixirs, Weaverville, NC, USA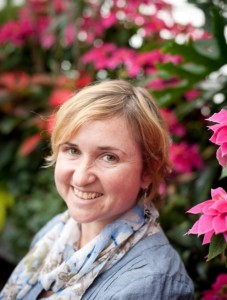 Q: When did you first discover kombucha?
Living in Asheville, NC I had heard about kombucha years ago but was never quite brave enough to try it. While attending a sacred beekeeping workshop I was introduced to Jun. When I was offered my very first glass of jun, I declined at first, due to the anti-candida diet I was on, but was convinced that it would help my health so I tried it. I fell in love and started brewing it myself so I could have more for my family and friends. It wasn't until I attended the International Kombucha Conference in February of 2017 that I tried my first kombucha and of course with the fabulous kombucha bar I had the opportunity to try kombucha from all around the world!!!
Q: Why did you start your own kombucha company?
I have been blessed with growing up in a yoga home where emphasis was placed on holistic health, yoga, and service. Naturally, I became interested in the health field. I became a nurse and perinatal educator right out of school and over the past 10 years have focused on my work as a lactation consultant. Working as a lactation consultant peaked my interest in gut health. My husband and I have 3 boys with whom I gave birth to naturally. My love of all things holistic and a desire to raise my children naturally led me to becoming a beekeeper and most recently drew me towards sacred beekeeping. At the workshop I attended I was taught the ancient art of jun brewing and was given my first jun scoby. I started brewing for family, friends, and co-workers and found that I needed to put a framework around what I was doing to cover my costs and my time. Before I knew it Shanti Elixirs was born.
Q: What is your favorite flavor of kombucha? 
I like Synergy's Mystic Mango.
Q: What is your former/current other life or career?
Nurse and Lactation Consultant
Q: What is a saying that you live by?
You are never alone or helpless, the force that guides the stars guides you too.