Legend of Kombucha & Origin of World Kombucha Day
221 BC
"The most famous legend of Kombucha's origin dates it to the Qin dynasty (221-206 BCE) during which time … it was referred to as the "Tea of Immortality." The emperor Qin Shi Huang (秦始皇) is said to have sought to lengthen his life by any means available and this Tea of Immortality was delivered by alchemists at his request." The Big Book of Kombucha
While we many never know where exactly Kombucha originated, this legend hints at the reverence that Kombucha brewers have had for this beautiful culture. Watch the video below to learn more about its historic origins. To honor the year of 221 BC, Kombucha Brewers International has designated February 21st (aka 2.21) as WORLD KOMBUCHA DAY!
Kombucha Culture
The ethos behind World Kombucha Day is not only to celebrate our favorite ferment, it is also to raise awareness around symbiosis and interconnectedness; diversity and inclusion; our bonds as humans and stewards of the planet. To that end, collaborate and reach out to as many local brands as possible. This is an opportunity to celebrate the CULTURE of Kombucha as much as the drink.
Kombucha Culture Ethics
Healthy Boundaries lead to Healthy Culture

Strength in Diversity

Symbiosis provides win-win-win opportunities for people, planet & prosperity
Kombucha Brewing Industry Values
Symbiosis & Collaboration

Sustainability & Stewardship

Radical Transparency

Triple Bottom Line – People, Planet & Prosperity

Diversity is our Nature!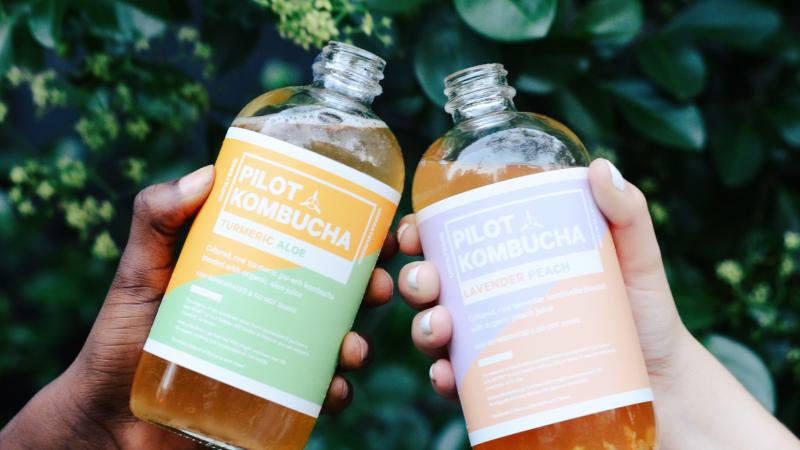 How to Celebrate World Kombucha Day
Kombucha Brands
Offer free Kombucha to everyone

BOGO – buy one get one free

Free to first XX customers

Hold a tasting event at your taproom, favorite retailer or farmers market

Special Kombucha Kocktails/Mocktails

Several brands collab together at favorite retailer or farmers market

Potential to raise money for earth focused causes

Donate a portion of proceeds to KBI

1% for the Planet

Local cause

Suggested Ways to Celebrate the Culture of Kombucha

SCOBY/Culture Petting Zoo (originated by Kombucha Kamp)

Pull out your mothers and invite consumers to touch them

Dispose of handled cultures for safety

Kombucha Brewing Demo

Offer a free workshop to walk people through the steps of brewing Kombucha

Sell your own homebrew Kombucha kit or refer them to KombuchaKamp.com 

Giant Human SCOBY (originated by Kombucha Kamp)

Start the Giant Human SCOBY with the rules of engagement

"With safe touch & healthy boundaries, like the bacteria we love and as bacteriosapiens, we throw out our nanofibers of connection (aka your hands) to create a GIANT, HUMAN, SCOBY" 

Request that everyone's hands touch in order to "Close the loop"

Pause for a moment to breathe – it is not always easy to get large groups to connect so enjoy the vibrations of shared experience

Offer your heartfelt thoughts of love, humanity & the planet or any aspect of "Kombucha Culture"

Thank everyone for showing up and coming together, "united we stand" & "diversity is our nature"

Take photos or a video to share on social media

Other ways to entertain the crowd

Live Music

Face Painters

Other Kombucha based or fermented food vendors
Kombucha Consumers
Attend a WKD event and bring your friends

Share our "What is Kombucha" YouTube video on social media

Post photos of you with your favorite Kombucha brand/homebrew & use the social media tags

Host a Kombucha tasting with friends

Can also be Hard Kombucha!

Wear your favorite Kombucha swag – post photos on social media

Share your story of how Kombucha has impacted your life on social media & tag us
Social Media Tags
Use these tags to celebrate the day!
#worldkombuchaday
#kombuchaday
#kombuchabrewers @kombuchabrewers
#ilovekombucha
#kombuchalover
#221worldkombuchaday
#kombuchachangedmylife
#wegrowtogether
#diversityisournature