7th Annual KombuchaKon – Leveling Up
Registration Now Open!
Attendee Link: Attendee KombuchaKon 2020
KKon Logistics & Accommodations 
All activities are taking place at the Westin Long Beach – click here for directions & address
KKon Dates and Times
Wednesday, April 1
11am-12pm Hands-On Kombucha Lab Training Day Registration 
12pm-4:30pm Exhibitor Load-In
12pm-4:45pm Hands-On Kombucha Lab Training Sessions – NEW!
6pm-8pm Welcome Reception – free to all KKon Attendees & Sponsors
Featuring Small Bites, Kombucha and Kombucha Kocktails 

Avoid registration lines and pre-register by attending the Pre-Party!
All Day Thursday & Friday – Worlds Largest Kombucha Bar
Thursday, April 2
7:30am-8:15am Yoga with Erynn @TheWestinLongBeach
8am-5pm Registration
9am-11:30am KBI Member Meeting – Brewery, BIP, & Adjunct Member Session
11:30am-4pm Trade Show
12pm-5pm Conference
5:15pm-6:30pm Platinum Sponsor Reception hosted by Petainer & Mannanova in Expo Hall – free to all KKon Attendees & Sponsors
7pm-9pm Big Hair, Don't Care 80's themed Dance Party @George's Greek Cafe
Friday, April 3
8:30am-9:15am Yoga with Erynn
9am-5am Registration
8am-2pm Trade Show
9am-5pm Conference
3:30-4:15pm – Passport Prize Giveaway
4:15pm-5pm Keynote Speaker
NEW!!!
Hands-On Kombucha Lab Training Day

NEW!!!


Purchase an individual session or sign up for the entire program
Conference Topics 
Kombucha Market Analysis and Future Trends

Symbiosis Fermenter Update & Crisis Management while Scaling Up

Kombucha Space Planning, from Acquisition to a Functioning Brewery

Self-Care for Entrepreneurs Panel Discussion

Ethical and Sustainable Sourcing Spotlight: Tea & Sugar

One Way Kegs: Are They for You?

USDA Organic Certification Preparation

How to Make Kombucha Commercially

The Effects of Kombucha Administration on Resilience to Stress


Kombucha Microbiology: A Guide to Reverse Engineering a SCOBY
Speakers 
Raquel Abegg Leyva, Tao Kombucha


Members Meeting

CEO & Co-Founder of Tao Kombucha, being the first registered Kombucha Brewery in Brazil. Being actively involved in working with local governments to publish a standard legislation for Kombucha. MBA in Corporate Finance & BA Business Management by University of Westminster. Before founding TAO, she worked for 9 years in DS Laboratories, a cosmetic USA based start-up, working in several departments from operational to finance. A health enthusiast and passionate about healthy eating.
Zane Adams, Buchi


Members Meeting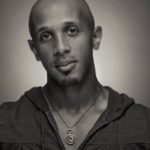 Zane was recently appointed as Co-CEO and leadership collaborator with Lightswitch Foods, a newly merged company majority held by Buchi Kombucha, a 9-year-old local brand that started its journey in a humble kitchen located on Chestnut St, Asheville, NC. He has over 12 years of experience in the marketing discipline from strategy and brand development, product positioning to enterprise partnerships and marketing communication.  From its start at the North Asheville Farmers Market, to emerge as the largest producer of craft kombucha on the east coast, Buchi's brand is starting to translate outside of the local market and cultivate a devoted following.
David Aycock, Bare Bucha


Symbiosis Fermenter Update & Crisis Management while Scaling Up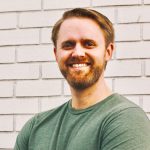 David Aycock is the co-founder of Bare Bucha, based in Waco, Texas, and has been brewing and innovating in kombucha with business partner Toby Tull since early 2016. He comes from a professional background in academic publishing, marketing, and sales, and he recently graduated at the top of his class with an Executive MBA from Baylor University.
Nathan Blair, R-Biopharm


RIDA®CUBE for In-House Enzyme Testing – Sugars, Acids, Ethanol and more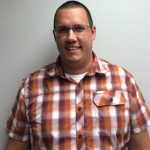 Nathan has been the Western North American Sales & Support Rep for R-Biopharm Inc. since August 2012.  He started working with the Kombucha market in 2018. Though originally his background is in Law Enforcement and the Military.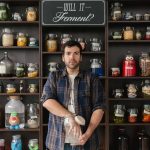 Founder and president of Mannanova and Mabrasserie Kombucha, Sébastien is always busy concocting something or other. Since a young age, he has devoted many hours in the kitchen, experimenting with ingredients and exploring flavours & techniques. With a background in Chemistry and Biology, Seb has continually honed his passion for Food Science. He spent several years as VP of R&D for the biggest Kombucha company in Canada and played a critical role in its growth phase. He's the man with the plan, and hopes to extend his wealth of knowledge to producers of ecological & sustainable foods and beverages.
Andy Brewer, Petainer,* Platinum Sponsor
One Way Kegs: Are They For You?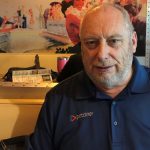 Andy Brewer has worked in the kegging industry since 1979. He obtained his Engineering training with the Ministry Defense in the U.K., completing a 4-year Apprenticeship in Electronic and General engineering. Since 1991, Andy has consulted for most of the world's major brewers, designing new equipment and engineering process cycles to increase throughput and reduce utility usages on existing lines. He has also helped to design small kegging washing and filling equipment for the Micro-Brewery industry. Andy lectures for the MBAA, Niagara Brewing College and for Nottingham University on kegging washing and filling techniques and is published in the MBAA Packaging book. Currently, Andy works for Petainer Manufacturing USA as their Technical Director for the Americas.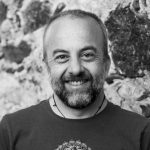 Jaime is fascinated with ferments and superfoods as regenerative alternatives for health, economy, reconnection with Nature and food security. He is passionate about Ancestral Microbiomic Symbiosis, relishing and sharing the knowledge and gifts of human and non-human Ancestors. Jaime has been brewing Kombucha since the year 2000 and in 2012, founded "La Semilla Colectivo" a project focused on producing Organic Kombucha and offering courses in Live Nutrition – Ancestral Symbiosis, Regenerative Agriculture, Natural House Care, Homesteading, Eco-Psychology and Narrative Psychology. He lives in Valle de Bravo, Mexico with his wife and daughter.
Hannah Crum, Kombucha Brewers International, President*


Members Meeting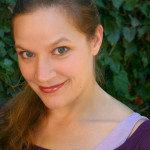 Hannah Crum, aka "The Kombucha Mamma," is a longtime educator and Kombucha advocate. Her popular educational site, KombuchaKamp.com, is the most visited website in the world for Kombucha information, recipes and advice.  In 2014, to further her mission of "changing the world, one gut at a time," she co-founded KBI with her partner, Alex, who serves as Chairman of the Board and Hannah is President. Together, they have directly mentored and consulted Kombucha brewers from start-up to scale-ups since 2007 and co-wrote the authoritative "The Big Book of Kombucha" (Storey, 2016). Taking KBI's mission to promote and protect the Kombucha industry worldwide to heart, Hannah has been a featured speaker at conferences, festivals and on television as the leading expert in Kombucha.
Thad Fisco

, Portland Kettle Works


Kombucha Space Planning, from Acquisition to a Functioning Brewery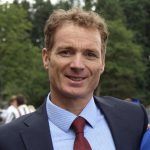 Thad Fisco made his mission to "Bring the World More Beer" ( and now Booch) in 2011 when he founded Portland Kettle Works http://portlandkettleworks.com/, and Labrewatory, experimental brewery and tap room in Portland, Oregon. The PKW and Labrewatory team's passion for craft beer, booch, cold brew coffee and devotion to entrepreneurs has helped them deliver over 250 brewing systems to startups on 5 continents with an over 97% client business success rate. Thad's experience is in manufacturing, brewery operations, real estate development, finance, and commercial construction.
The Core 4 – pH, Brix, TA & ABV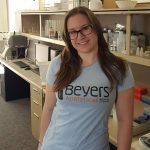 Kelley received her B.Sc. degree in chemistry and biology from Valparaiso University. Kelley worked at Colorado State University as a biochemistry and microbiology lab technician before leaving to run the quality control program at a large chemical manufacturer in the Front Range. She co-founded BABS in order to help brewers and other craft producers enhance their quality control programs through testing, education, and consultation. She became an Alcohol and Tobacco Tax Trade Bureau (TTB) certified chemist in 2017.
Jeff Gassen

, Texas Christian University


Drink Kombucha & Keep Calm – How Kombucha Impacts Stress in the Human Body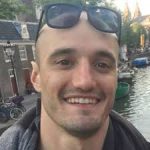 Jeff Gassen is a doctoral candidate at Texas Christian University. His research focuses on interactions between the environment, psychology, and the immune system.
Ian Griffin

, 'Booch News


Curating Your Online Presence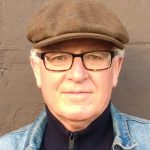 Ian Griffin is the editor and publisher of 'Booch News. He has been brewing his own 'booch at home for eight years. Ian had a career in high tech companies as a speechwriter and marketing manager. Originally from England, he lives in the San Francisco Bay Area with his wife Sandra.
Deanne Gustafson

,

Kombucha On Tap




How Not to Look and Sound Like an Idiot on Live Tv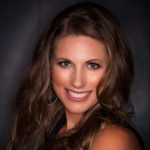 Deanne Gustafson is an award-winning journalist with a background in digital and TV news reporting. Deanne is a media spokesperson who frequently appears on the local news. Deanne is a sought-after on-camera host for numerous videos. She specializes in lifestyle reporting and inspiring stories. She is also the co-founder of Kombucha On Tap along with her husband Jared Gustafson. Kombucha On Tap is based in San Diego and is a niche distribution company that help brands of kombucha, cold brew coffee and other healthy beverages get their kegs to retail, offices, and homes throughout Southern California Deanne's proudest accomplishment is being a mom! She has a two-year-old daughter and eight-month-old baby girl (and she's the mom to an American Eskimo rescue dog).
Krister Häll,
The Good Guys
Members Meeting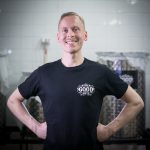 Krister Häll, co-founder & CEO of The Good Guys Kombucha, has worked in bank risk management and financial consulting industry before changing to fast-paced life of kombucha fermentation. Krister is highly passionate about tea and the health benefits it holds, both mentally and physically, for our modern world. He is also an avid fan of the natural world and ice swimming.
Keisha Harrison, Oregon State University
FUN-damentals of Kombucha Microscopy


Kombucha Microbiology: A Guide to Reverse Engineering a SCOBY

Keisha-Rose Harrison, MS is a PhD candidate of Fermentation Science in the Food Science & Technology Department at Oregon State University (OSU). She received a BA in Cell Biology & Biochemistry from Rice University and a Master of Science in Nutrition from the University of Houston. 
Keisha's love of microbiology and home brewing led her to her current field of study at OSU. She joined Dr. Chris Curtin's lab to combine her love of Kombucha and Molecular Biology. She aims to develop a categorical system for Kombucha by first assessing the level of microbial diversity that varies from SCOBY to SCOBY. Currently, Keisha is collecting samples from across North America to identify the bacteria and yeast that live within our commercial breweries. She believes to get at the heart of Kombucha, we have to get better acquainted with it first!
Brian Heinze, OptiEnz


Ethanol & Glucose Testing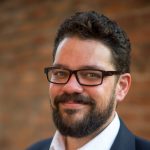 Dr. Brian Heinze is the R&D Director of OptiEnz Sensors. He is responsible for the product development and manufacturing of the sensing systems. He earned a B.S. degree in biology and a Ph.D. in biosystems engineering, both with honors from the University of Arizona. His dissertation, entitled "Optical Immunosensors for Pathogen Detection," was focused on designing portable optical antibody-based biosensors. Dr. Heinze has been actively involved in researching and developing optical biosensors for more than ten years, developing sensors for beverage processes, environmental monitoring, pathogen detection, and biopharma production along the way.
Alex Ingalls, Pilot Kombucha
Self Care for Entrepreneurs Panel Discussion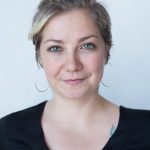 Alex has spent over 13 years working in the food industry, has a Master's in Humanities & Social Thought, & started Pilot Kombucha in 2015 after using her home-brews to get her through brutal hangovers while working brunch shifts. She knows that entrepreneurship is full of high highs and low lows and the struggle to find the balance is REAL.
How Public Relations Can Help You Build Awareness For Your Brand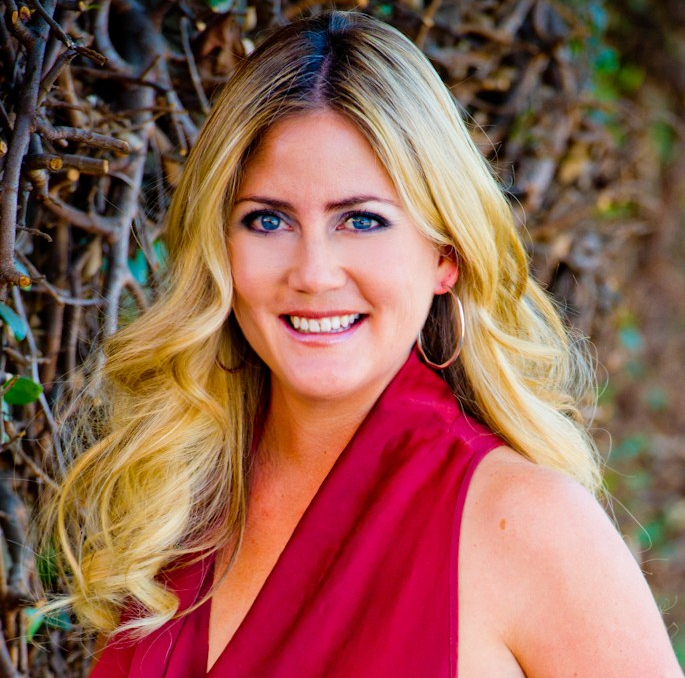 With an expertise in the consumer packaged goods space, Rachel Kay founded Rachel Kay Public Relations in 2007 to provide cutting edge public relations, social media and influencer marketing services to emerging and established brands. She's been interviewed by numerous top-tier media about public relations and social media trends, including Wall Street Journal, Mashable, Medium.com and Fox News, and her insights have been featured in two books, one of the most widely-read PR texts at the university level Cutlip and Center's "Effective Public Relations," and "Ready to Launch: The PR Couture Guide to Breaking into Fashion PR: How to Begin a Successful Career in Fashion Public Relations." Kay's client experience includes GT's Kombucha, Barbara's, Foodstirs, Bare Snacks, Post Consumer Brands, Three Sisters business unit, Country Archer, Clinique, Kodak, Samsung, ConocoPhillips and many more.
Alex LaGory, Kombucha Kamp , Chairman of the Board
Members Meeting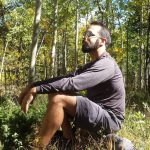 Alex LaGory is the co-author, with Hannah Crum, of The Big Book of Kombucha. LaGory is a writer and producer who, with Crum, mentors kombucha homebrewers and serves as a commercial brewing consultant. Together they created Kombucha Kamp as a one-stop destination for the highest quality brewing supplies, information, and support. They are co-founders of Kombucha Brewers International in Los Angeles, where they reside.
Brett PA Lamont, OneCircle,
* Platinum Sponsor
Sustainability and Responsibility When Using PET Kegs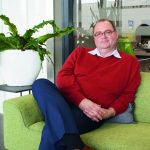 At the start of my career, I obtained a qualification in packaging to understand the makeup and production of the various base packaging substrates which included plastics. Over the years having worked in key industries like cosmetics I have been able to develop a globalised view of the packaging industry by working in markets across the globe. I have a unique perspective on the PET Keg environment on both the sustainability and sales environments; having worked for the largest supplier in global volume in PET Kegs and now being part of the global environmental and global sales teams for the company who I believe is best placed to lead this industry into the future: One Circle (UniKeg, KeyKeg). In the environmental team, I am tasked with the creation of base business models to ensure the best use of the value chain in the collection of the dispensed products.
Self Care for Entrepreneurs Panel Discussion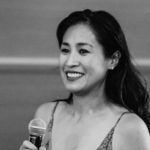 Craft Kombucha founder Tanya Maynigo-Loucks has been drinking and brewing kombucha for over a decade. Starting as an avid kombucha drinker, she quickly made the transition to an enthusiastic kombucha brewer.
USDA Organic Certification Preparation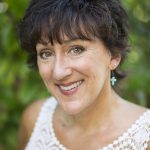 Vickie Natale is a successful manufacturing engineer who has spent her past 20 years manufacturing products that require regulatory agency approvals and continued compliance. Fifteen years were spent operating her medical device manufacturing facility and the past several years as a USDA certified organic personal care products manufacturer. Medical devices required quality management systems such as FDA, ISO 9001, UL, etc. Personal care, body care, cosmetics, and food and beverages, specifically those that choose to use the USDA organic seal, require USDA certification. She is delighted to be able to guide you through her unique and rapid method of creating the essential documents, training, etc., that you need to successfully prepare you, your employees, and facility (even if it is just your kitchen) for your USDA Organic Certification audit and continued compliance. Her method is designed to substantially minimize the time it takes to prepare for and apply for certification.
Members Meeting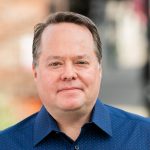 Chris Ollis is the co-founder of Spring Branch Kombucha, a family-run brewery located in Springfield, MO. He and his wife, Jessica, launched SBK as a draft-only operation in 2017. Today they distribute product throughout the Ozarks region of Missouri and Arkansas. Spring Branch is committed to offering low friction, healthy choices to consumers by producing a boldly flavored craft kombucha. Chris' background is in finance with over 20 years of experience in the wealth management and banking industries.
Get Hard with Boochcraft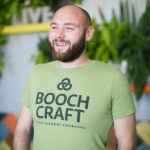 Before starting at Boochcraft, Kyle was involved in different areas of research as a biochemist; including synthetic organic chemistry and glycobiology. While obtaining a Masters in Biochemistry from the University of Maryland, Kyle also worked at a winery where he increased his appreciation and understanding of wine, its production and further refined his palate. A year after graduating from graduate school, Kyle decided to pack up and move west; where he was lucky enough to connect with Boochcraft. Since then, he has worked at Boochcraft as a scientist in the quality department using his understanding of chemistry and microbiology. More recently Kyle has moved into the Research & Development department at Boochcraft where he is able to leverage his passion for flavors, cooking and baking in flavor development and process improvement at Boochcraft.
Members Meeting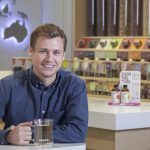 Martin Papp, founder of PAPP'S TEA, provides high quality teas and kombucha to customers and F&B venues throughout mainland China. Martin,originally from Colorado, has 10 years plus experience living in China. Speaking fluent Chinese, Martin has been a vocal proponent and advocate of modern Kombucha in the Middle Kingdom.
Dave Ransom, McDermott Will & Emery LLP
Members Meeting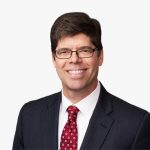 For more than a decade, David Ransom has focused his practice on regulatory and government affairs, representing clients before the US Congress and federal regulatory agencies on a wide range of matters, including tax, energy, health care and environmental issues. He also has extensive experience representing clients in high-profile Congressional investigations.
David previously served as a senior advisor to U.S. House Majority Leader Steny Hoyer (D-MD), where he advised Leader Hoyer for nearly 10 years on communications, policy, political and legislative strategy. During his years on Capitol Hill, David acquired an extensive knowledge of Members of Congress on both sides of the aisle, and counseled Congressman Hoyer during three leadership races. Prior to working for Majority Leader Hoyer, David worked in the public affairs department of a very politically active legal trade association, where he assisted in the development and execution of its communications and lobbying strategies.
Members Meeting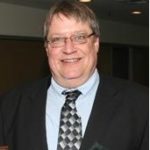 Ed brewed the tea in the early 90′s after learning of its healing properties and in an effort to help his recovery from paralysis after an accidental fall from a roof. The two friends proceeded to brew unique Kombucha blends that soon gained popularity with friends, family, local community members and now drinkers across the country. High Country Kombucha is brewed high in the Colorado Rocky Mountains with only pure spring water. All ingredients are sourced in their organic form and concentrated flavoring is never used.
From Distillation to Alcolyzer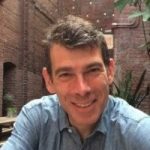 Hannes is a solutions-driven materials scientist with broad experience with experimental and computational methods. 
Self-Care for Entrepreneurs Panel Discussion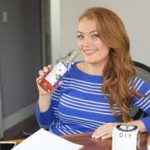 Zoey started brewing kombucha in 2006 when she stumbled upon it while studying yoga in New Mexico. Amazed by the incredible digestive benefits she brought her beloved SCOBY back to her home in Toronto, Canada and began making the first kombucha brand in Canada. Zoey began production out of her kitchen, learning and making the rules of commercial kombucha production as she went. Today Zoey remains the 100% owner/ operator of Tonica and produces multi-sized bottles, kegs, and upcoming cans as well as private label contracts out of her 12,000 sq ft facility in Toronto.
What Constitutes a Good Recall Plan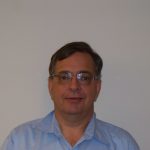 Brian is currently the Engineering & Food Safety Manager for Ingredion Inc. He has been with Ingredion for over forty years, beginning in the corporate engineering, working on various projects at their plants in North America and around the world. Over the past twenty five years, his work has included building transfer terminals, providing technical and engineering support to both food and industrial customers. He is an ISO certified auditor and is part of their Food Defense & Safety audit team. This team, audits the companies third party break, wash, warehouse, and toll packing operations across the country. Since 911, he has acted as a resource to Ingredion as we present Food Safety & Food Defense information to our customers regarding FDA and Homeland Security requirements. He is the chair of the Food Defense & Agriculture Security Council for ASIS and is a member CIPAC (Critical Infrastructure Partnership Advisory Council) Food & Agriculture Sector Division. He is an Executive BOD member and former president of ISBT (International Society of Beverage Technologist). He is also going to be becoming the Executive Director for ISBT.
Self-Care for Entrepreneurs Panel Discussion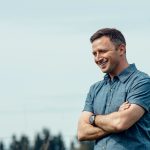 In 2003, Matt Thomas started his first Portland Teahouse based on a business plan he wrote a year earlier at the University of Oregon. Starting with a small investment from friends and family, combined with personal credit card debt, Matt slowly made that first teahouse a success. By 2008 he had a 2nd shop going, and it was at that time that his customers started asking about kombucha and Brew Dr. was born. Starting from the teahouse basement, Brew Dr. grew over the years into a 4,000 sq ft brewery (2010), then 10,000 sq ft (2012), and on to its current home of 50,000 sq ft (since 2016). Brew Dr. committed from early on to making authentic kombucha that utilizes spinning cone column distillation to reduce alcohol content. This process allows Brew Dr. Kombucha to maintain its raw, live and active nature, while responsibly selling a non-alcoholic product. Matt is proud of Brew Dr.'s stance to be completely transparent regarding its production process. In 2018 Brew Dr. achieved B Corp certification. As one of the only B Corps in the kombucha industry, Brew Dr. is an example of a scaled kombucha business that operates with care for its employees, its community, and the planet. Brew Dr. Kombucha is sold in all 50 states and across Canada, with a team of over 200 employees. The company also operates 5 Brew Dr. Teahouses, all in Oregon. Matt remains the majority owner of his business, dedicated to fulfilling the potential of tea and kombucha.
Self-Care for Entrepreneurs Panel Discussion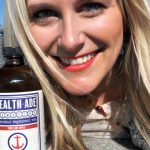 Daina Trout co-founded Health-Ade Kombucha in 2012 alongside her husband, Justin Trout, and best friend, Vanessa Dew. Since the beginning, the trio has been committed to brewing the best tasting and highest quality kombucha on the market. Trout first learned how to brew kombucha during her tenure at Tufts University, where she earned Masters' degrees both in Nutrition and Public Health after receiving her BS from Georgetown University. During that time, she also developed her personal philosophy that health is less about science, and more about what makes you feel good and happy. After graduation, Trout moved to Los Angeles to accept a position working in pharmaceuticals but continued to cultivate an interest in holistic and "real" food that fuels a hard-working lifestyle. Trout funneled this energy into an entrepreneurship club she formed with Justin and Vanessa to explore ways they could combine their diverse backgrounds into a successful business venture; the result, Health-Ade Kombucha. Trusting what soon became the company's motto to "follow your gut," Trout and her cofounders quit their jobs to focus on Health-Ade full time, brewing kombucha in her apartment closet and selling bottles at a local LA farmers market. Over the course of the last seven years, Trout has nurtured what started as a small production and niche product into what has become a national brand that is sold at 30,000 grocery stores and health food markets nationwide, including major retailers like Target, Whole Foods and Costco. Today, Health-Ade is currently the fastest growing brand in its category for three years in a row and is projected to significantly expand its business nationwide each year under her leadership as CEO. Health-Ade has 300 employees. In 2017, Food & Wine named Trout one of the most innovative women in food & drink and in early 2018 Create & Cultivate featured her in its C&C 100 list, celebrating 100 women who are masters of their field. In 2019, Daina was included on Inc's Female Founder 100 list and was also named BevNet's Person Of The Year She was also named as a semifinalist in EY's Entrepreneur of the Year program and is a member of the Young Presidents Organization, a premier community of chief executives from around the world. When Trout is not tirelessly working to bring kombucha to every fridge in America, she is spending time with her husband and two sons, traveling, adventuring, cooking and enjoying outdoor life.
Symbiosis Fermenters Update & Crisis Management while Scaling Up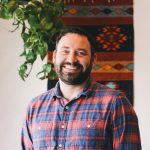 Toby Tull is the co-founder of Bare Bucha and Harvest on 25th.In addition to years of entrepreneurial experience in food and beverage, Toby has an extensive background in information technology and performance improvement technologies. Toby also serves on the board of his local farmers market and spends time mentoring others in small business. 
Ethical and Sustainable Sourcing Spotlight: Tea & Sugar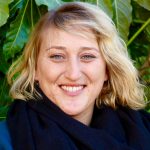 Heather Walker is a Brand Partnerships Specialist at Fair Trade USA, focusing on beverages, particularly tea. Heather's interest in Fair Trade began as a Peace Corps volunteer in West Africa, where she lived and worked with a cotton and peanut farming community, and continued with her research into Indonesian Fair Trade coffee as part of her Master's degree. Prior to joining Fair Trade USA, Heather served with the Non-GMO Project, supporting business development and certification. Heather holds a BA in Environmental Studies and Political Science from the University of Washington, and a Masters in Development Studies from the Victoria University of Wellington in New Zealand.
Erynn Wanek, Yoga Instructor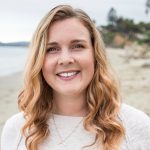 Erynn is a RYT-200 in Baptiste yoga and has been teaching in the Santa Barbara area for about 5 years. Her love of yoga comes from her own personal wellness journey and using it as tool to heal herself from the inside out. Through yoga, she found a gentle way to keep her body in motion and her mind focused. Join Erynn for morning yoga to get your body moving and your breath flowing.
Members Meeting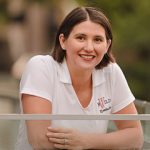 Barbara Wildhaber is the founder of BWild Beverages (BWild Kombucha) located in Molalla, Oregon. She brings over 20 years of experience working in sales and management and an MBA from the University of Portland (go Pilots!) that has been a great foundation for her own business ventures over the years. Barbara uses teas, fruits, herbs and spices to create kombucha flavors that are based on her favorite foods to create an authentic Kombucha that is well balanced between the sweet and tart notes. You can often find Barbara at stores and at farmer's markets doing her own sampling as she enjoys interacting with her customers and introducing new people to kombucha. When she is not working, Barbara enjoys spending time with her kids and husband especially taking family breaks to camp and enjoy homemade smores next to the campfire.
Members Meeting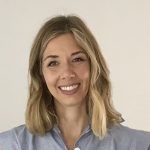 Amelia Winslow joined Health-Ade Kombucha in 2016 to pursue her passion for real food and her desire to make a positive impact on our food system. As Brand Director, Winslow develops programs and messaging to drive the company's mission forward, leads innovation, and oversees Health-Ade's sustainability and social impact initiatives. Before joining Health-Ade, Winslow founded the popular blog Eating Made Easy, which answers food questions, debunks nutrition myths and provides practical tips to make healthy eating easier. Winslow is a former personal chef and trained nutritionist with Master's Degrees in Nutrition and Public Health from Tufts University. She lives in Hermosa Beach, where you can find her packing colorful lunches for her two kids, inventing new ways to upcycle Health-Ade bottles, and tending her plot in Hermosa's community garden.
Self-Care for Entrepreneurs Panel Discussion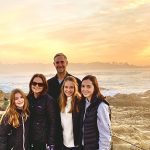 Throughout his 20+ year career at Humm Kombucha, Red Bull, MillerCoors, JPMorgan Chase, Barclay's Capital and Deloitte Consulting, Matt has accelerated business and people growth by transforming businesses and building new capabilities . Matt is currently President of Humm Kombucha where he leads strategy, sales, marketing, operations, finance and HR. Prior to Humm, Matt led US sales and new business for Red Bull. Before Red Bull, Matt spent 13 years at MillerCoors in general management, sales, and strategy. After leading the Walmart team to record growth, he turned the Central Region into the best performing area while leading the $1.5B business and working closely with distributors and retailers. Matt started his career in strategy and finance, earned a BA from Dartmouth College and an MBA from Stanford University.
Members Meeting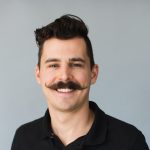 Corey Wood, a Louisville, Kentucky resident, co-founded Elixir Kombucha in 2016 with his wife, Danielle and childhood friend, Ryan Cheong. A nurse by trade, Corey developed a strong passion for brewing kombucha after seeing how the probiotic tea made a positive impact on the lives of his friends and family members. As head of operations at Elixir, Corey has helped the award-winning brand scale from 9 gallons to over 1000 gallons and counting. Now, as a member of board of directors of the Kombucha Brewers International, Corey is working alongside industry leaders to strengthen the culture surrounding kombucha production to provide healthy and tasty options for consumers.
THANK YOU TO OUR RETURNING & NEW SPONSORS FOR KKON 2020
Want to see your logo here?
Sponsor KKon & get in at the ground level with Kombucha Brewery members
at our expanded 7th annual tradeshow!
---
Platinum Sponsors
   
       
---
Gold Plus Sponsors
---
Gold Sponsors
---
Silver Plus Sponsors
                                                                                                                        
---
Silver Sponsors
---
KKon 

Supporter
---
Event Organizer