Project Manager: Keisha Rose Harrison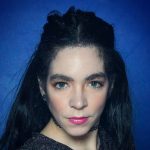 Keisha-Rose Harrison, MS is a PhD candidate of Fermentation Science in the Food Science & Technology Department at Oregon State University (OSU). She received a BA in Cell Biology & Biochemistry from Rice University and a Master of Science in Nutrition from the University of Houston. 
Keisha's love of microbiology and home brewing led her to her current field of study at OSU. She joined Dr. Chris Curtin's lab to combine her love of Kombucha and Molecular Biology. She aims to develop a categorical system for Kombucha by first assessing the level of microbial diversity that varies from SCOBY to SCOBY. Currently, Keisha is collecting samples from across North America to identify the bacteria and yeast that live within our commercial breweries. She believes to get at the heart of Kombucha, we have to get better acquainted with it first!
Technical Writer: Kaci Holub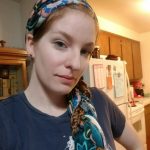 Kaci Holub graduated from BYU-I studying Voice and has a love of body movement and creativity. She is in a constant state of awe learning the nuances of the world and frequently does science experiments with her son. Did you know that male seahorses give birth? She utilizes all forms of food processing–canning and fermenting are her favourite. She even owned her own Cupcakery. She makes everything from sweet to savoury as naturally as possible, if the colour or flavour cannot be made with real food, it may as well not exist.
Technical Writer: Abigail Banks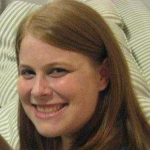 Abigail Banks has her MPH in Community Health Sciences (2014, University of Illinois at Chicago) and BA in Sociology (2011, Rice University). Her educational and professional experience lies mainly in research, including the social determinants of health and patient-centered outcomes. Her interest in the social determinants of health extends to the sociocultural environment and trends, consumption, and safety of food and drink items.