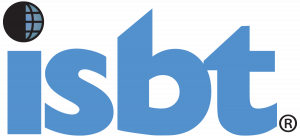 International Society of Beverage Technologists
ISBT is the only organization whose sole interest is the technical and scientific aspects of soft drinks and beverages. With members from around the world, membership is open to any person engaged in the science, technology, or production of soft drinks or beverages, including those suppliers to the beverage industry whose principal occupation is substantially technical in nature. This includes individuals employed by bottlers, franchise companies, packaging, flavor, ingredient, and equipment suppliers who are engaged in scientific or technical positions.
ISBT enhances the promotion, development, and dissemination of knowledge relating to the art and science of beverage technology for the non-alcoholic beverage industry.  Focus areas of activity include (but are not limited to) beverage formulation, production, packaging, equipment, and distribution. We do this by:
Providing forums for scholarly discussion
Stimulating the application of science in the industry
Encouraging and fostering research
Most of our activities center around our annual conference (BevTech), our regional events (Asia Pacific, Canada, Europe, India, and Latin America), and our 9 technical committees:
Beverage Gases
Beverage and Ingredient R&D
Beverage Operations & Processing
Packaging Technology
Quality
Retail Equipment and Fountain Technology
Sanitation and Microbiological Control
Sweetener
Water Quality & Treatment
ISBT also has a series of online microlessons designed to provide an important and easily available resource for our global community of beverage professionals.  The Beverage Institute by ISBT® currently offers 9 courses covering everything from the Fundamentals of Beverage Technology to more specialized courses on Microbiology, Sweeteners, Gases, Water, and more.  More information about these courses can be found at https://www.isbt.com/isbt-beverage-institute.asp.
Membership rates, benefits, and more can be found at https://www.isbt.com/membership.asp.  KBI members can enter Kombucha in the Discount Code field to get $50 off your first year's membership.