6th Annual KombuchaKon – Growing Strong Culture
Our Keynote Speaker for 2019
Tyler Gage, Co-Founder of RUNA and Managing Director at TERRAFERTIL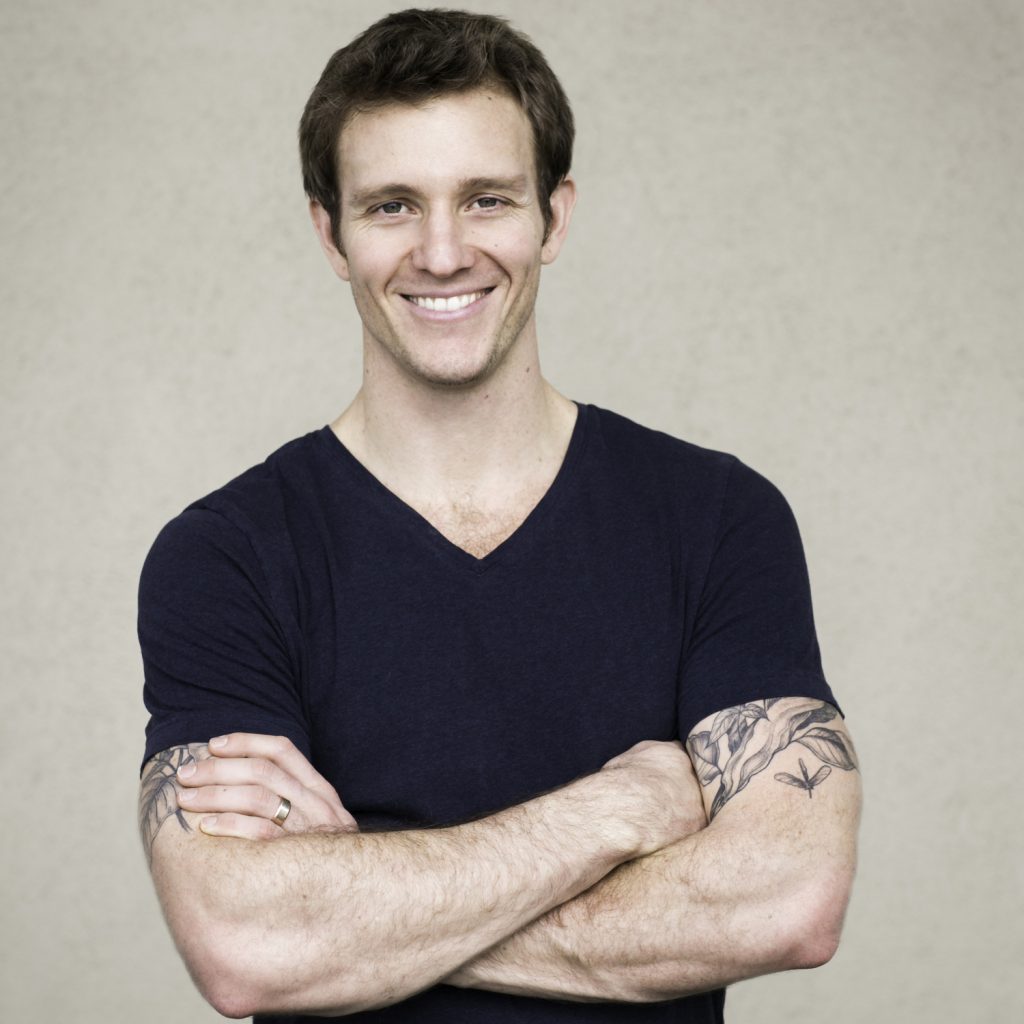 Tyler is an entrepreneur, author and speaker who uses wisdom from the Amazon and start-up success to bring innovation and inspiration to growing organizations. Since the age of 19, Tyler has been studying native plants and languages with indigenous elders in the Amazon rainforest. After graduating from Brown University, Tyler turned down a Fulbright grant to start RUNA, a social enterprise that makes clean energy drinks with guayusa, a rare Amazonian leaf, and improves livelihoods for thousands of indigenous farming families in Ecuador.  With the help of investors like Channing Tatum and Leonardo DiCaprio, Runa has become a thriving, multimillion-dollar company and was acquired by VitaCoco in June of 2018.
Tyler was named a Forbes "30 Under 30 Entrepreneur" and winner of both the Big Apple Entrepreneur of the Year Award and the Specialty Food Association's Citizen Leader of the Year Award.  CBS This Morning, ABC Nightline, National Geographic and Richard Branson's book Screw Business As Usual have all featured Tyler for his unique and powerful approach to building businesses and creating social good.
In his book "Fully Alive: Using the Lessons of the Amazon to Live Your Mission in Business & Life", Tyler shares his spiritual adventures and the business savvy that helped him create RUNA, demonstrating how we can dig deeper to bring greater meaning and purpose to our personal and professional pursuits. 
Tyler currently serves as a Managing Director for Terrafertil, the largest natural foods company in Latin America, and has worked as the Chief Development Officer for the company. Terrafertil acquired Essential Living Foods in the US in 2017 and then Nestlé acquired all of Terrafertil in 2018. Tyler also serves on the Advisory Council for Entrepreneurship at Brown University and advises, invests in and supports other start-ups. He lives in Bellingham, Washington with his wife Michelle and enjoys playing soccer, riding his unicycle and practicing yoga.

Registration Now Open!
KKon Logistics & Accommodations 
All activities are taking place at the Long Beach Convention Center – Seaside Pavilion – click here for directions & address
KKon Dates & Times
All Day Thursday & Friday – Worlds Largest Kombucha Bar
Wednesday, April 17
12pm-4:30pm Exhibitor Load-In
6pm-8pm Pre party Rock Bottom Brewery
featuring Kombucha Cocktails and Craft Beer – free to all KKon Attendees & Sponors
Avoid registration lines and pre-register by attending the Pre-Party!
Thursday April 18
8am-5pm Registration
9am-11:30am KBI Member Meeting – Brewery & BIP Meeting
12pm-5pm Trade Show
12pm-5pm Conference 
5pm-6pm Kombucha Kocktail Reception
7pm-9pm Speaker & Sponsor Appreciation Dinner
Friday April 19
8am-9am Registration
8am-2pm Trade Show
9am-5pm Conference
4pm-5pm Keynote Speaker – Tyler Gage, RUNA and TERRAFERTIL
Conference Topics 
-Kombucha Market Analysis and Future Trends
-Compliance Central: Successfully Advertising and Promoting Youth Products
-Conversation about Standard of Identity
-Traceability from Inputs to Final Product & Recall Readiness
-QC Program & Lab Setup for Small & Medium Business
-Solving Distribution Problems
-Testing Equipment Demonstrations
And many more!
Amelia Winslow, Health-Ade
Legislative and Lobbying Committee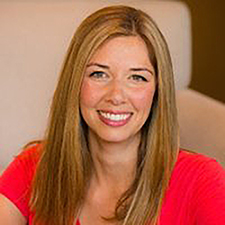 As Director of Project Management at Health-Ade Kombucha, Amelia oversees R&D, legislative and policy projects, as well as sustainability and charitable giving. Since she joined Health-Ade in 2016, the company has reduced landfill waste by 30%, become the primary supporter of a garden program in an underserved Los Angeles school, and played a significant role in KBI's legislative progress in Washington, DC. Before joining Health-Ade, Amelia founded the blog Eating Made Easy and worked as a personal chef and nutritionist. Amelia holds Master's Degrees in Nutrition and Public Health from Tufts University in Boston.
Andy Brewer, Petainer
One Way Kegs: Are They For You?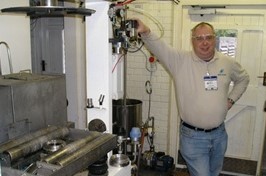 Andy Brewer has worked in the kegging industry since 1979. He obtained his Engineering training with the Ministry Defense in the U.K., completing a 4-year Apprenticeship in Electronic and General engineering. Since 1991, Andy has consulted for most of the world's major brewers, designing new equipment and engineering process cycles to increase throughput and reduce utility usages on existing lines. He has also helped to design small kegging washing and filling equipment for the Micro-Brewery industry. Andy lectures for the MBAA, Niagara Brewing College and for Nottingham University on kegging washing and filling techniques and is published in the MBAA Packaging book. Currently Andy works for Petainer Manufacturing USA as their Technical Director for the Americas.
Bill Nootenboom, Stout Tanks
New Equipment for Brewing Compliant Kombucha w/Q&A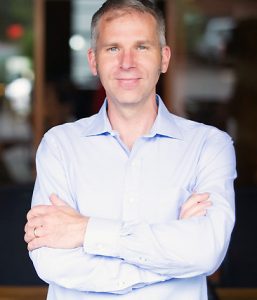 Bill Nootenboom is the President of Stout Tanks and Kettles, LLC, the premier supplier of high-quality stainless-steel equipment to craft beer brewers, kombucha brewers, and cold brew coffee brewers. Prior to Stout Tanks, Bill was the CEO of one of Oregon's largest and fastest growing apple cider brands and was as a consultant for a number of food and beverage brands, including Clear Creek Distillery, one of the nation's first craft distillers.Bill is working with Stout Tanks' Kombucha brewers to learn more about SCOBY cultures and the kombucha fermentation processes. He wants to improve the way Kombucha is produced, and is convinced that if we improve fermentation, we can make kombucha healthier, tastier, and easier to comply with food safety and alcohol regulations.

Bobbi Leahy, SPINS
Kombucha Market & Future Trends w/Q&A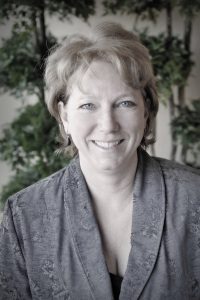 Bobbi Leahy has over 25 years CPG experience across retail, manufacturer and information supplier organizations, including 12 years with SPINS. In her current role as Director of Sales-West, Bobbi works with SPINS' clients both large and small, utilizing SPINS services across retail channels & with consumer behavior measurement, to support the various growth initiatives. Bobbi and her daughter split their time between Northern California and Seattle.

Chris Ollis, Spring Branch Kombucha
Draft Standard Kombucha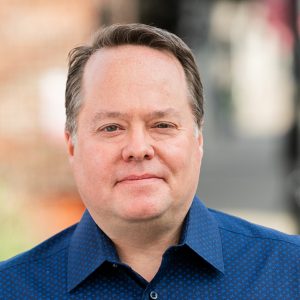 Chris Ollis co-founded Spring Branch Kombucha with his wife, Jessica, in 2017. It is a small, family-run brewery located in Springfield, MO. Spring Branch launched as a draft-only operation and places kegerators with many of its retailers to dispense product. This model has allowed the company to grow organically and to continue to innovate while scaling up from a Tier 1 brewery. Managing a fleet of kegerators has helped SBK develop strong relationships with its partners, many of whom have never operated a commercial draft system. Coming from a career in investment management, Chris's knowledge setting up and maintaining draft equipment systems has come through a lot of trial and error.

Conrad Ferrel, True Buch Kombucha
Future of Kombucha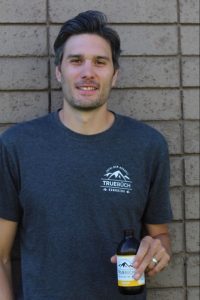 Conrad is the co-founder and CEO of True Buch Kombucha, located in Calgary, Canada. Founded with his wife Louisa in late 2014, these two Chartered Professional Accountants grew True Buch into one of Alberta's largest kombucha brewery. With a personal passion for optimizing health and being "true" to his local communities, Conrad continues to strategically align company initiatives with large growth strategies. Most recently, True Buch partnered with Canada's third largest Cannabis Licensed Producer, Zenabis Global Inc., to curate and produce cannabis infused beverages and product lines. When Conrad isn't brainstorming and planning the future of True Buch, he can be found skiing and hiking the mountains with Louisa and their beloved dog Bob Marley.
David Aycock, Bare Bucha
New Equipment for Brewing Compliant Kombucha w/Q&A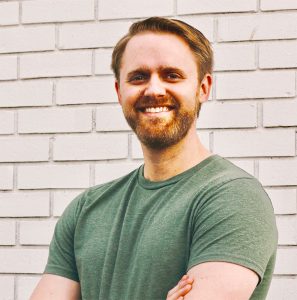 David Aycock is the co-founder of Bare Bucha, based in Waco, Texas, and has been brewing and innovating in kombucha with business partner Toby Tull since early 2016. He comes from a professional background in academic publishing, marketing, and sales, and he recently graduated at the top of his class with an Executive MBA from Baylor University.

Deborah Moroz, Health-Ade
Organizational Design for Fast Growth Businesses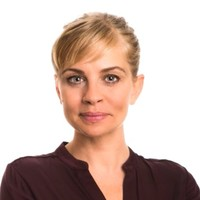 Senior HR leader who specializes in supporting organizations through change, including during times of growth, turbulence, mergers, acquisitions, and divestitures. Trusted coach to both executives and employees. As an HR consultant, advised 83+ employers about Human Resource matters. HR expert witness and employment law practices serve as foundation for emphasis on litigation prevention and compliance.
Ed Rothbauer*, High Country Kombucha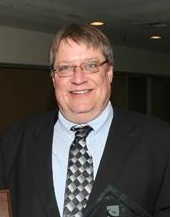 Ed brewed the tea in the early 90′s after learning of its healing properties and in an effort to help his recovery from paralysis after an accidental fall from a roof. The two friends proceeded to brew unique Kombucha blends that soon gained popularity with friends, family, local community members and now drinkers across the country. High Country Kombucha is brewed high in the Colorado Rocky Mountains with only pure spring water. All ingredients are sourced in their organic form and concentrated flavoring is never used.
GT Dave, Founder, GT's Living Foods
How to Maintain Authenticity with Your Brand


GT Dave is the Founder & CEO of GT's Living Foods, the maker of GT's Kombucha. Family owned & operated since 1995, the #1 selling brand has stayed true to Kombucha's sacred, authentic brewing process for over 20 years, handcrafting in small batches with 100% raw & organic ingredients. A creative and visionary force, GT has continued to be a pioneer on the cutting-edge of wellness as he expands his company's portfolio with non-dairy kefirs, non-dairy coconut yogurts, living probiotic shots, adaptogenic teas, wellness waters, and more. With each offering, GT intends to further his mission: To help people live happier, healthier lives.

Hannah Crum* & Alex LaGory*, Kombucha Kamp & KBI
Member Meeting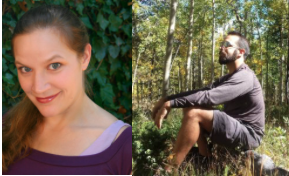 Hannah Crum, aka "The Kombucha Mamma," and partner, Alex LaGory, are longtime educators and Kombucha advocates. Their popular educational site, KombuchaKamp.com, is the most visited website in the world for Kombucha information, recipes and advice.  In 2014, to further their mission of "changing the world, one gut at a time," they co-founded KBI where Alex serves as Chairman of the Board and Hannah is President. Together, they have directly mentored and consulted Kombucha brewers from start-up to scale-ups since 2007 and co-wrote the authoritative tome, "The Big Book of Kombucha" (Storey, 2016). 
Jamie Danek*, Humm Kombucha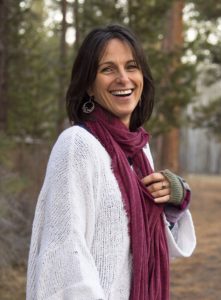 Jamie leads Humm with endless energy, abundant optimism and a big heart; traits that have enabled her to find success at numerous startups during a career spanning more than 21 years. Previously, Jamie founded and served as CEO and N​ational S​ales D​irector of JLD Enterprises, a successful consulting firm before pivoting to create EON Organics, a natural products company distributed on the East Coast. Jamie built Humm from the ground up and​ focuses on defining strategy and leading the execution of Humm's rapid expansion. Her passion to share that great taste can be healthy is rivaled only by her desire to spread joy. As a founding ​board ​member of Kombucha Brewers International, Jamie is a national leader driving positive advocacy for the kombucha sector.
Jared Gustafson, Kombucha on Tap
Draft Standard Kombucha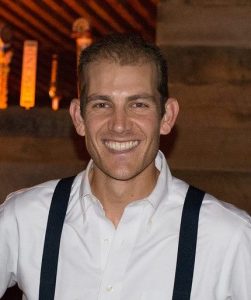 Jared Gustafson is the Co-Founder and CEO of Kombucha On Tap, LLC., the premier kombucha keg distributor in Southern California. Jared is a Micro Matic certified Draft Technician with 5 years of in the field experience. He is always looking for new technology to enhance the customers draft experience. The most important part of draft is ensuring the consumer experiences the product exactly as the manufacturer brewed it. When not growing Kombucha On Tap You'll find him mountain biking, running, backpacking, doing triathlons, rock climbing, cayoneering, taking a yoga class, and other athletic endeavors.
Jared is an Eagle Scout, finds a way to have the best costume at any theme party, and is one of the most genuine and happy guys you'll ever meet! His motto is, "you can't control everything that happens to you, but you can control your reaction to everything."
Jennet Kendra Sepulveda, Bliss Kombucha
KBI EU Committee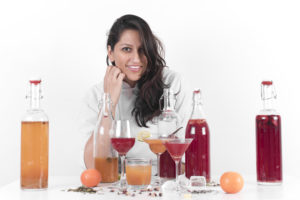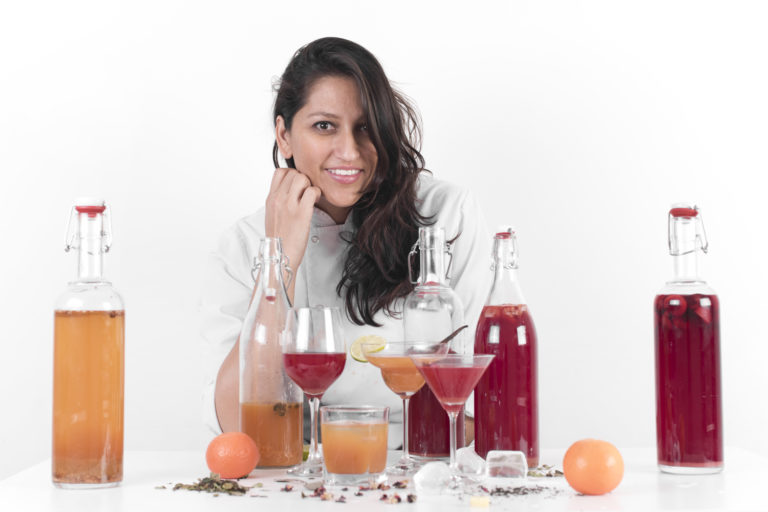 Jennet studied nutrition and dietetics at the university of Texas at Austin, then came to Spain to study gastronomy. She became a chef and worked in Michelin star restaurants and is also certified in plant based nutrition. Jennet's interests are travel, running, avidly reading and ever expanding my horizons with knowledge. Her goal is to stay true to that which resonates with my spirit and share positivity with all those she encounter.
Jennifer Holmstrom, High Country
Traceability from Inputs to Final Product & Recall Readiness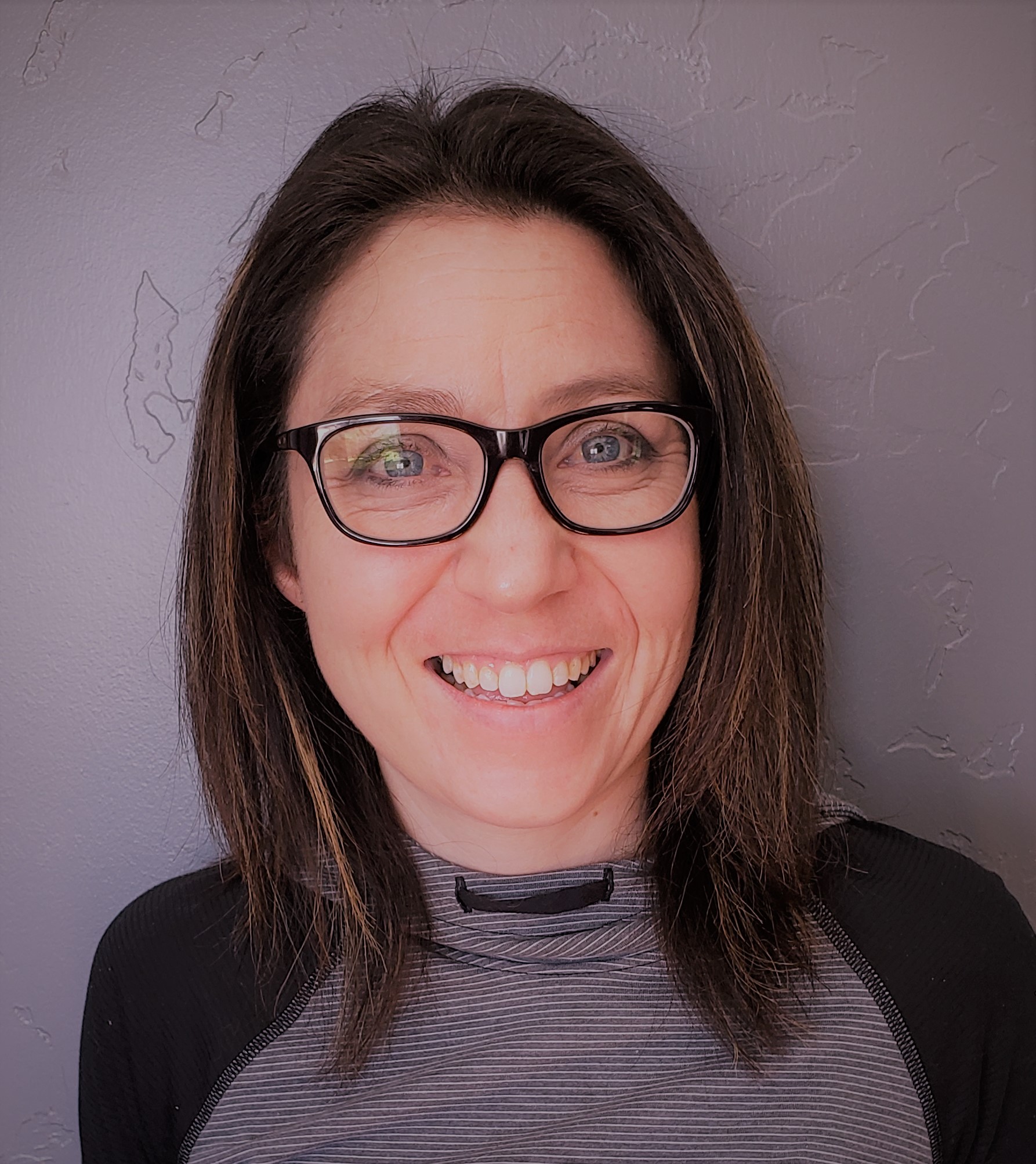 Jen lives to play in the dirt! Jen started her career in construction, no not in the field, but in the offices.  Jen worked her way up from document control assistant to purchasing/contracts and on to project assistant/service manager.  Jen is a no-nonsense, get the job done right, go-getter kind of girl.  Jen started with High Country Kombucha in January of 2018.  Jen is our Supply Chain Manager, Food Safety Admin, Shipping & Receiving Manager, Human Resources . . . Jen wears many hats (and helmets).  She always takes on new challenges and is always ready to learn more.
John Craven, BevNet
Future of Kombucha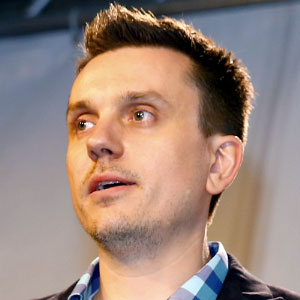 As founder and CEO of BevNET, John Craven is a widely recognized authority on the beverage industry and  he is frequently cited in mainstream media. His vision shapes the editorial, publishing, and positioning of all of  BevNET's properties, including BevNET.com, NOSH.com, BevNET Magazine, Brewbound.com and their associated conferences.
Julian Giacomelli, Rise Kombucha
KBI Canada Committee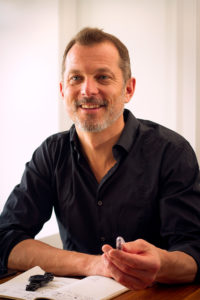 Co-founder and president at RISE Kombucha, the Montreal-based leading Canadian Kombucha company. Since 2000, Julian has been supporting organizations to learn, grow and thrive, working as a consultant, entrepreneur and investor for startups and SMEs predominantly in the private sector. His approach is to unite the best of legacy business approaches with a multiple bottom-line mindset.
Justin Trout, Health-Ade Kombucha, KBI Treasurer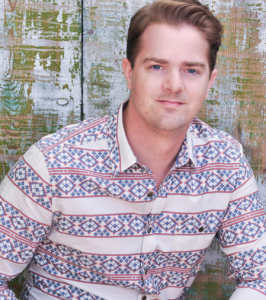 Entrepreneurship, curiosity, and continuous improvement are what drives Justin to succeed. As a youngster, Justin was a dedicated musician, consistently practicing the guitar for 6-8 hours daily.  This hard work and discipline landed him a major scholarship at the acclaimed Berklee College of Music where he earned a degree in Music Production and Engineering.  Justin started Health-Ade by forming a 3-person "Entrepreneur Club".  With the support of fellow Founders and a built-in determination, Justin et al swiftly went all-in and made Health-Ade their full time career. The story of Health-Ade is still continuing, and each day brings new challenges and opportunities for growth and improvement.

Keisha Rose Harrison, Oregon State University
Defining Kombucha: An Analysis of the Kombucha Microbiome and Chemical Profile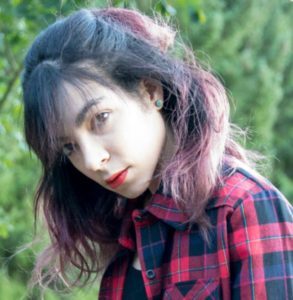 Keisha-Rose Harrison, MS is a PhD candidate of Fermentation Science in the Food Science & Technology Department at Oregon State University (OSU). Her love of microbiology and home brewing led her to her current field of study at OSU. She joined Dr. Chris Curtin's lab earlier in the year where she began to combine her experience with Kombucha and Molecular Biology. She believes to get at the heart of Kombucha, we have to get better acquainted with it first!
Kevin Lovelace, Kombucha Brewers International
KBI Membership Committee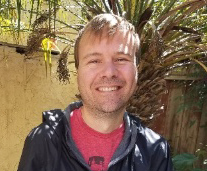 Kevin came to KBI in April 2018 with nearly 20 years of experience in fundraising, event management, program development and relationship cultivation to help achieve the goals of the organization. "As someone who began experimenting with home brewing Kombucha more than 10 years ago, I was attracted by the company's mission to promote, protect and enhance the overall well-being of the Kombucha industry."

Kyle Oliver, Boochcraft
Future of Kombucha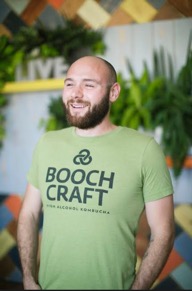 Before starting at Boochcraft, Kyle was involved in different areas of research as a biochemist; including synthetic organic chemistry and glycobiology. While obtaining a Masters in Biochemistry from the University of Maryland, Kyle also worked at a winery where he increased his appreciation and understanding of wine, its production and further refined his palate. A year after graduating from graduate school, Kyle decided to pack up and move west; where he was lucky enough to connect with Boochcraft. Since then, he has worked at Boochcraft as a scientist in the quality department using his understanding of chemistry and microbiology. Kyle also has a passion for flavors, cooking and baking, which he has been able to apply with some flavor development work at Boochcraft.
Martin Papp, Papp Tea
KBI Asia Committee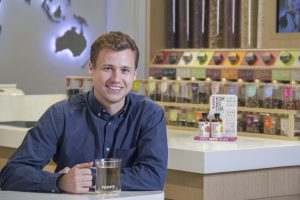 Martin Papp, founder of PAPP'S TEA, provides high quality teas and kombucha to customers and F&B venues throughout mainland China. Martin,originally from Colorado, has 10 years plus experience living in China. Speaking fluent Chinese, Martin has been a vocal proponent and advocate of modern Kombucha in the Middle Kingdom.
Phil Calabrese, Rowdy Mermaid
QC Program & Lab Set Up for Small & Medium Sized Breweries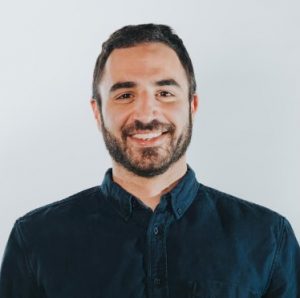 Philip joined Rowdy Mermaid Kombucha in April 2017 where he has built the company's Quality Assurance and Quality Control program from the ground up. He serves as the main contact for all audits by the FDA, Organic certifying bodies and 3rd party Food Safety auditors. He designed and implements the experimental protocols and procedures for Rowdy Mermaid's QC lab which monitors alcohol, sugar, acidity and pH daily for all in-process batches and finished goods. Philip is currently working with student interns at Colorado State University on developing a genomics-based QC checkpoint that utilizes qPCR to monitor population drift in Kombucha starter cultures.
Shane Dickman, High Country
Traceability from Inputs to Final Product & Recall Readiness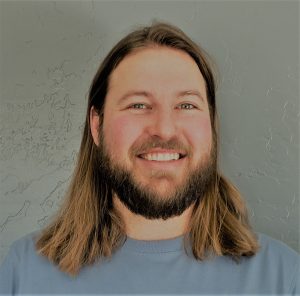 Shane is driven by an endless desire to succeed and is passionate about his vision.  Life guided him to Western State College for an undergrad degree in business administration and a full ride football scholarship.  He is a visionary leader, always looking at what the community/consumer needs are and is first to offer a unique product/service. He , along with his current business partner and brother collectively build the High Country Kombucha brand from the ground up. 14 years later, Shane now leads operations and is heart and soul of the company.  With Shane you never know what is next . . . I guess you will have to wait and see!
Toby Tull, Bare Bucha
New Equipment for Brewing Compliant Kombucha w/Q&A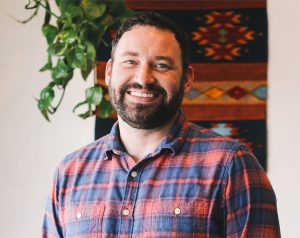 Toby Tull is the co-founder of Bare Bucha, Happy Harvest, and Harvest on 25th. In addition to years of entrepreneurial experience in food and beverage, Toby has an extensive background in information technology and performance improvement technologies. Toby also serves on the board of his local farmers market and spends time mentoring others in small business.*
Zane Adams*, Buchi Kombucha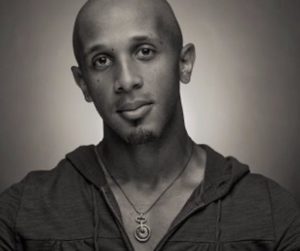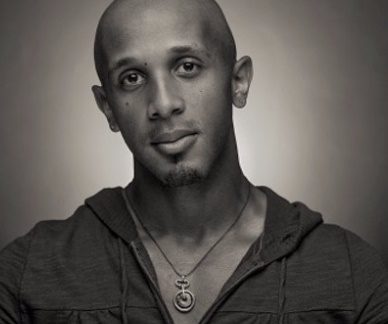 Zane was recently appointed as Co-CEO and leadership collaborator with Lightswitch Foods, a newly merged company majority held by Buchi Kombucha, a 9-year-old local brand that started its journey in a humble kitchen located on Chestnut St, Asheville, NC. He has over 12 years of experience in the marketing discipline from strategy and brand development, product positioning to enterprise partnerships and marketing communication.  
* denotes KBI Board Member
THANK YOU TO OUR RETURNING & NEW SPONSORS FOR KKON 19
Want to see your logo here?
Sponsor KKon & get in at the ground level with Kombucha Brewery members
at our expanded 6th annual tradeshow – get all the details here
---
Platinum Sponsors


---

Gold Sponsors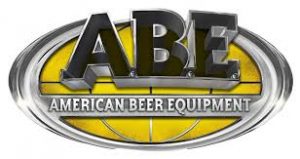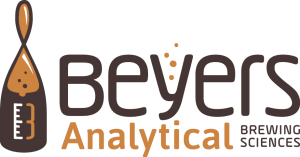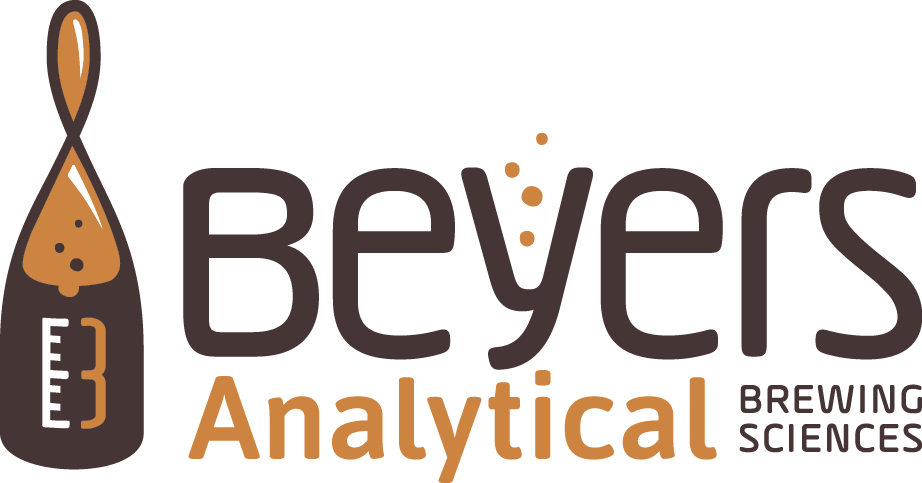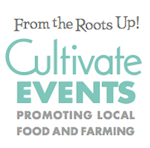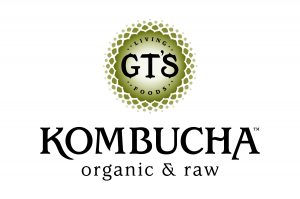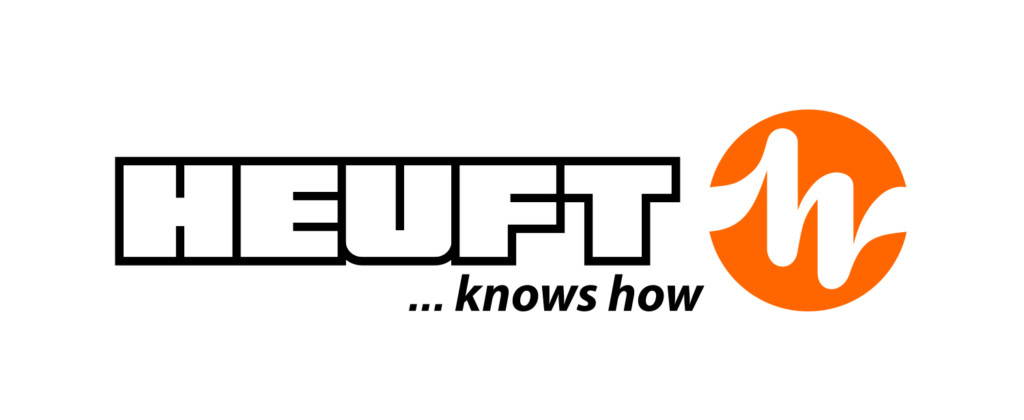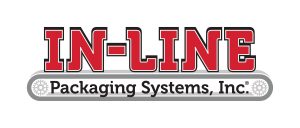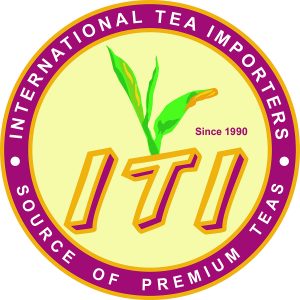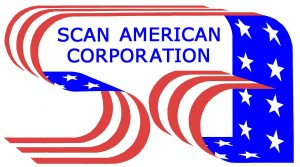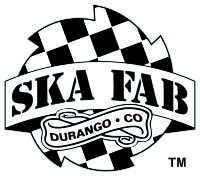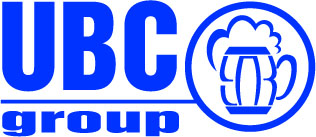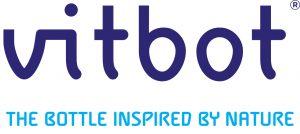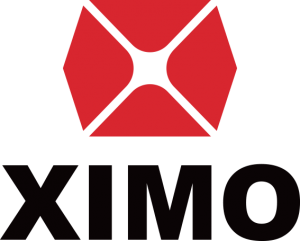 ---

Silver Sponsors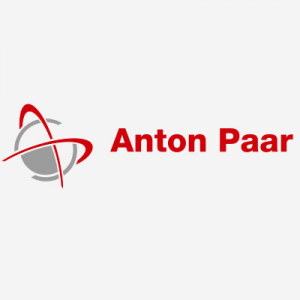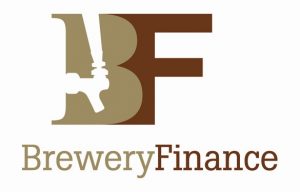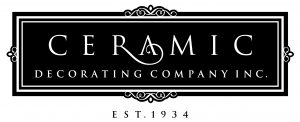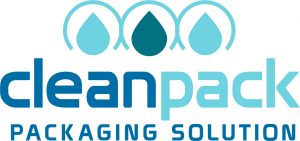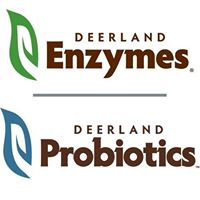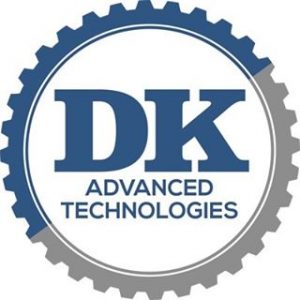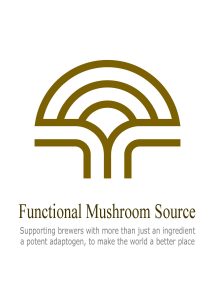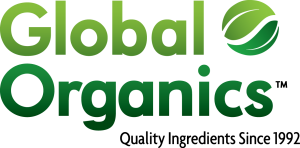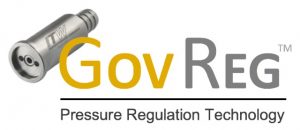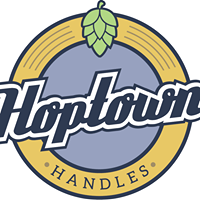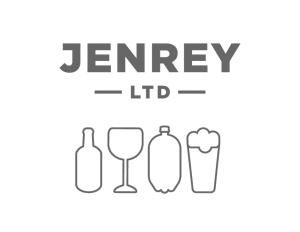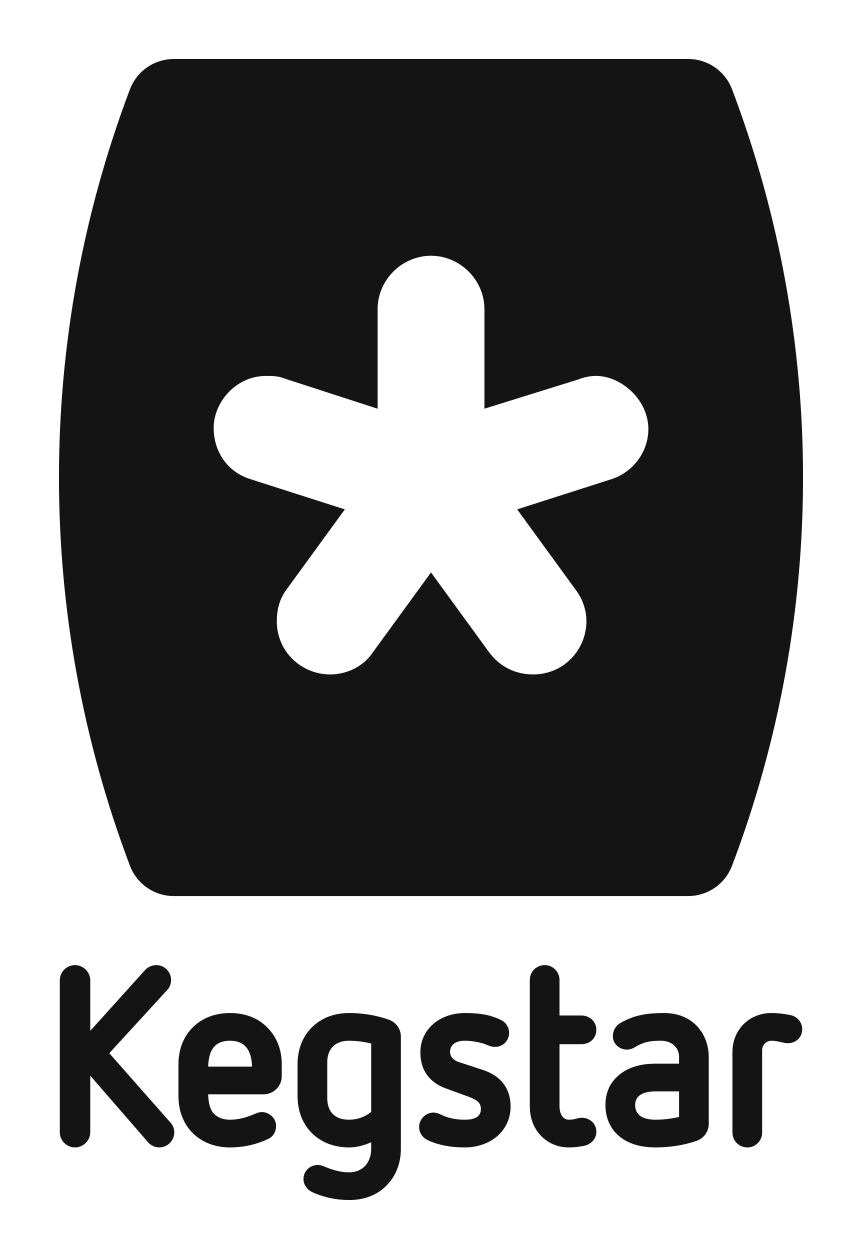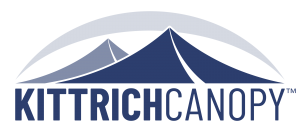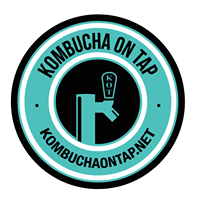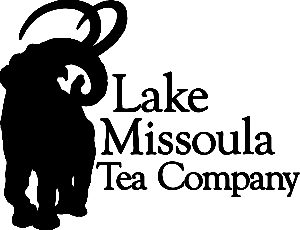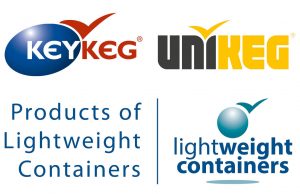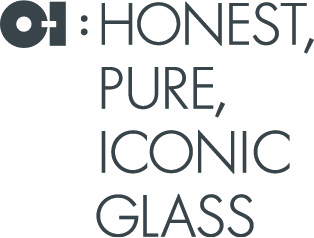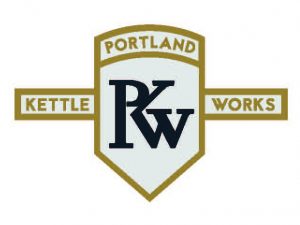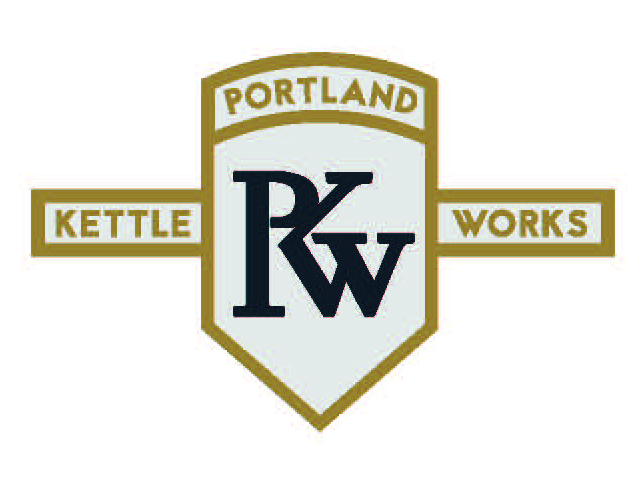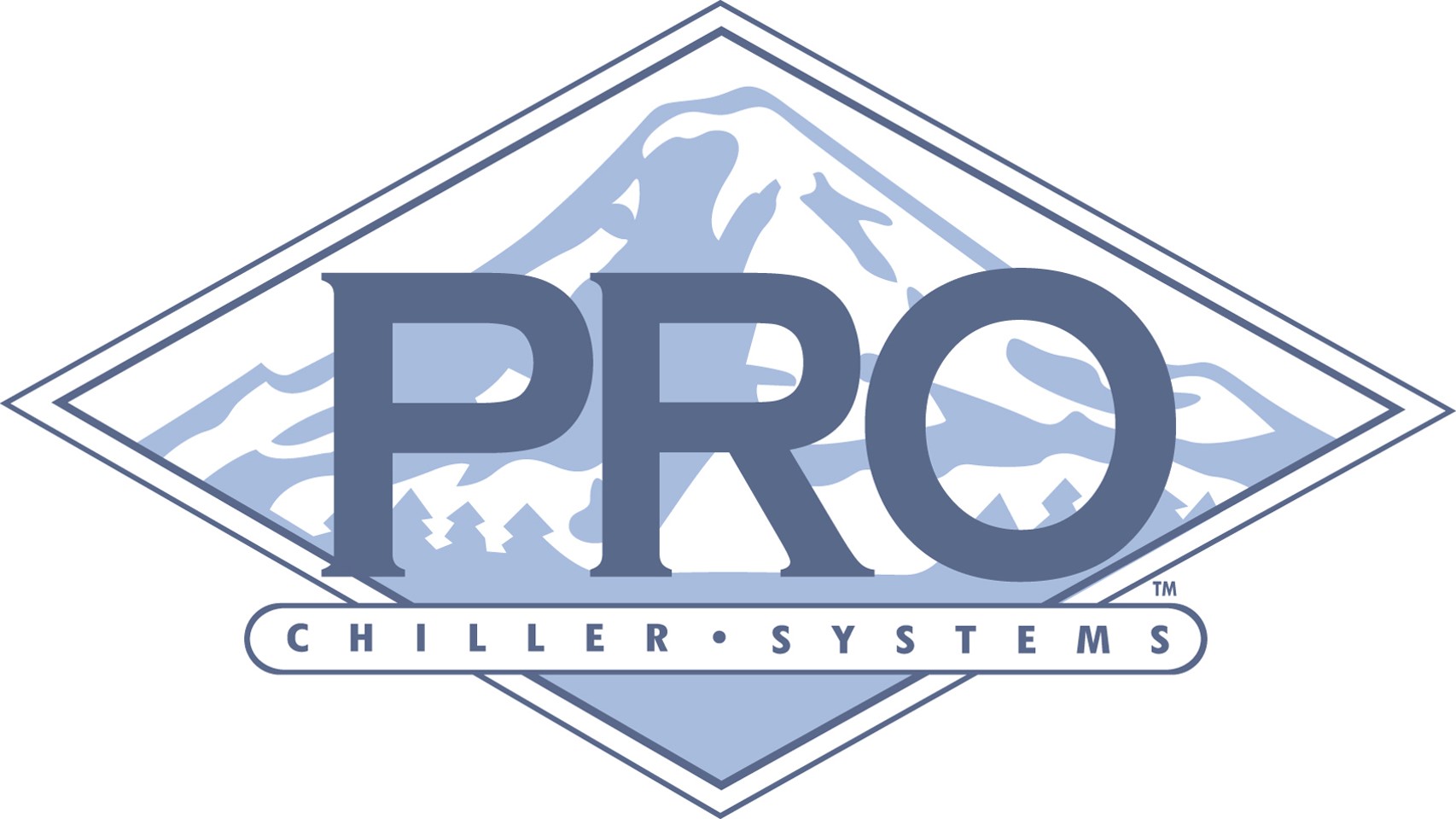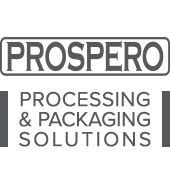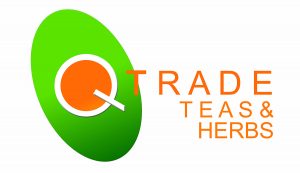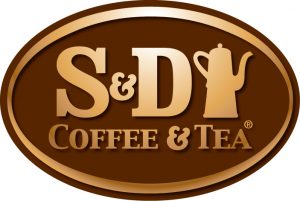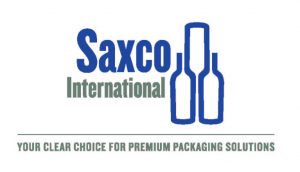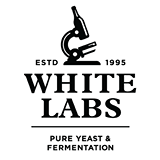 ---
Bronze Sponsors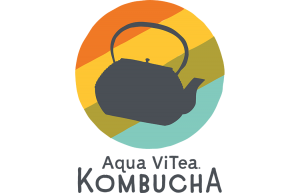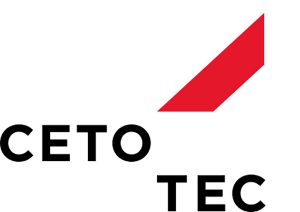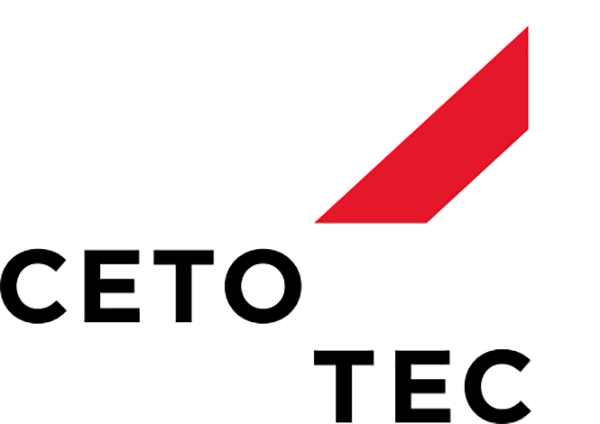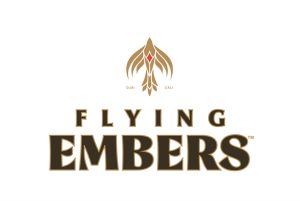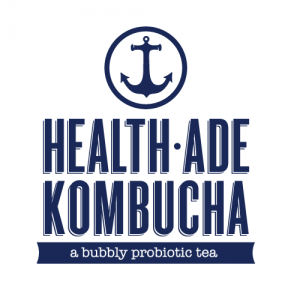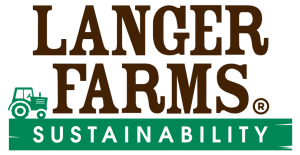 ---
Event Organizer