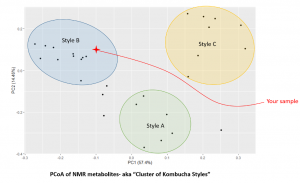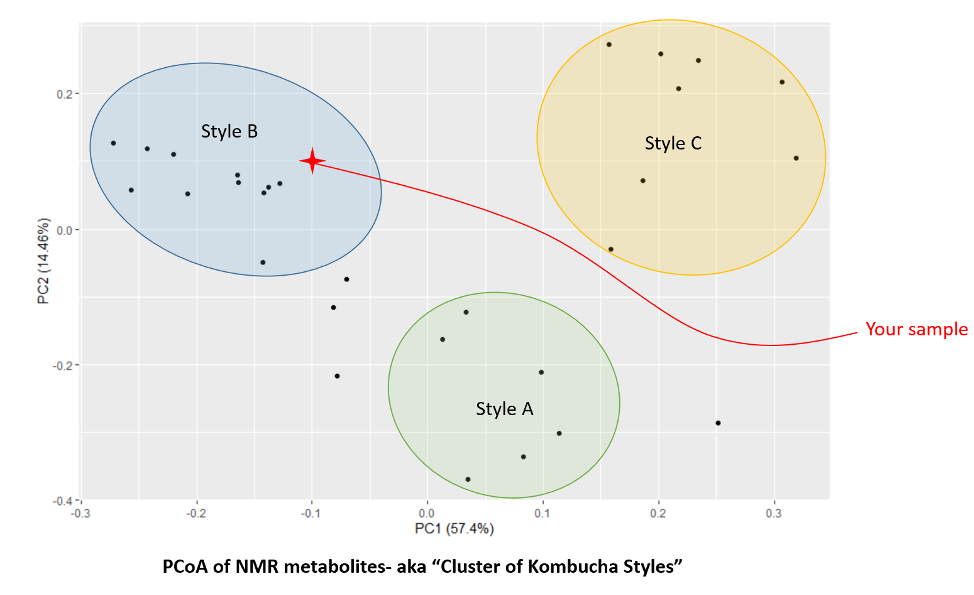 The Kombucha Research Lab at Oregon State University, headed by Dr. Christopher Curtin, is conducting a new experiment to develop standards of identity for Kombucha products. With an increasing assortment of flavours and brands, the range of Kombucha products has been ever broadening. Kombucha Brewers International in collaboration with the Curtin Lab is determining Kombucha styles based upon organic acid and metabolite byproducts. Finished products as well as information regarding tea type and juice additives will be collected to construct a network of Kombucha composition. Nuclear magnetic resonance technology will be used to produce individual reports as well as to fulfill the study's objective. 
What is needed for participation?
In order to participate in the study, a finished product must be mailed to a laboratory personnel COLD. One or more bottles may be submitted as samples for the study. For each submission, a questionnaire is to be filled out, containing information about tea type, flavor, juice additions, sweetening agent, and descriptors of flavor. The questionnaire must be completed for sample processing. 
When do you need to receive samples?
Sample collection begins May 25th and runs through June 15th. Individual results will be provided July 15th.
How does my brand participate?
Decide how many samples you'd like to have analyzed.
Purchase that number of tests.

KBI members = $125 per sample
Non KBI members = $250 per sample

Fill out Questionnaire (which will be emailed to you following your payment) – MUST BE COMPLETE IN ORDER TO RECEIVE REPORT – no refunds will be issued for incomplete questionnaires.
Send samples on ice.
Wait for results.