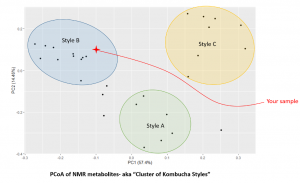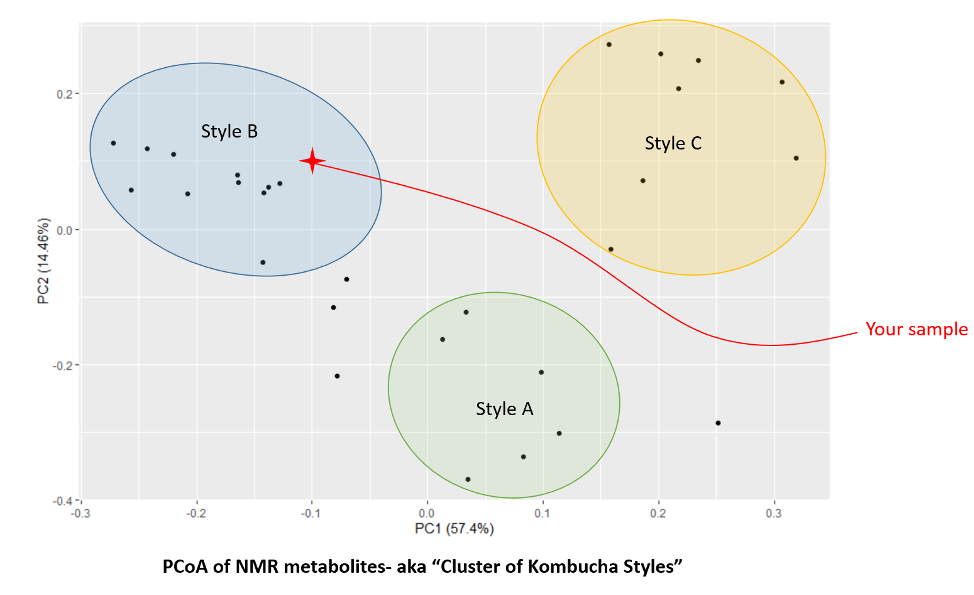 The Kombucha Research Lab at Oregon State University, headed by Dr. Christopher Curtin, is conducting a new experiment to develop standards of identity for Kombucha products. With an increasing assortment of flavours and brands, the range of Kombucha products has been ever broadening. Kombucha Brewers International in collaboration with the Curtin Lab is determining Kombucha styles based upon organic acid and metabolite byproducts. Finished products as well as information regarding tea type and juice additives will be collected to construct a network of Kombucha composition. Nuclear magnetic resonance technology will be used to produce individual reports as well as to fulfill the study's objective. 
What is the goal of the study?
​Analyze finished products to determine amounts and types of analytes present
Use known properties from analytes to correlate to flavor profiles
Test TA/Brix to determine Kombucha Sourness Unit (KSU) scale – intended for consumers
Offer DNA Sequencing as an additional opportunity for those wanting more insight into which organisms are in their products at an affordable price
What is needed for participation?
In order to participate in the study, a finished product must be mailed to a laboratory personnel COLD (if possible, or room temp if too cost prohibitive). A brand may submit one or more samples for the study. For each sample submission, a questionnaire is to be filled out, containing information about tea type, flavor, juice additions, sweetening agent, and descriptors of flavor. The questionnaire must be completed for sample processing. 
When do you need to receive samples?
Sample collection begins May 25th and runs through July 30th. 
Results will be presented at Virtual KombuchaKon (VKK) – Sept 17-18, 2020 – individual results will be shared prior to VKK
How does my brand participate?
Decide how many samples you'd like to have analyzed.
Purchase that number of tests.

KBI members = $125 per sample
Non KBI members = $250 per sample

Decide whether you want one or more of your sample(s) DNA sequenced, and purchase that number of tests (you will indicate which samples to DNA sequence in your questionnaire).
Fill out Questionnaire (which will be emailed to you following your payment) – MUST BE COMPLETE IN ORDER TO RECEIVE REPORT – no refunds will be issued for incomplete questionnaires.
Send samples on ice (if possible).
Wait for results.
NEWLY ADDED DNA SEQUENCING
We need at least 35 brands to participate in the DNA Sequencing portion in order for the Curtin Lab to be able to run the tests. To help with that aim, we've extended the dates for sample collection. And if 50 samples or more are tested, the cost goes down (and KBI will refund excess payment).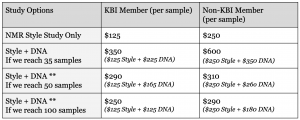 ​
​DNA Sequencing Cost per sample
​35 samples = $225 KBI members; $350 non-members
​50 samples = $165 KBI members; $260 non-members – SIGNIFICANT SAVINGS
​100 samples = $125 KBI members; $180 non- members – BEST PRICE
KBI Style Study
DNA Sequencing
this is content page