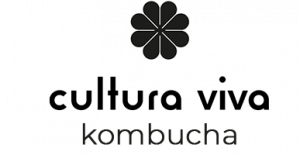 Stefano Zenezini, Cultura Viva Kombucha, Italy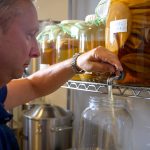 Q: When did you first discover kombucha?
A: Back in 2007, my wife Laurence, artist-herbalist-forager-yoga teacher-health conscious, offered me a scoby and the book "The art of Fermentation". Six weeks later kombucha appeared in our home and never left our table!
Q: Why did you start your own kombucha company?
A: When visiting our family in Italy each summer, we could not find kombucha anywhere and missed it a lot. As soon as the opportunity came, we decided to start producing and selling kombucha in Italy using a unique infusion of black, green and olive leaves and herbs and fruits from our garden!
Q: What is your favorite flavor of Kombucha? 
A: We love all GT's flavors and GT's Peach Paradise takes it to another galaxy….
Q: What is your former/current other life or career?
A: I am a Chemical Engineer and spent more than 33 years working in the Consumer Goods Industry in Europe and USA.
Q: What is a saying that you live by?
A: Things are united by invisible bonds. You can't pick a flower without upsetting a star (Galileo Galilei)