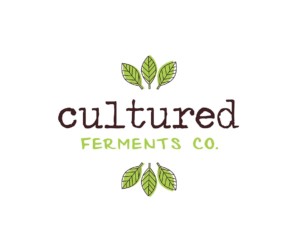 Courtney Lorenz, Cultured Ferments CO, Traverse City, MI, USA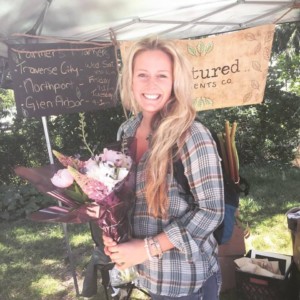 Q: When did you first discover kombucha?
I discovered kombucha while working at a CSA farm in college 9 years ago. My first bottle was shared by a friend and it was GT's Guava Goddess – I thought it was chunky and odd but still was drawn to it for some reason. I had no idea that it was a fermented tea – I thought the bottle was neat and it made me feel good. My friend then provided me with a SCOBY to brew with at home and from there it was love at first sip!
Q: Why did you start your own kombucha company?
With a culinary degree, I had worked in restaurants and knew food well. I had also worked on farms and fell in love with growing and nourishing the food. After working for a bit I returned to school to study dietetics. It was very, "meat, eggs, potatoes, 3 servings a day." I didn't believe in that theory and truly believe that each and every body is different in its nutritional needs. I wanted to create a roundhouse of wellness for those who wanted to learn. I always wanted to teach people how to grow their food, how to cook it, and how it affects their body. I left the traditional dietetics programs and studied holistic nutrition. After college I was offered a job as a food and beverage director for a large company. I realized that even though I was learning a lot, I was selling my soul out to an idea I didn't believe in. I had been brewing at home for a few years and thought, "If this is nourishing myself, and it can teach others to nourish themselves as well, why not?" So I jumped off the ledge and quit!
Q: What is your favorite flavor of kombucha?
My friend made a golden monkey flavor – golden monkey tea, tumeric,and mango. I haven't been able to stop thinking about it since! Plus – what a fun name!
Q: What is your former/current other life or career?
My former life career was a pastry chef focusing on vienoisserie and sugar sculptures. I was also a food and beverage director and am a practicing Reiki master!
Q: What is a saying that you live by?
So many to choose from! This is a thought I reference each day: "These mountains that you are carrying, you were only supposed to climb." – Najwa Zebian <https://www.goodreads.com/author/show/14879821.Najwa_Zebian>
For more of a chuckle – this is my go to pick me up during hard times: "Be decisive. Right or wrong, make a decision. The road of life is paved with flat squirrels who couldn't make a decision."