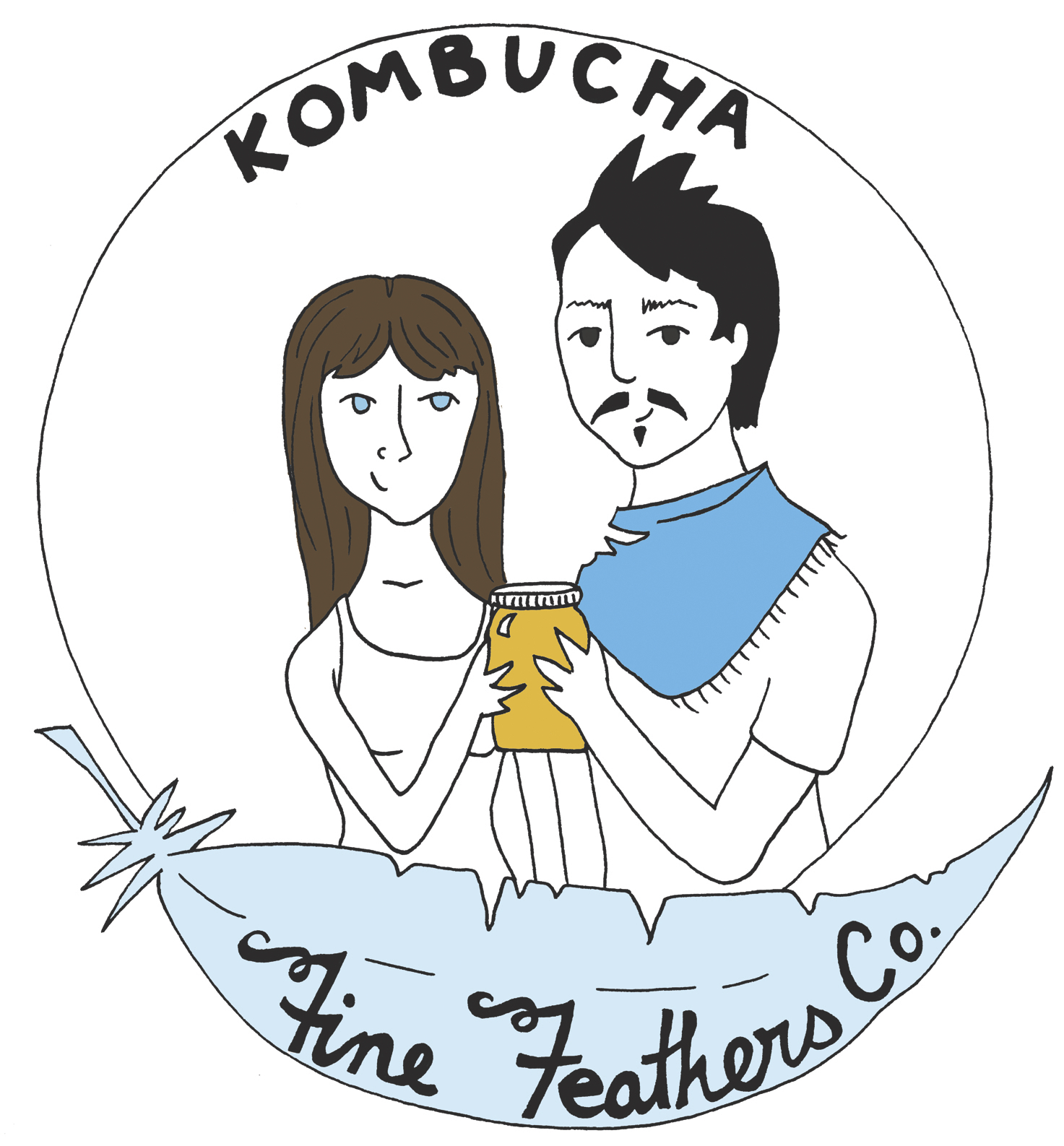 Jay Penev and Jodine West, Fine Feathers Kombucha Co, Long Beach, CA, USA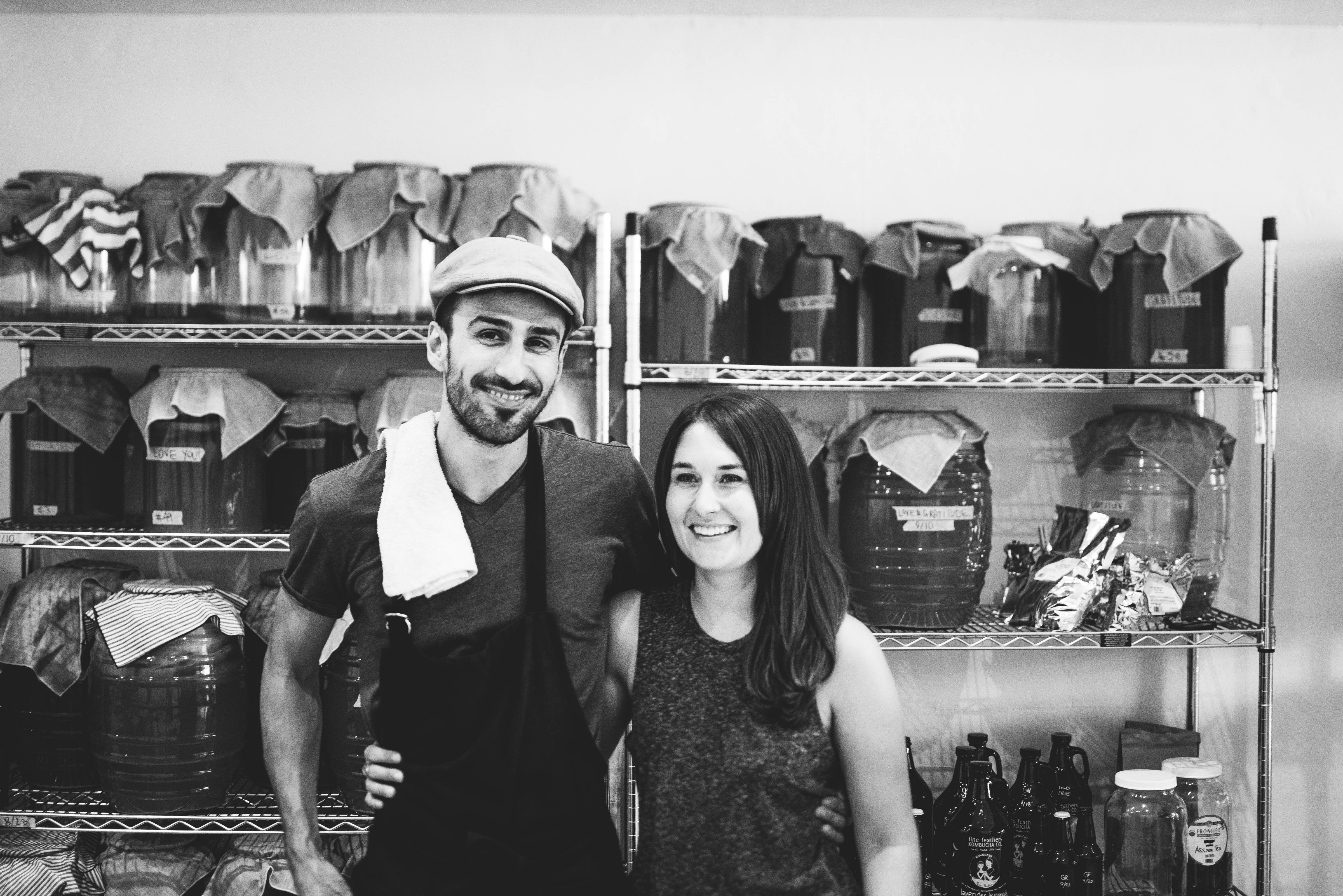 Q: When did you first discover kombucha?

Jodine: We discovered it around 2009 while living in Portland, Oregon, which is an amazing place to discover such things. We are very DIY, hands-on type people, so we started brewing it ourselves soon after. It was such a natural fit, being health-minded people and both lovers of tea and fermented things!
Q: Why did you start your own Kombucha company?

Jodine: We started very organically, making and selling it to friends. We were getting good feedback and noticed we could fill a need in our community of Long Beach, California. It was (and still is) a wonderful feeling to be able to offer something healthy and beautiful to your community and to be supported by them!
Jay: I think both of us share the sentiment of being proud owners and creators of something special and unique. Even though we clearly aren't the only kombucha producers, our company is unique in the sense that everything from our production approach to our business model is informed by our own life experiences, beliefs and philosophies. We consider ourselves "kombucha artisans" and we love creating new and exciting things and pushing ourselves to be greater every day. Also, we wanted to work towards something we truly believed in, instead of working for other people/entities just to pay the bills. The latter holds especially true for me. [laughs]  

Q: What is your favorite flavor of kombucha? (a brand that is not your own)?

Jodine: Jay loves tea-prominent kombucha and I love making sangria-style infusions with fruits and herbs but if we both had to choose one forever, it would be our Silver Needle White Tea kombucha. We started out drinking Brew Dr. (specifically, Clear Mind), so that holds a special place in our hearts and we love the kombucha that Fermentation Farm in Costa Mesa is doing right now, too.

Jay: I am also smitten by our Jasmine Peony. There is just something magical in that flavor, I haven't figured it out yet.
Q: What is your former/current other life or career?

Jodine: I worked in the

 

food service

i

ndustry and still do volunteer work at The Cat Cove Rescue.
Jay: I worked in higher education throughout most of my twenties, and was a musician/producer in several bands in both Portland and Long Beach. Both of us have been working at Fine Feathers full-time for almost two years and we are solely focused on our SCOBY children. 
Q: What is a saying that you live by?
Jodine:  "The cure for anything is salt water: sweat, tears or the sea." –Isak Dinsesen
Jay: Mainly "Dream big, work hard, stay focused, and surround yourself with good people." Also, "Failure is far, far greater than a life of mediocrity." helps my perspective in challenging moments.