KBI is pleased to announce our new educational webinar series! Based on feedback from the membership, we are offering kombucha specific education on a variety of topics to assist brewers with their process and help them succeed with their business endeavors.
To that end, here is a list of the topics we will be covering with more being added based on YOUR feedback!
Fast Track to Distribution – What You Need to Know for Sales to Grow

The Secrets of Successful Flavoring

Control Your Brew- Reducing Alcohol Levels in Under-21 Kombucha

Alcohol Testing Methods- What Works, What Doesn't, & How to Do It for Less

Under Pressure- Kegs, Cans, & Bottles
Have an idea for a webinar topic? Want to share information and expertise with our community? Send Morgan an email!
Each session will be recorded and posted in the KBI Member Forum (Not a member? Join Here!) but for those who have questions, the benefit to participating in the live webinar is access to expert advice specific to your needs and get immediate answers. The sessions are affordably priced with a special deal of buy 3, get 1 free! Invest in your business by gaining the insights needed to move it forward today.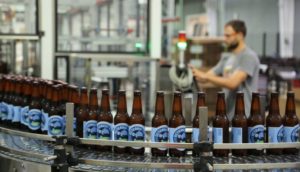 FAST TRACK TO DISTRIBUTION
TUES MAY 17th 1pm-3pm PT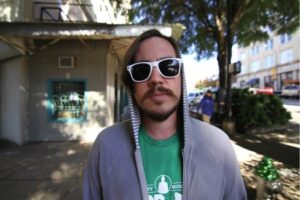 Chris Montelius of Non-Prophet
Chris Montelius is the founder and president of Non-Prophet Brewing Co. (not to mention head brewer, keg cleaner, accountant, and deliveryman) He has nine years of experience in the beverage industry including roles in sales, sales management, and brand development.
Before starting Non-Prophet Brewing he held the title of Brand Development Manager with Brown Distributing Company in West Palm Beach, FL. His role involved identifying and building relationships with local breweries in the South Florida area, pitch meetings to help sign distribution agreements with those breweries, formulating go-to-market strategies & working with the sales teams to execute those strategies, as well as sales tracking and business planning meetings with partnered breweries.
 He has been a Certified Cicerone since 2009 and has been tested on detailed knowledge of retail beer storage and service issues, knowledge of modern beers and historical beer styles, identification of off-flavors in beer, understanding of the beer ingredients, familiarity with the brewing process, plus knowledge of beer pairing principles and the ability to recommend appropriate beer pairings for most foods.
 View Chris's LinkedIn profile.
Kombucha On Tap – Jared and Deanne  co-own Kombucha on Tap and have been distributing kombucha and other items on tap since 2014. Jared is CEO and a certified draft systems technician. Deanne is VP of media/marketing and a specialist in market trends. They will share the biggest hurdles when seeking to put your kombucha on tap, why customers/distributors choose to put items on tap, and decisions that need to be made before distributing.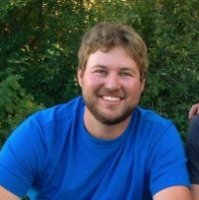 Shane Dickman – High Country Kombucha is one of the oldest brands in the marketplace today. Formed in the early 2000s by Steve Dickman and Ed Rothbauer, High Country quickly welcomed Shane after he graduated with a business degree from Western State Colorado in 2005. Currently the Executive Vice President of HCK, his experience in the last decade has spanned nearly every aspect of managing a kombucha brewery from startup to maturity. Shane will focus on sharing his experience working with natural products distributors such as UNFI, KeHe, Whole Foods and more.
Webinar Will Cover:
Finding and select the right distributors for your business goals & model

What is needed to work with a distributor – minimums, costs, expectations

Fundamentals of establishing a good working relationship with distributors

How to garner greater distribution in your target markets
Cost:
$20 for members
$200 for non-members
Upcoming Webinar Topics:
Flavored Kombucha – Different Styles, Different Flavors

Techniques for Controlling Ethanol in Kombucha Fermentation 

Ethanol Testing Methods – What Works, What Doesn't & How to Do It for Less $$

Under Pressure – Bottles, Cans & Kegs
THIRSTY FOR MORE KNOWLEDGE? SEND US YOUR SUGGESTIONS TODAY!
this is content page