Chris McCoy, Kombucha Town, Bellingham, WA, USA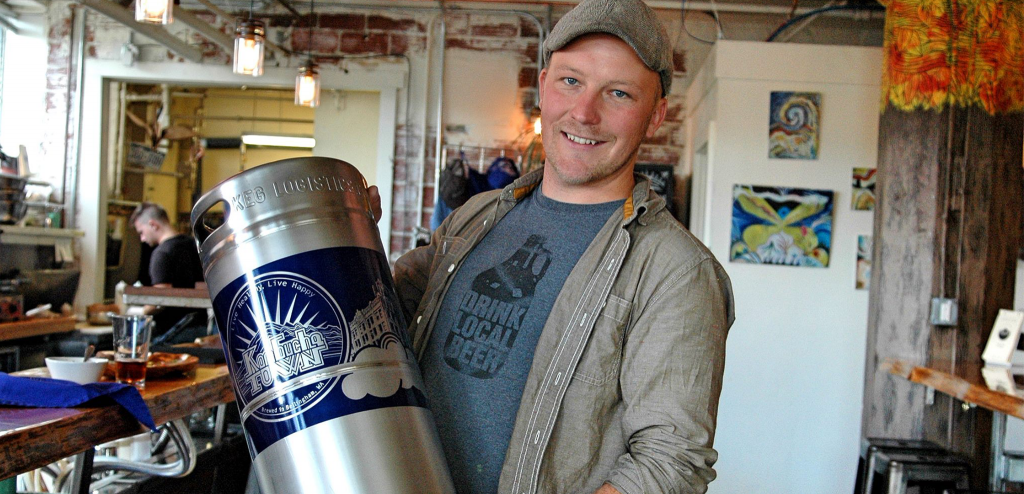 Q: When did you first discover kombucha?
I first discovered Kombucha back in 2007 from my room mate in college while I was studying environmental studies and economics at Western Washington University.
Q: Why did you start your own kombucha company?
I started a Kombucha company to bring healthy options to our food system.
Q: What is your favorite flavor of kombucha? 
My favorite brand of Kombucha other than Kombucha Town is Golda Kombucha out of Atlanta, GA. Their Oak aged Kombucha is delicious.
Q: What is your former/current other life or career?
 I worked as a carpenter and at restaurants up until I founded Kombucha Town at age 25. The last Job I had before going full time with Kombucha Town was delivering sandwiches on my bike for Jimmy Johns in downtown Seattle.
Q: What is a saying that you live by?
Kombucha Town's motto and my own are one in the same "Live Healthy, Live Happy"