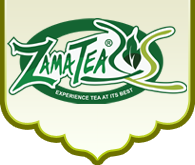 Leanne Herrera, Zama Tea, Tustin, California
Q: When did you first discover kombucha?
Just about two years ago after being diagnosed with a very rare disease and did not want to do chemotherapy so I set out on my own to find answers through tea, herbs, and Kombucha.
Q: When did you start your own Kombucha company?
February 2015.
Q: What is your favorite flavor of kombucha? (a brand that is not your own)

Humm's Coconut Mint.
Q: What is your former/current other life or career?

I worked from home as a medical transcriber for 25 years and also had a breast pump rental company so I could be the coach of my kiddos' sports teams, room mom, shuttle driver, late night run to get supplies for a crazy school project, and mostly to be the one who encouraged them to get back up when life knocked them down and to set an example of what working hard and honest means.
Q: What is a saying that you live by?

Life is an evolution. I pray for a lot for wisdom and strength to venture down paths less traveled. You might be going one direction, but if you are open, you might find yourself down a different path that was meant for you all along.
this is content page