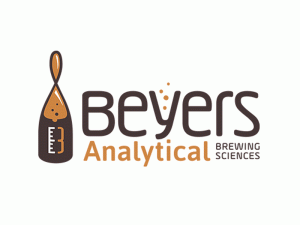 Beyers Analytical Brewing Sciences & KBI Sour Units Study – Part 1
Kombucha Brewers International & Beyers Analytical Brewing Sciences, LLC (BABS) are partnering to build a library of information correlating analytically measured sourness and sweetness to perceived sourness and sweetness of Kombucha.
The goal of the study is to create a standardized sour/sweet numerical value that can be used by producers and consumers alike. Similar to IBU (international bitterness units) we hope to create a Kombucha Sourness Units metric that will help consumers find products that fit their palate; provide additional information to producers to define styles of Kombucha and set a metric to judge Kombucha for international competitions and the like.
A two-part study, the first part is a focused effort to determine the possible ranges of titratable acidity (TA) values in kombucha, and then the second part will integrate this information with sensory data to-be-captured at KombuchaKon 2019. All data and information collected by BABS as part of this study will be shared with KBI and published as a report.  
To achieve the first part of this study, which involves hundreds of titratable acidity measurements in kombucha, we will need as many kombucha samples as we can get to make sure that the database is as comprehensive as possible. This is where YOU come in! Kombucha Brewers International members will be able to submit up to 5 samples for FREE testing (non-members & additional samples = $20/sample)
KBI Member can find the free coupon code here in the Member Forum!
BABS will analyze all submitted samples for TA and test results will be shared with individual brands..
Here are all of the details:
Samples can be submitted anytime between February 4, 2019 and March 29, 2019

TA measurements will be free for KBI members for up to 5 SKUs

1 TA measurement per SKU

Additional TA measurements available for $20 each

TA measurements will be $20/sample for non-members

Minimum volume of 150 mL (5 fl.oz) of each SKU will be needed for testing

Visit

Beyers Analytical website

to place an order and enroll in the study

Follow the shipping instructions after placing an order and ship samples to BABS
Beyers Analytical Brewing Sciences, LLC
108 Coronado Ct.
Suite B
Fort Collins, CO 80525
Reports of results will be sent out when testing is completed (generally 24-48 hours)

Contact BABS us with any questions!
(970) 226-8649
info@beyersanaytical.com
Details for Part 2 will be disclosed in March. Stay tuned!