Here are some additional resources and websites to monitor for safety tips and updates. Stay safe & healthy!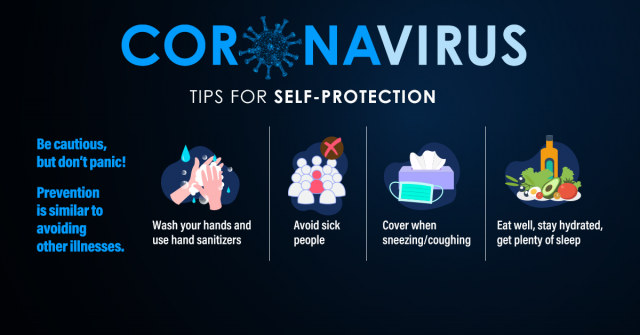 General Information
Draft Kombucha and Taproom Information
Kombucha Brewery Facility Information
Center for Disease Control and Prevention: 

Interim Guidance for Businesses and Employers

Occupational Safety and Health Administration: 

COVID-19 Control and Prevention

FDA briefing to food stakeholders:

There has been NO evidence of the transmission of the Coronavirus from food or food packaging.
Food products do not have to be placed on-hold or recalled if an employee at a food facility is diagnosed with COVID-19.
Personal hygiene, as well as facility, equipment, and utensil cleaning and sanitization procedures that are required in GMPs, are expected to still be appropriate amid this crisis.
Now routine domestic inspections will also be postponed and only "mission-critical" inspections will be conducted as necessary in cases where there is Class I Recall, a foodborne outbreak, or COVID-19 related situation.
Ensuring a continuous supply of safe food is a critical factor for the US and the FDA and Department of Homeland Security are working together to ensure that is the case. Food facilities involved in this supply, are therefore not subject to the quarantine and shelter in place orders and any issues with this should be addressed to the latter and FEMA.
Small Business Assistance 
Essential Businesses
The definition may vary according to your local ordinance. These businesses may carry your products and/or your facility may be able to offer to pick up or delivery. 

Grocery stores, certified farmers' markets,  farm and produce stands, supermarkets, food banks,  convenience stores,  and other establishments engaged in the retail sale of canned food, dry goods, fresh fruits and vegetables, pet supply, fresh meats, fish, and poultry, and any other household consumer products (such as cleaning and personal care products).  This  includes  stores that sell groceries and also sell other non-grocery products, and  products necessary to maintain the safety, sanitation, and essential operation of residences"
Restaurants and other facilities that prepare and serve food, but only for delivery or carry out – social distancing measures must be practiced
Businesses that ship or deliver groceries, food, goods or services directly to residences
International Information
Join the conversation in the KBI Members Forum
Guidance for Travelers
"Essential Travel" includes travel for any of the following purposes. Individuals engaged in any Essential Travel must comply with all Social Distancing Requirements
Any travel related to the provision of or access to Essential Activities, Essential Governmental Functions, Essential Businesses, or Minimum Basic Operations
Travelers are encouraged to always exercise healthy travel habits when traveling and to follow guidance issued by official sources of public health information.
Are we missing a vital resource? Please send your link to admin@kombuchabrewers.org so we can share them here.