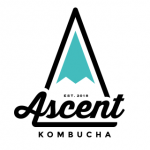 Mark Bostleman and Mollie Houkom, Ascent Kombucha, Driggs, ID, USA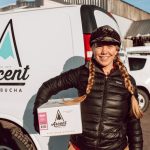 Q: When did you first discover kombucha?
I bought my first kombucha in 2003 in Boulder, Colorado after a friend told me about it and I've been drinking kombucha ever since!
Q: Why did you start your own kombucha company? 
I followed my passion and when I look back I can see all the different paths that have led me here. I have a real sense of peace knowing I am doing what I am meant to be doing in this moment.
Q: What is your favorite flavor of kombucha? 
Wild Culture Kombucha's Ginger Hibiscus Jasmine
Q: What is your former/current other life or career?
I have mostly worked as a self employed massage therapist.
Q: What is a saying that you live by?
John Muir wrote, "In every walk with nature one receives far more than he seeks." I've made a life in the mountains to be close to nature. I try to spend time outside every day to clear my mind and it's where I find answers, new ideas and inspiration.