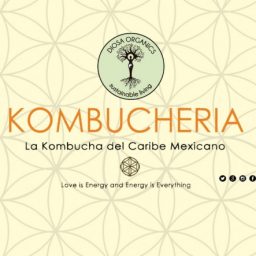 Victoria Chaires and Brett Acker, Diosa Organics, Solidaridad, Quintana Roo, Mexico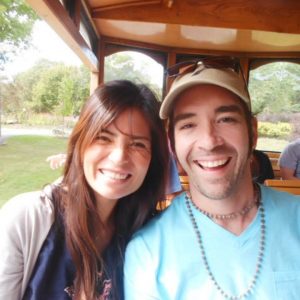 Q: When did you first discover kombucha?
I first discovered Kombucha while working at an organic restaurant in Venice Beach in 2009. It was when GT's started on tap and we featured GT's ginger and another local kombucha with lavender. I was instantly hooked and found a great alternative to drinking alcohol. It helped jump start a path to a greater healthier lifestyle that changed my life and inspired our business.
Q: Why did you start your own kombucha company?
Diosa Organics Superfoods was born out of necessity for healthy lifestyle options when I moved to Playa del Carmen, Mexico. There were little to no options available along the lines of superfoods and functional beverages, specifically Kombucha. Brewing Kombucha was not in the business plan, but after a scoby babysitting gig turned into an adoption, I was hooked. I realized then that there was an unspoken responsibility to share this medicine of antiquity with the community.
Q: What is your favorite flavor of kombucha? 
Aside from Diosa Organics, I enjoy Bootleg Kombucha from Buffalo. Blueberry Lavender and Hurricane are yummy.
Q: What is your former/current other life or career?
I have been in the craft restaurant/bar industry for 25 years. My focus now is continuing to co-create with my wife and Diosa Organics co-founder Victoria Chaires. Diosa Organics is a platform to share sustainable living ideas, products and services with our community and the world. We also use our platform to share conscious business practices, ideas and solutions with associates, vendors and providers.
Q: What is a saying that you live by?
It's not really a saying, but a practice, and that is consciously Lead With Your Heart in every moment. I believe if we viewed, acted and responded to life through our Heart lens, our world would continue to be a better place.