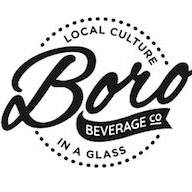 Carly Erickson, Boro Beverage, Carrboro, NC, USA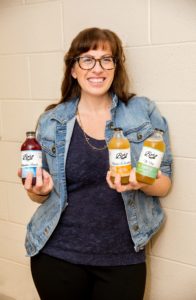 Q: When did you first discover kombucha?
Growing up in California, I remember drinking kombucha in high school and even being exposed to it in my early childhood. I feel like I didn't necessarily become an avid drinker until my mid twenties (about 10 yrs ago). It was more about a curiosity on how to make and the health benefits and less of a "drink fad." I was already canning and preserving food and kombucha was another one of these intriguing DYI things.
Q: Why did you start your own Kombucha company?
Truthfully, it evolved from a local demand and a ethical need. Making kombucha began as a hobby and a desire to lessen food waste (as a farmer). I was pickling food we grew on farms and kombucha was another fermentation we were able to create. My community kept asking for it! I grew the business organically based off of the need to strengthen our local food economy and provide another option of how to consume local food. I also have an entrepreneurial spirit (thanks Dad!) and am always thinking of new business ideas! This one flourished the most!
Q: What is your favorite flavor of kombucha? 
Krækiber (crowberry) from Kombucha Iceland is heavenly. These little dark blue berries are foraged all over the island and pair perfectly with the acidity of kombucha! I am also super fond of these folks!
Q: What is your former/current other life or career?
My background includes 20 years in the food and beverage industry and studies in Sustainable Agriculture. I no longer work actively on farms however am working toward building my own self sufficient homestead. I have currently been working in the craft beer world for the past 10 years.
Q: What is a saying that you live by?
It may be cheesy but I have always been a fan of "Live the life you love, Love the life you live" in other words "you do you, boo" Make the most of the life you live and don't be afraid to dream big… otherwise you may not reach your fullest potential