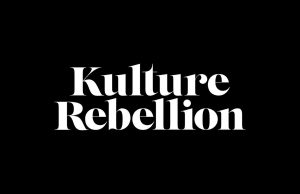 Subhi Alsayed, Kulture Rebellion, Canada
Q: When did you first discover kombucha?
A: In 2018 when I had gut health issues and couldn't consume grains or drink beer. I used kombucha as a base to make my first grain free pale ale.
Q: Why did you start your own kombucha company?
A: I wanted to offer people like me who couldn't consume their favourite social drinks a gut-friendly option but things evolved as I learned more about gut health and as our product development advanced. in 2022 we successfully developed a proprietary fermentation process that creates a shelf stable beverage without pasteurization or preservatives, so we made a pivot to a fermentation tech company where, in addition to launching our own drinks, we will offer our tech to 3rd party producers under a platform model. Our goal is to make gut friendly drinks accessible to as many as possible.
Q: What is your favorite flavor of kombucha? 
A: Tough question but if I had to narrow it down to 2: Dr.Hops Ginger Lime and Local Roots Cali Mule.
Q: What is your former/current other life or career?
A: I used to be the Head of Innovation and Sustainability with real-estate and community developers.
Q: What is a saying that you live by?
A: Amor Fati