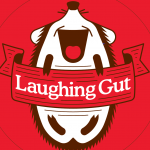 Adam Benziger, Laughing Gut, Newburgh, NY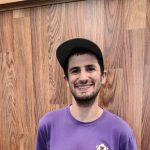 Q: When did you first discover kombucha?
I have always been a fan of fermented foods and emerging beverages brands. I was having stomach problems and heard that Kombucha can help, so I bought a bottle and have been obsessed ever since.
Q: Why did you start your own kombucha company?
I became interested in brewing beer, took courses in brewing science, home brewed, and did a few internships at craft breweries. As luck would have it, I found out I have an issue with digesting gluten – which was the cause of my recurrent stomach issues. I switched to brewing my own Kombucha – experimenting with different tea types and flavors. I shared my first brews with friends and family with positive feedback. With the help of my parents, we formed our company in 2018 and leased space in a shared commercial kitchen to produce and sell Laughing Gut throughout the Hudson Valley region in NY. This year, we moved into our own brewing facility with our taproom opening in July. We will be selling our flavors on tap in addition to loose leaf teas, plus hot and cold brew tea.
Q: What is your favorite flavor of kombucha? 
The Original GT's Kombucha is my favorite since it has the tartness that is the signature taste of Kombucha and is very well balanced.
Q: What is your former/current other life or career?
Hospitality major in college – worked in hotels, restaurants, and craft breweries.
Q: What is a saying that you live by?
Trust your gut